Why I Stay at ATS — An ATS Review from a Driver
Subscribe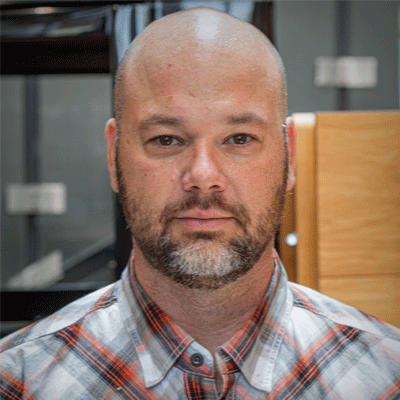 Brian has been a truck driver for more than 20 years. He began driving with ATS in 2009 as a flatbed driver. He has worked in the heavy haul division and has also worked on wind projects. Brian is a proud Million Mile Driver.
If you're considering new carriers to drive for, is ATS one of the carriers on your list?
Before you make your final decision regarding who to drive for, you need to talk to a recruiter, read a few reviews and talk to current drivers. That'll give you the full picture.
If you don't consider all your options and the pros and cons of a carrier, you can end up working with a carrier you hate or one that doesn't offer what you need and want.
I've been through that before, a few times, and I wish I'd done things a little differently. I'm hoping I can help you make a better decision, too.
I've been driving with Anderson Trucking Service (ATS) since 2009. If you're wondering why, you've come to the right place.
In this article, I'm going to explain some of the reasons I stay with ATS and why you might consider it as your next carrier too. In this article, you'll learn:
Why I chose to work with ATS in 2009
My experience with ATS
The reasons I continue to drive for ATS
My Driving Experience
I've been a truck driver for over 20 years, but I began working with ATS in 2009. That gave me some time to bounce around and figure out what kind of freight I liked to haul and what kind of company I wanted to work with before settling down.
I've worked with several mega carriers as well as some of the smaller trucking companies. There were some things I didn't like about the smaller carrier so I went to a larger carrier and quickly realized that they didn't have what I was looking for either.
I started looking around for other options and I met a driver at a truck stop who drove for ATS. He talked a lot about his career path with ATS.
Previously, I'd hauled dry vans, reefers and flatbed loads, but I wanted to do more specialized loads. I also wanted the flexibility of being able to switch divisions if I wanted to without having to switch companies.
After talking to that ATS driver, it became clear that ATS was the right next move for me. I've been here ever since.
My Experience with ATS
My main draw for coming to ATS was the ability to haul specialized loads and have the chance to grow my career and switch divisions if I wanted. ATS has allowed me to do just that, and it's one of the reasons I've enjoyed my time here so much.
Unintentionally, I ended up quickly moving through the freight classes, where I was able to haul larger and larger freight. Several ATS drivers suggested I try out heavy haul or wind projects. It wasn't something I'd ever thought about, but I took a shot at both of them eventually and found out I liked them.
After six or seven years with the company, I decided to talk to leadership to see if I could start moving freight for the heavy haul division. I did that for a few years and was surprised by how much I liked it. I did eventually start working on wind projects, too, after taking another chance. I was glad I had the opportunity and was encouraged into it because I don't know if I would've tried it without that push. But ultimately, my heart was always with specialized freight and I went back to that division.
Now, I'm one of only a handful or two ATS specialized drivers that have a doubles and triples endorsement and can haul blades. I'm also a proud Million Mile Driver. It's awesome to look back and see how far I've come.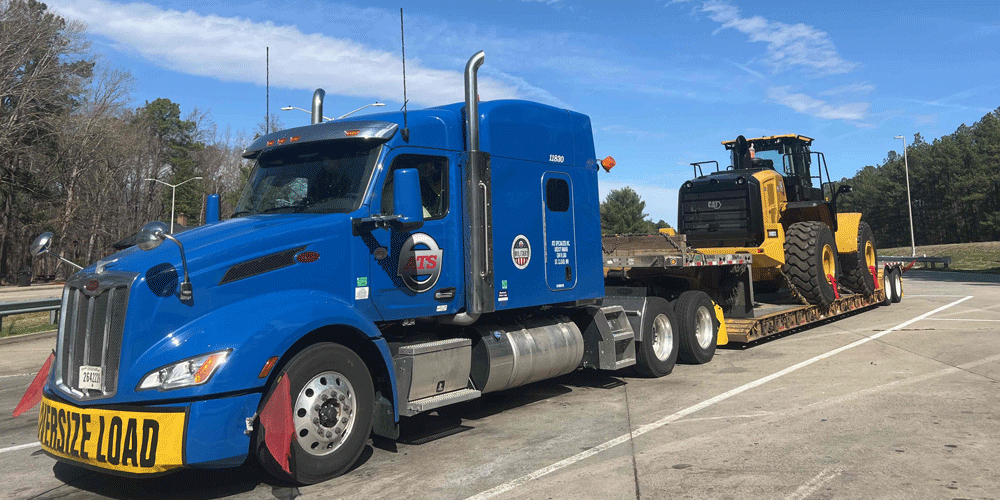 5 Reasons I Keep Driving for ATS
There are plenty of reasons I've stayed at ATS all these years, but here are just a few of the main reasons.
Reason #1: I Have Room to Grow My Career
If you read about my experience above, you know that I've grown my career significantly during my time with the company. I went from only having general flatbed experience to hauling specialized loads, heavy haul loads and wind blades. That's quite the jump.
I've also had the opportunity to return to moving specialized freight. I didn't have to switch companies or terminate my contract when I wanted to move from heavy haul to specialized.
That isn't an option at other companies I worked for. They either didn't have the career path opportunities at all or they didn't allow the flexibility that ATS does.
ATS offers a career path that's unique to each driver and their experience. There are different options available to you as an ATS driver depending on your needs.
Reason #2: I'm a Person Here, Not a Truck Number
My driver manager simply hears my voice and knows who she's talking to. I don't call the office and have to tell everyone my truck number to get the help I need.
I've worked for large trucking companies before, and the driver manager meets you at the door of headquarters or from behind a screened window. At ATS, I can freely walk through headquarters. I can make my rounds and talk to the people who have helped enrich my experience here.
I've even been able to bring my kids to headquarters and they get to see who I work with.
Not only do I feel trusted here, but I also know my opinion and expertise are valued.
I'm treated as a valuable team member and my driver manager respects me and my needs out on the road. Even the safety team has dropped everything to help me.
I've never once had a driver manager say I couldn't go home or been told to hurry up and get back out on the road after taking home time. They've also never encouraged me to run in bad weather or to run when I otherwise feel unsafe.
For instance, I was rear-ended once and was scared my career was over. A team member talked me down and explained that I hadn't done anything wrong. They asked if I was comfortable getting back on the road or if I needed to take some time to calm down and process. Other companies don't do that; they just want you to get back on the road.
In many ways, it feels like a family here — and it doesn't hurt that it's a family-owned company. I've never thought about leaving ATS.
Reason #3: ATS is Transparent
The transparency I get from ATS is one of the reasons I've stayed all these years. They have an open-door policy.
I've gladly attended regular in-person sessions to hear what drivers are asking about and complaining about. I closely observe how ATS responds to these problems and works on them. What I appreciate about these sessions is that ATS leadership is transparent with us; they explain why things are the way they are. ATS has no problem explaining things to me. When I'm upset out on the road, I'm always put in touch with someone that'll listen and they'll give it to me straight. Because ATS has so many support teams, there are plenty of people on the ATS team who have helped me navigate different situations.
Reason #4: I've Watched Team Members Grow and Excel in their Roles
I see and talk to a lot of frustrated drivers on the road. A lot of those drivers are mad at the companies they work for — more specifically, their dispatcher, driver manager, trip planner or someone closely related.
Do you know why that is? A lot of the time, it's because drivers don't truly understand what team members actually do at ATS. They don't understand what team members can and can't do or what they are or aren't in control of. They don't know how, exactly, team members can support them.
I've been fortunate to have a very different experience. I've spent plenty of time with different team members at ATS. I've even sat with my driver manager all day before and gotten a great feel for what she deals with on a day-to-day basis.
I've watched driver managers move up the ranks. I've watched newer employees come into themselves and take on great leadership roles. It's been cool to see. I feel like a valued member of the team.
And once you understand what each of these team members does — and how they can help you — it clicks. You know who to go to for help with specific problems. And you feel a lot less frustrated when you understand the person on the other end of the line is human like you — a person who's doing their best to help you.
If I'm ever frustrated about an issue, it helps me to take a step back and look at that person not as an employee, but as a person. Then I realize what their job is and what they can and can't control. With ATS, I know everyone is truly doing their best to help me and that's helped me feel a lot less frustrated in my career.
Reason #5: There's Great Camaraderie Among ATS Drivers
I've built great relationships with the drivers at ATS, which isn't something I can say I've been able to do at other companies. There is a group of ATS drivers I feel like I've grown up with.
I know so many ATS drivers who will drop everything they're doing to help me or another driver secure a load. And it goes deeper than that. I've become such good friends with so many of these guys that we regularly keep in touch, meet up to eat together and hype each other up.
Having those meaningful relationships on the road can make all the difference when you're away from home.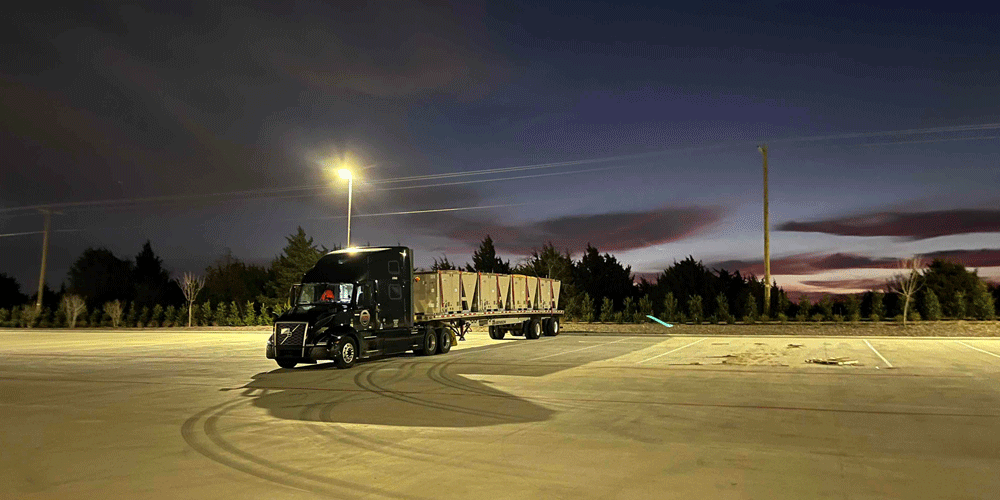 Drive for ATS
I understand ATS isn't the right carrier for every driver. Maybe you want to get home every night or every weekend. Maybe you only want to haul reefers or you want a local route.
But for my fellow long-haul truckers out there, ATS has been very good to me. I have career opportunities and room to grow. They're trusting and transparent and I've built great relationships not only with office team members but also with fellow ATS drivers.
If any of these things sound great to you, check out ATS' lease program or fill out an application.