ATS Truck Selection — How to Choose Your Truck at Orientation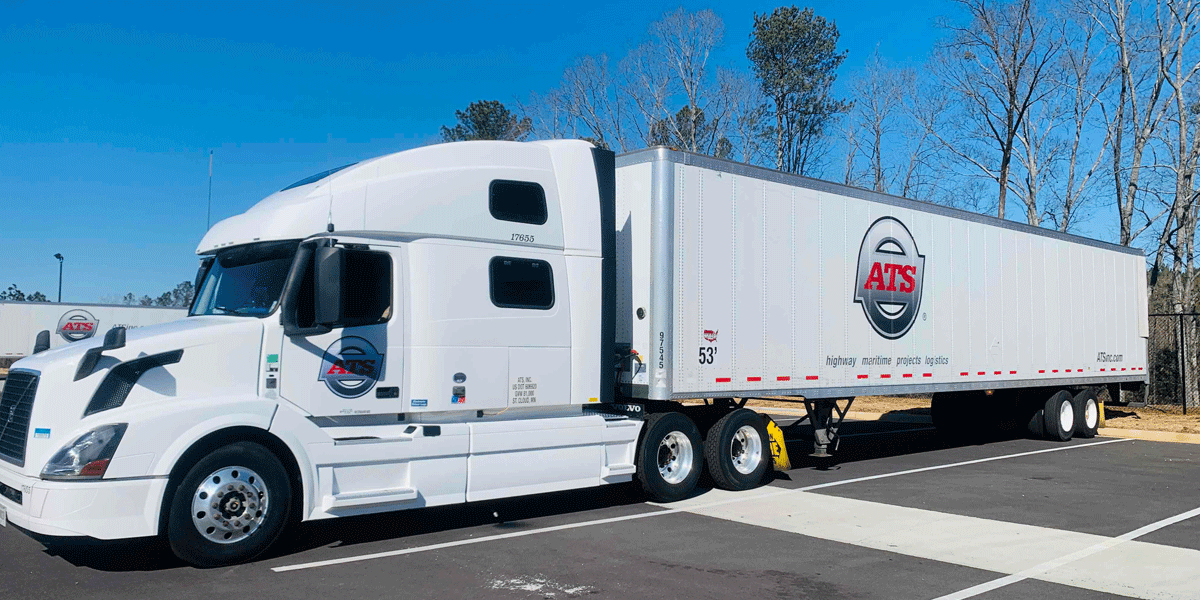 Subscribe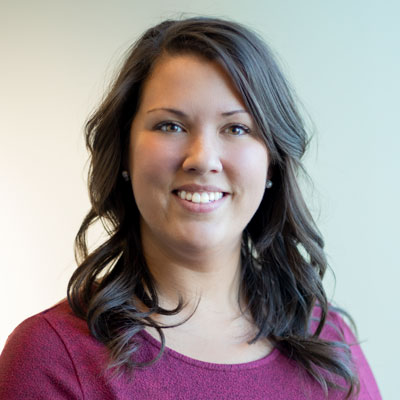 Caitlin started with ATS in June of 2013 in the contractor services group. This group works with payroll deductions, ATS contracts and more. In August of 2014, she moved to the operations group in a driver services position where she worked hand in hand with new hires (both contractors and company drivers) as part of their onboarding experience. In April 2017, she started work in the CES leasing department as a leasing manager. CES leases units to ATS-affiliated companies. She has always been in a position where she gets the chance to work directly with drivers (especially new hires).
Beep beep!
Are you heading over to ATS orientation? It'll soon be time to choose your truck!
When you choose to drive for ATS as a lease driver, you'll head to an in-person orientation at ATS headquarters in St. Cloud, Minnesota. Amid training and information sessions, you'll have the opportunity to select your truck.
You should know what to expect so you can make the most informed decision when you select your truck. Failing to come prepared to truck selection can result in choosing a truck that doesn't suit your needs.
As a leasing manager, I help drivers choose their trucks. I know how important it is to select the right truck that accommodates both your needs and your preferences.
I'll run through the steps of truck selection so you know exactly what to expect when you arrive at ATS orientation on Monday morning.

Choosing Your Truck at Orientation
On your first day of orientation (Monday), you will learn about the leasing department. They will discuss the available trucks in the fleet. You'll learn about the makes, models, years and miles on each available truck. We have both manual and automatic trucks. Some have auxiliary power units (APUs) and some don't. Your weekly payment and insurance payment will vary depending upon how new the truck is and the mileage on the truck
We have Freightliners, Volvos and Peterbilts. Our trucks are 2017 and newer with mileage under 600,000.
The trucks will either be ready to view, or they will be nearly ready. Sometimes trucks may still be in the shop to have final repairs completed before you drive them off the lot, but we always try to have them ready. Sometimes we will have them out on the lot for truck selection and they'll need to go back into the shop for final repairs before you take possession of the unit.
Once you know what we have available that week, the whole orientation class will go outside together. Keep in mind that we are located in Minnesota and it gets very cold here; check the weather before you come to orientation to make sure you pack weather-appropriate clothing.
We have a list of each driver in orientation that week. The truck selection order is randomized. Keep in mind that rehires and team drivers get priority truck selection because they may need a particular truck.
We go through the list and you'll have the opportunity to choose your truck. All drivers are free to look at all the units on the selection list while waiting to choose.
You can go inside the trucks and take a look. You can turn the trucks on but you can't drive them. This is your first chance to ask your questions about the truck and express your concerns. You'll have a chance to thoroughly inspect the truck later in the week.

Inspecting Your Truck
We'll have you sign your contract on Wednesday to move the process along, but you won't thoroughly inspect your truck until Wednesday afternoon or Thursday. This inspection is your chance to note any damage on the truck or any repairs that need to be made.
You'll receive a check-in and check-out sheet with a diagram of all sides of the tractor. Make note of any cosmetic damage, like scratches or dents to the interior and exterior of the tractor. You'll need to make note of any damage on the truck on the sheet. You can take photos for your records as well.
It's important to note everything you see; be very thorough. If you document it now, when the truck is turned in after your lease term ends, you won't be responsible for repairs to the damage written on that initial inspection sheet (if repairs are necessary).
You'll also have the opportunity to ensure everything is working according to Department of Transportation guidelines. That includes making sure the brakes are working, the lights are working and no maintenance is needed. Any mechanical issues will be fixed for you before you drive the tractor out of the lot.
It's also important to keep in mind that if you have signed up for our one- or two-year lease program, we have a 30-day bumper-to-bumper warranty. So if something breaks down in that timeframe, it will be covered unless it is a claims-related item or a driver fault issue.
You'll also receive a checklist where you will indicate which items were and were not present at the beginning of the lease contract, including tire cables, tow hooks and a fuse kit.
We buy our trucks brand-new on both the lease and company side, so we have all the records on our trucks. We can provide you with these records after your initial truck selection on Monday. Some drivers prefer to review the maintenance records before they finalize their selection. It can give you some peace of mind or clue you into an ongoing issue.
Once you go through your thorough inspection on Wednesday or Thursday, sign the checklists and leave St. Cloud towards your first load, the contract is considered binding.
What Happens if ATS Doesn't Have the Truck I Want?
We typically tell drivers to keep a few trucks in mind during truck selection. If you aren't the first driver on the list, you may not get your first choice truck. It's good to have an open mind.
Every driver has different preferences — some drivers want a certain make and model, some drivers want the newest truck no matter what make it is, and some drivers want an older truck.
We usually have a few extra trucks on the selection list, so if you're the last to choose, you should l still have options to choose from.
We try to make drivers happy and accommodate their needs.
Because we have a one-year and two-year lease program, this provides you a good chance to try out the company and see if it's a good match. If you are happy with ATS and would like to keep leasing from us after your initial contract is up, we can help you find the truck you want on your next lease.

What Can I Expect From Orientation?
Knowing what you can expect from truck selection is a good way to prepare for orientation. Orientation is a week jam-packed with information, so being prepared and knowing what to expect can make it easier — especially when it comes to truck selection.
I help drivers like you select their trucks every single week during orientation. I'm happy to answer any questions you may have about truck selection.
Now that you know what you can expect from truck selection, you might be wondering what else you can expect from ATS orientation. We've put together a list of everything you need to know.