The Best Flatbed Companies to Drive For This Year [Decision Guide]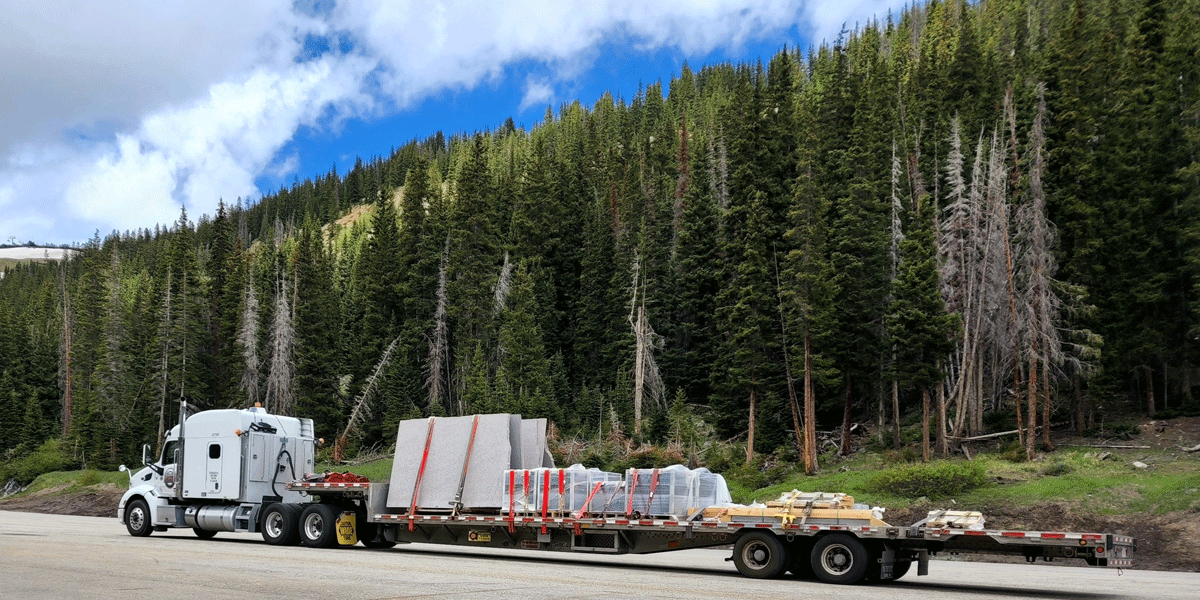 Subscribe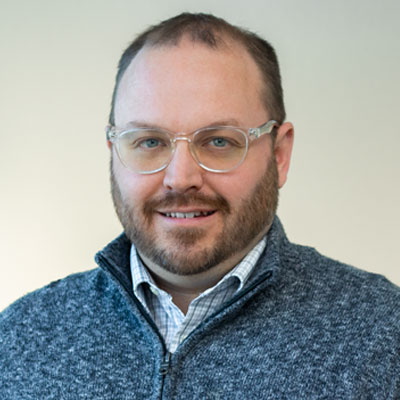 Lars has been in the trucking industry his whole working life. He started working in the shop when he was just 16 years old. After attending Chippewa Valley Technical College in Eau Claire, Wisconsin and earning his marketing degree, he started working in operations. Lars spent about 10 years in operations before moving to driver recruiting. He spent five years in recruiting before joining the ATS team as the vice president of driver recruiting. He loves the challenge driver recruiting presents; no day is ever the same. Changing a driver's life by offering them a great opportunity is what keeps him going.
Does securing a load on a flatbed trailer excite you? Do you love the idea of hauling large equipment? Of hauling something new each day?
Whether you've been a flatbed driver for decades or you're just looking to dip your toes in the water, you want a company that meets your needs.
That means you need a company that not only pays well but also gets you home when you want to go home, gives you the support you need and offers equipment and benefits that help you excel out on the road.
At Anderson Trucking Service (ATS), we want to help you find that company. As a company with both van, flatbed and heavy haul positions that's been around for more than six decades, we feel pretty qualified to talk about this.
That's why we've compiled a list of the best flatbed companies you can work for this year. Why are they the best? Not only are they favorites in the industry and have a great reputation, but they treat their drivers well, they pay well and they offer training opportunities for flatbed drivers to help you succeed.
Not only will we provide you with a list of the best flatbed companies to choose from this year, but we'll also provide a guide to help you choose the best option for you.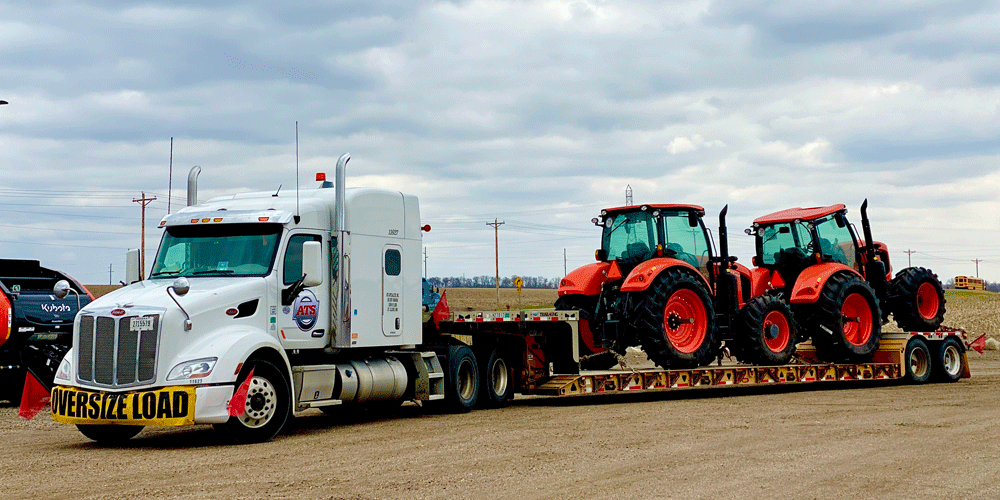 The Top Flatbed Companies in 2022 Include:
Landstar System
Founded: 1968
Headquarters: Jacksonville, Florida
Insight: Landstar is a large carrier with options for van, flatbed and heavy haul drivers. They operate on an owner-operator platform, making it the perfect option for truck drivers who crave the freedom to be their own boss. That means you get to choose which loads you haul and when you go home.
Even though you'll be independent as an owner-operator with Landstar, you'll still have the support of the company.
Landstar isn't just a great flatbed carrier; they're one of the top 20 best all-around carriers in the industry. Their great reputation for pay and support go a long way.
Bennett International Group
Founded: 1974
Headquarters: McDonough, Georgia
Insight: Bennett, like Landstar, is owner-operator based. They have a variety of options for drivers like you. Not only do they haul general freight and legal flatbed freight, but they have heavy haul and super heavy haul divisions.
If you'd like to move your career forward, Bennett gives you that option. General freight drivers can advance to the heavy haul division based on an "H-Rating" system. The more experienced you gain, the larger loads you'll be able to haul.
Most notably, they haul Department of Defense (DOD) arms, ammunition and explosives (AA&E) freight. Hauling AA&E freight for the DOD is one of the most profitable jobs you can do as a truck driver.
Mercer Transportation Co.
Founded: 1977
Headquarters: Louisville, Kentucky
Insight: Mercer Transportation is, again, 100 percent an owner-operator company. They employ a network of independent agents across the country and over 3,000 customers which gives you over 500,000 loads to choose from each year to keep you running. You can search for freight using their online load board or have your personal load coordinator handle the logistics for you. You won't have to compete for freight or be on forced dispatch.
If you don't have your own trailer, they have flatbeds, drop decks, dry vans, conestogas and reefer trailers. They have a zero down lease to own program on their open deck trailers and a rental program for their dry vans.
Mercer is known for being a supportive company and they get above-average ratings and reviews from drivers.
TMC Transportation
Founded: 1972
Headquarters: Des Moines, Iowa
Insight: TMC Transportation is an employee-owned flatbed carrier — in fact, they're the largest flatbed carrier of its kind in the country. They have a great reputation for taking good care of their drivers, especially when it comes to equipment, pay and benefits.
Their payment structure is unique in the industry, as they have multiple compensation models for drivers to choose from.
If you have little experience driving in general or moving flatbed loads, TMC has a great orientation and flatbed training program to help you excel. They're also known for their student driver training program and it's notably one of the best in the country. The Department of Labor certified the program as a Heavy Truck Driver Apprenticeship program.
Maverick USA
Founded: 1980
Headquarters: Little Rock, Arkansas
Insight: Maverick USA has a number of specialized flatbed driving options. They have a flatbed division, glass division and marine division. They also have local and dedicated jobs.
They have paid business unit training in flatbed, glass, marine and dedicated divisions if you're a new Class A CDL driver. If you don't have your Class A CDL yet, they'll help you get the training you need to start a new career. There are bonuses for both new Class A CDL owners and individuals who have yet to earn their Class A CDL.
If you haven't pulled flatbed loads before, not to worry. Maverick provides a flatbed training program where they'll teach you proper securement techniques. This program is also offered to drivers who want to refine their skills.
Melton Truck Lines
Founded: 1954
Headquarters: Tulsa, Oklahoma
Insight: Melton Truck Lines has been consistently ranked as the top flatbed carrier for new drivers. They pride themselves on investing in their employees. They show that by providing top pay and benefits as well as driver tuition reimbursement.
If you live in specific hiring areas, they'll sponsor you as you go through trucking school. Their fully funded CDL schooling gives drivers the opportunity to start their careers debt-free. If you don't fall into one of the areas where this program is offered, they still provide financial support in other ways, such as through supplemental pay.
They pay both experienced drivers and drivers new to the industry very well. Their drivers tend to stick around, with nearly 30 percent of their drivers having driven for the company for over three years.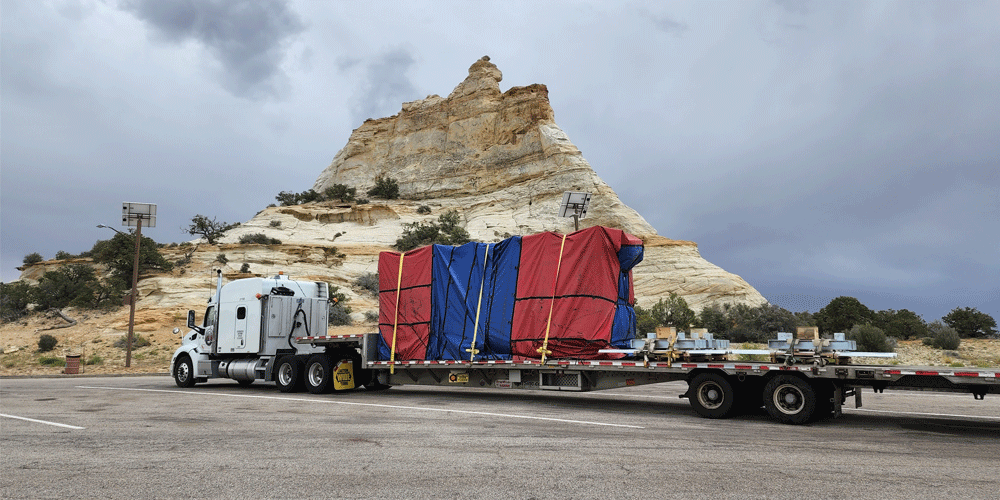 Prime Inc.
Founded: 1970
Headquarters: Springfield, Missouri
Insight: Prime is a large company with a lot of driving options. Not only can you haul flatbed trailers, but you can sign on to haul reefers, tankers or dry vans.
Prime offers competitive pay and they're also known for providing more home time than many other over-the-road (OTR) trucking companies because they also have regional routes.
They work with both drivers who are experienced and individuals who want to pursue CDL training.
Roehl Transport
Founded: 1962
Headquarters: Marshfield, Wisconsin
Insight: Roehl Transport is a great company all-around and they're known for treating their drivers and employees well. They have driving options that can get you home daily or weekly — whether you desire a local, regional or dedicated position.
Roehl has an innovative pay program as well. They lead the industry in mileage pay calculations by taking advantage of address-to-address practical route mileage calculations.
They have a strong safety program and are active in the safety community. They offer ongoing safety training for all their drivers.
You can count on getting the training you need here. Not only do they have (paid) CDL training, they have refresher training.
Werner Enterprises
Founded: 1956
Headquarters: Omaha, Nebraska
Insight: Werner is the fifth-largest for-hire carrier in the U.S. If you don't want to do only OTR driving, you don't have to at Werner. They have over 250 home-time and pay packages so you can get home when you want and get the pay you deserve. They have a guaranteed weekly pay program as well.
If you need flatbed training or you're looking to start your career as a truck driver, you can do it at Werner. They're known for having a great training program.
Schneider National
Founded: 1976
Headquarters: Green Bay, Wisconsin
Insight: Schneider is a mega carrier with a wide array of driving options including flatbed jobs, Class B flatbed jobs, dedicated routes and so on.
Schneider is committed to the next generation of truck drivers, so they provide paid CDL training. Whether you want to pursue CDL apprenticeship training, company-sponsored CDL training or tuition reimbursement, you can at Schneider. If you train to be a flatbed driver at Schneider but decide you don't like it, they'll allow you to switch divisions. Not many companies will allow this; you'd instead need to find a new company.
They are by no means the highest-paying company on this list, but the huge range of driving options sets them apart from other carriers.
Deciding Which Flatbed Trucking Company is Best for You
Are you ready to make your decision?
When you're making your decision about which company is best for you, don't just take our word for it; you must do your own research to ensure you find the company that checks all your boxes.
Consider these factors when making your decision:
Pay: Do they pay a livable wage that helps you reach your financial goals?
Equipment: Do they have the kinds of trailers you want to haul? Is their equipment maintained?
Home Time: Will they let you take home time when you need to?
Size and Stability: How large is the trucking company? Are they going to stick around for a long time or are they about to shutter their windows?
Benefits: Do they offer good benefits?
Training: Do they train new drivers? Do they offer ongoing training to help you become comfortable hauling flatbed loads?
Career Path: Do you have options to advance your career? Can you move into the heavy haul division if you choose?
Compile a list of what's most important to you (and your family). Research the company's website, talk to their drivers and thoroughly question the recruiters. Be choosy; don't simply go to whichever carrier offers you the most money.
Remember: Working in the flatbed division is hard work. If you don't have a lot of experience hauling flatbed loads and securing and tarping loads, make sure you choose a company that will train you thoroughly until you feel comfortable doing the job. If the company doesn't provide training for you, it's not the right company.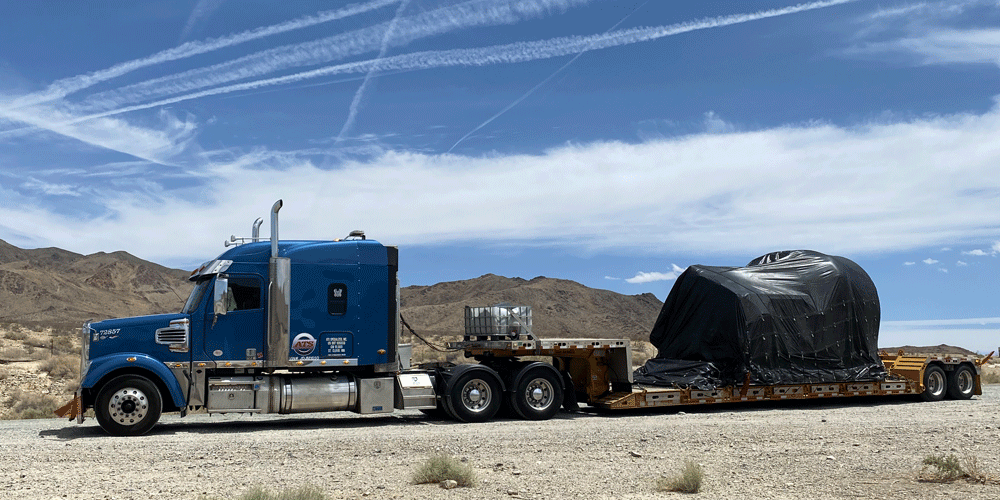 Making Your Choice
Ready to take the next step?
By now, you should be fully prepared to make your decision about which company you'd like to pursue. Remember to make a list of your top companies and carefully consider each one before making your final decision.
If you're on the hunt for a new flatbed trucking company that has options for career growth, ATS is in the market for safe, experienced drivers. We don't just move dry van loads; we have a lively flatbed division as well as specialized and heavy haul divisions. We'll provide you with the training you need to advance your career from hauling lumber to hauling large oversized construction machinery and maybe even wind turbines.
To speak with a recruiter, fill out a contact form or an application. We'll be over here happily waiting to answer all your questions.