11 Best OTR Trucking Companies to Work For During the Trucking Downturn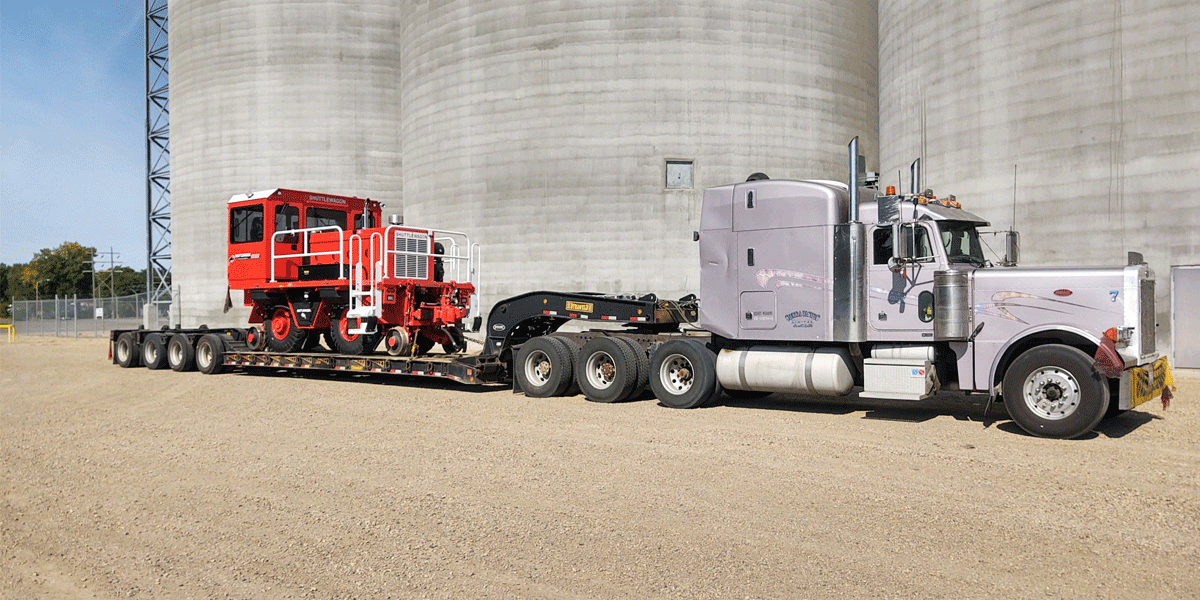 Subscribe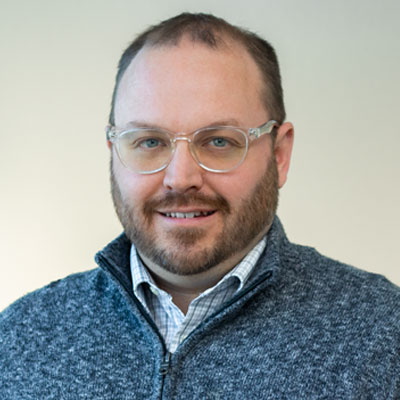 Lars has been in the trucking industry his whole working life. He started working in the shop when he was just 16 years old. After attending Chippewa Valley Technical College in Eau Claire, Wisconsin and earning his marketing degree, he started working in operations. Lars spent about 10 years in operations before moving to driver recruiting. He spent five years in recruiting before joining the ATS team as the vice president of driver recruiting. He loves the challenge driver recruiting presents; no day is ever the same. Changing a driver's life by offering them a great opportunity is what keeps him going.
The market — in recent months — has taken a downturn. What does that mean for you?
It means the high-paying loads you're used to hauling probably aren't paying quite as much and freight might not be as readily available. To compensate, drivers have had to be less choosy about freight and open up their opportunities to haul more freight and move more miles.
In addition to changing their running style, drivers will need to think about the companies they're running with. Let me be clear: This doesn't mean you should immediately quit your current trucking company and hop to another. Moving in a volatile market — such as the one we're in right now — will do more harm than good if you're not mindful about making the switch.
However, what I am suggesting is, if you're carefully considering a move, some companies will be able to support you in this market more than others right now. This list might look different a year from now.
Since 1955, it's been Anderson Trucking Service's (ATS) mission to help drivers find success on the road. This list aims to do just that.
I'll talk about the trucking companies offering their drivers stability right now, which includes a lot of private carriers and carriers hauling necessity items like food. You'll be left with a great idea of the most supportive carriers in the industry right now and where you might consider moving to.
The 11 Best OTR Companies Include:
I've put together a list of traditional, no-touch over-the-road (OTR) carriers. A lot of private fleets appear on this list because, when we're in this kind of market, a private fleet is going to be a little bit more protected. They'll keep their drivers moving over anything else and provide regularity. Private fleet drivers are probably making the same amount of money now as they were a year ago.
We recognize there are less-than-truckload carriers, tankers and other companies that'll help you make a great living, but we've comprised our list of traditional trucking companies. These are carriers the average driver can go to without having specialized experience but they'll still make a good living.
You'll also see a lot of food haulers on this list. In a downturn economy, certain goods are always going to need to move and food is the biggest one. Right now, working for a food hauler is a safer bet than hauling luxury, non-necessity goods.
Here are the top 11 companies to work for in the current downturn market.
Walmart
Founded: 1962
Headquarters: Bentonville, Arkansas
Insight: Walmart, a private fleet, has one of the largest fleets in the world and they're also known for being one of the safest. As a private fleet, they have the opportunity to keep their freight for their fleet of drivers. When the market is tough and freight is hard to find, there's no place safer as a driver than Walmart. You'll never stop moving there because they'll keep loading you over everything else.
Walmart might not be an OTR carrier in the traditional sense, but they offer no-touch freight. You might spend your time doing roundtrips from warehouse to warehouse or store to warehouse, so it's not OTR in the sense that you'll always be traveling across the country, but you still may spend nights in your truck.
In their first year, drivers can make six figures at Walmart — even in the current economy.
Prime
Founded: 1970
Headquarters: Springfield, Missouri
Insight: Prime is the largest refrigerated carrier in the country, which makes them a great carrier to be working for while the market is slow and freight is paying less. Because they're hauling refrigerated goods, you can always rely on steady freight. They're a stable carrier.
Prime has a great reputation for treating its drivers well. In fact, they're an award-winning carrier and appear in TCA's Hall of Fame for Best Fleets to Drive For.
Prime also has a lot of driving options, so there's the opportunity to move through different driving divisions within the company if you're unsatisfied.
Sysco Foods
Founded: 1969
Headquarters: Houston, Texas
Insight: Sysco Foods is the third largest private fleet in the country. Just like Walmart, Sysco is a massive company. They design their own freight lanes and distribution channels because Sysco is hauling its own goods.
That means they're going to give you, the driver, freight before they tender it out to other for-hire carriers to haul. They'll aim to keep you moving above anything else and because you're hauling food, you have the stability of consistent freight.
Sysco is also known for paying well.
Bison Transport
Founded: 1969
Headquarters: Winnipeg, Manitoba, Canada
Insight: Bison Transport is based out of Canada and serves as North America's leading asset-based freight solutions partner. They've been named one of the best fleets to drive for — among other accolades.
Bison has a reputation for taking care of its drivers, and carriers like that tend to prove it in tough markets. The choices they make tend to protect driver pay above all else.
The privately-held company has a wide variety of customers, which offers stability in a market like the one we're in right now.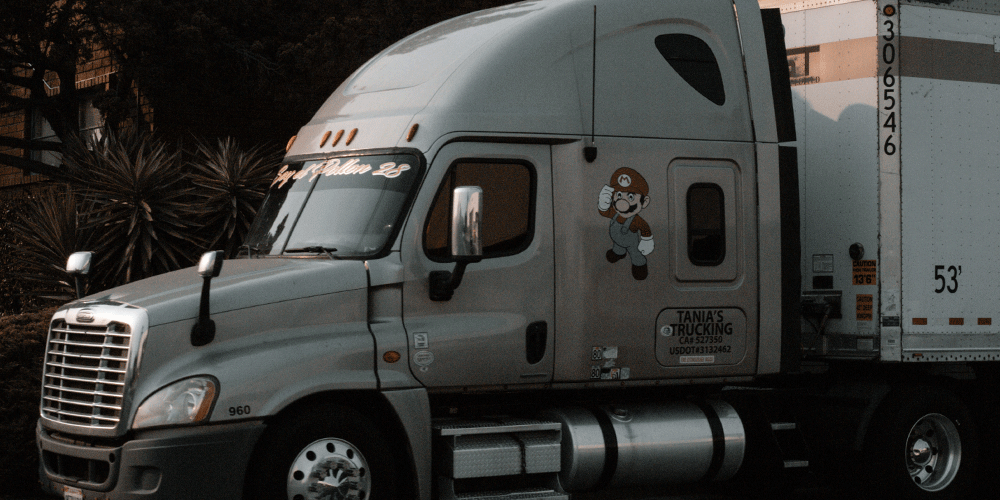 Tyson Foods
Founded: 1935
Headquarters: Springdale, Arkansas
Insight: Tyson is one of the largest protein producers in the world and they have a large private fleet of drivers to haul their products. Just like the other private fleets on this list, they prioritize their drivers and will keep them moving above all else. Their product offerings will naturally keep them and their drivers safe in this market.
McClane Company
Founded: 1894
Headquarters: Temple, Texas
Insight: McClane boasts one of the largest fleets in the country. They operate over 80 distribution centers. McClane provides both grocery and food service solutions to not just grocery stores, but also to convenience stores, drug stores and chain restaurants. They deliver to well over 100,000 locations across the country.
Hauling food, again, is a great way to gain stability in this market. Even Walmart, in this economy, has said its business strategy will be to focus on the grocery sector. Working at McClane certainly offers the stability many drivers are craving right now.
Marten Transport
Founded: 1946
Headquarters: Mondovi, Wisconsin
Insight: Marten Transport is a large refrigerated carrier that specializes in hauling food. They're a top-pay certified carrier and they offer guaranteed pay for the entirety of the time you spend driving for them.
Marten is known for their disciplined freight booking system where they don't chase hot markets and, therefore, doesn't go after the spot market much. They stay committed to their customer freight even during big freight booms in the spot market. This protects them when the freight shrinks because the customer contracts offer stability.
Because they're a refrigerated company, their strategy aligns well with the current economy; the products they're hauling insulate them during a downturn market.
Halvor Lines
Founded: 1968
Headquarters: Superior, Wisconsin
Insight: Halvor Lines is a family-owned and operated trucking company with one of the best reputations in the industry for great driver treatment. In fact, they're in the TCA 2022 Hall of Fame for Best Fleets to Drive For. Not only do they treat drivers well, but they also pay very well.
They offer several different career paths for drivers, including refrigerated freight. This, again, provides some insulation in a downturn market.
J.B. Hunt
Founded: 1961
Headquarters: Lowell, Arkansas
Insight: J.B. Hunt is the one of the largest carriers in North America. They have intermodal, dedicated, truckload, less-than-truckload, flatbed, home delivery, temp-controlled and international driving options.
Because they're so large, they offer security and stability. If you want to move divisions, you can. Even if you're driving with a division where freight has slowed down, there's another division right around the corner you can move to.
Boyle Transportation
Founded: 1971
Headquarters: Billerica, Massachusetts
Insight: Boyle Transportation was recognized by the TCA as one of the 2022 Best Fleets to Drive For and they're a great carrier to work for right now.
Not only do they haul a lot of specialty items, but they're also a trusted partner to Big Pharma, emerging biotechs, medical device manufacturers and healthcare distributors. They also serve the defense sector. Because they haul pharmaceuticals, drivers are in a more stable position with freight availability. People aren't just going to stop taking medicine.
They also have a reputation for great pay and for being a great carrier for women.
GP Transco
Founded: 2006
Headquarters: Joliet, Illinois
Insight: GP Transco is a bonus addition to this list. They're a newer company in the industry but they offer competitive pay.
They went through the recession of 2008, so they do have some experience with a tough market. They operate in a way that has gotten a lot of positive attention and they're worth considering in the current market. As long as they can keep their trucks moving and they maintain their great pay, they'll provide stability in this market.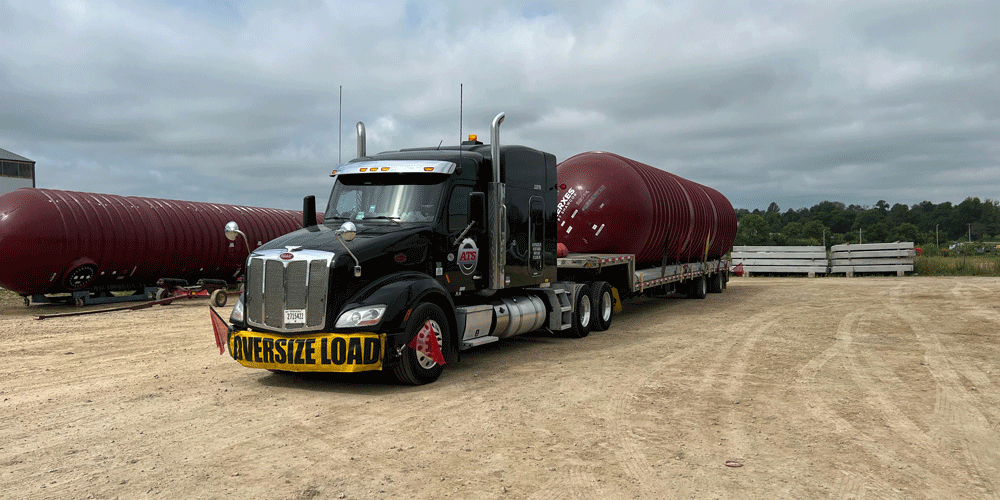 Choose a Top-Paying Carrier
Remember, before you jump to a new carrier, you need to recognize the market is slowing down. I see a lot of drivers change jobs constantly when the market first slows down and every time you change a job, it costs you money. Now more than ever, you should be careful with the decisions you make.
In a really hot freight market, it's really easy to go to a mediocre carrier. Every time you do that in a downturn market, you're losing money — money that's really hard to get back.
Do your research and find a good carrier. The best thing to do right now is to find a stable carrier home and ride it out until the market turns back around.
You also need to keep in mind companies are tightening their guidelines. Make smart decisions because you may disqualify yourself from good jobs very quickly if you start jumping around or making sloppy decisions.
At ATS, we have a wide variety of customer freight and a large logistics department. We are also a top-pay-certified carrier and a debt-free company. All of this offers stability to drivers like you.