The 7 Best Trucking Companies for New Drivers in 2023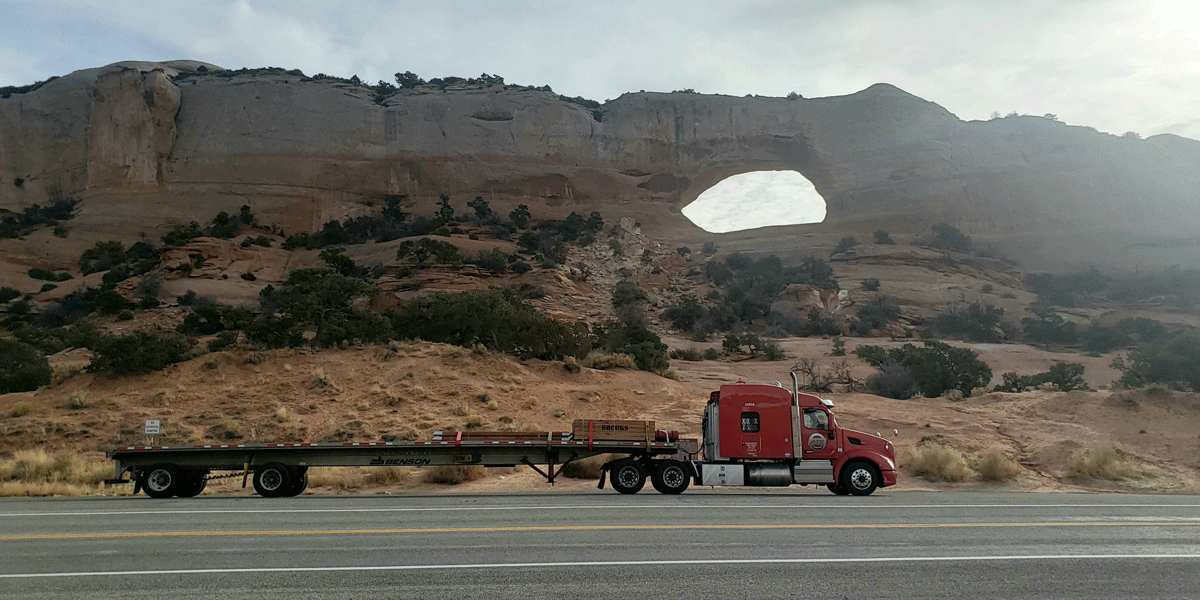 Subscribe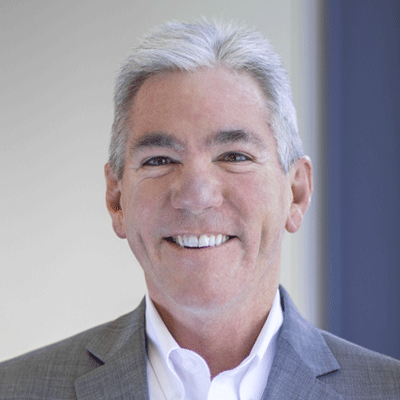 With over 30 years in transportation, Joe has developed an appreciation for the industry and how vital safe, high-quality drivers are to a company's success. As the (former) vice president of driver recruiting, Joe led a team of driver consultants while finding creative ways to attract drivers to ATS. He began his career earning a criminal justice degree while serving in the U.S. Army and joined ATS after being honorably discharged in 1990. During his time at ATS, he's served in various roles, including general manager of ATS International.
Have you just earned your commercial driver's license (CDL) and you're ready to get out on the road with your fresh new license?
If you nodded 'yes,' you need to find a trucking company to call home and give you the experience you need.
Are you still trying to earn your CDL?
Then you need to find a trucking company that'll help get you there.
It's frustrating to apply to a trucking company only to discover that you don't qualify because you don't have enough driving experience. Thankfully, there are great training companies out there that are perfect for brand-new drivers. They provide the perfect starting point. They'll give you the training and necessary experience you need to advance your career.
This article is an unbiased look at the best companies for new drivers to get their start in the industry. Anderson Trucking Service (ATS) has been in the trucking industry for more than 65 years, and we define "best" as the companies that offer great training programs, prioritize safety and pay their drivers well while they train.
These companies have training programs for drivers who've just received their CDL, drivers that want to get their CDL or both.
This article will provide you with the information you need to succeed as a new driver in the trucking industry and jumpstart your career. Once you have a few months or a year or two under your belt, you'll have the option to go to other trucking companies that require verifiable driving experience.
The Top Trucking Companies for New Truck Drivers in 2023 Include:
Swift Transportation
Founded: 1966
Headquarters: Phoenix, Arizona
Insight: Swift Transportation provides trucking jobs for both recent graduates or beginners.
They have entry-level positions for drivers who have just gotten their CDL and need more experience. They recognize that many trucking companies will not hire new drivers without experience, but drivers can't gain driving experience unless a carrier takes a chance on them.
Swift Academy also offers a tuition program that helps drivers earn their Class A CDL. They also offer a tuition reimbursement program for drivers who received their training at another truck driving school.
New drivers will work with a mentor for up to 300 hours depending upon how much previous experience they do or do not have. For instance, if you have verifiable driving experience with another carrier, you may not need to drive with a mentor for the full 300 hours.

U.S. Xpress
Founded: 1986
Headquarters: Chattanooga, Tennessee
Insight: U.S. Xpress is one of the largest asset-based truckload carriers in the nation. They have recently revamped their truck driver training program and they have a new training facility in Georgia.
Their training program is designed for new drivers out of trucking school who need some additional training. Their program is self-paced. Their training facility has a virtual reality simulation program for truck drivers like you to gain some experience before you sit in the driver's seat of their big rig.
U.S. Xpress also offers the Post 9/11 GI Bill Apprenticeship Program for new drivers to receive payments from the V.A. while training to be a professional truck driver.
You can also receive trucking school reimbursement if you decide you want to work for U.S. Xpress but don't have your CDL yet.
Prime, Inc.
Founded: 1970
Headquarters: Springfield, Missouri
Insight: Prime offers a program for new drivers like you to get paid while you train with your CDL. They have new classes starting each week in Missouri, Pennsylvania or Utah.
Before going to orientation for the Prime Training Program, you'll need to get your commercial learner's permit (CLP) in your home state. At orientation, you will get both hands-on, computer-based and simulator training. You'll work with an instructor until you're ready to take your CDL exam. Once you pass and receive your CDL, you'll drive with a trainer for 30,000 miles.
They also have a tuition reimbursement program if you've received your Class A CDL with another trucking school.
---
Do you need help choosing the right carrier? Learn how to make the right choice for yourself.
---
CRST
Founded: 1955
Headquarters: Cedar Rapids, Iowa
Insight: CRST is one of the largest privately-held transportation companies in the nation. They offer training programs for students or recent grads.
The student training program is three to four weeks long followed by two days of onboarding. If you've just gotten your CDL, CRST has a tuition reimbursement program — one of the best in the industry — and will help you get the hands-on experience you need by placing you with a mentor for over-the-road (OTR) training.
CRST is a great place to start if you have no driving experience and desire an entry-level position.

C.R. England Trucking
Founded: 1920
Headquarters: Salt Lake City, UT
Insight: C.R. England Trucking has one of the top-rated training schools in the nation. They have both a driving school for drivers without a CDL and training programs for new drivers.
They have training campuses across the country. Drivers that commit to a full year driving with C.R. England receive zero upfront tuition training and zero out-of-pocket expenses.
Roehl Transport
Founded: 1962
Headquarters: Marshfield, Wisconsin
Insight: Roehl Transport has options for you whether you are fresh out of trucking school or you have yet to get your CLP. They have resources to help you be successful in all stages of your trucking career, from helping you get your CLP to providing CDL practice tests.
Roehl is a top safety-rated trucking company and they pride themselves on providing you with the best training and support as well as high student driver pay rates.
They have a tuition reimbursement program if you've already earned your CDL. When you start with them, they will also provide paid on-the-job training. If you don't have your CDL yet you'll go through three training phases. This includes onboarding, driving with a trainer and then driving in your own truck for a test period.
Schneider
Founded: 1935
Headquarters: Green Bay, Wisconsin
Insight: Schneider is committed to fostering the next generation of drivers. They understand that the cost of earning your CDL can be a setback for some drivers, so they offer paid CDL training.
Whether you don't have your CDL or you just passed your CDL test and you're looking to gain experience, Schneider has options for you. Choose the company-paid CDL apprenticeship training to gain on-the-job experience or choose the company-sponsored CDL training program. Schneider will help you find a truck driving school in the area and will provide paid lodging if applicable.
You may get pre-hired at Schneider before you start trucking school. When you apply, you'll be able to secure loans and find funding easier. Recent graduates may also qualify for tuition reimbursement.

How to Choose a Company
After reading that list, are you left wondering, Now what? Are you wondering how to choose the right company?
The first thing you need to do is to take stock of your current position, your goals and your needs and wants. Some companies will only help drivers that have earned their CDL already. Some companies will help you get your CDL.
Next, figure out where you want to be a year or two from now. Which company will help you reach those goals? Does the company offer a career path that gets you where you want to be? Will it help you earn the experience you need to reach your goals?
Finally, consider your needs and wants. Maybe you need a tuition reimbursement program. Maybe you need to go to trucking school close to home, so you need to find a carrier with a campus near you. Maybe you want to find a carrier that has a heavy haul division because you want to move oversized freight one day. Maybe you want to get on a regional route, but you're okay with driving over-the-road.
Make a list of your needs and wants and then start talking to recruiters at trucking companies to see who can take care of your needs and wants.
Choose the Best Trucking Company
As you are making your decision, you should consider which company also aligns with your values and career path and provides support every step of the way.
Read up on their programs to see if the company offers the routes and freight you want to haul and the equipment you want to haul it with. Read company reviews to learn more about whether or not the company adequately supports new drivers.
Getting your start as a truck driver can be scary, but with a mentor and ongoing training, you'll have all the experience you need to go to a Top Pay Certified Carrier like ATS.
Check out the other top-paying jobs you can land with experience in the trucking industry: