How Do I Become An Oversize Load Driver? 4 Steps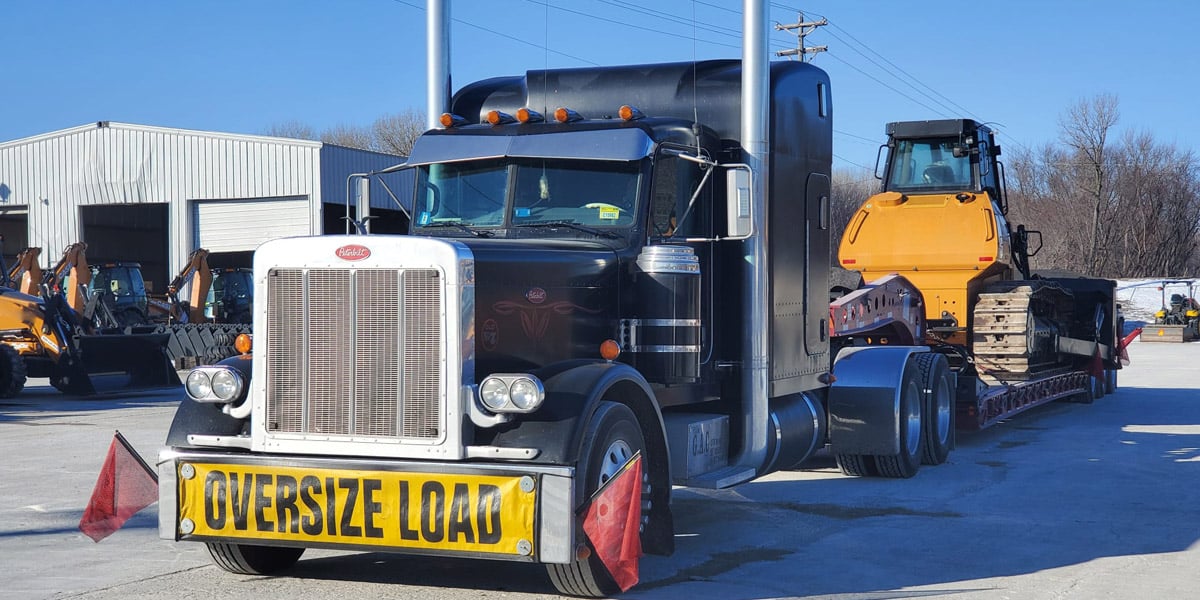 Subscribe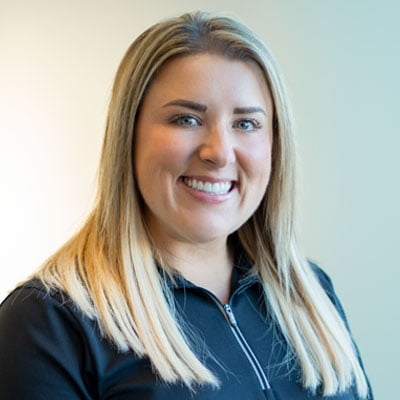 Nicole began her career with ATS after graduating from college with a degree in human resource management. She was green to the trucking industry and had no idea what to expect but was excited to learn all she could. She spent her first eight years with ATS as a fleet manager with both company drivers and independent contractors. She's spent her last six years in the operations manager chair. Her first three years as operations manager were spent overseeing both company drivers and independent contractors, but she has been focused on company drivers in recent years.
Are you looking to make the move to hauling oversized loads?
Some drivers thrive on consistently increasing the size and complexity of the freight they haul. Maybe you get excited with the challenge of hauling freight that is over-dimensional and one day your goal is to move into hauling multi-axle freight.
Chances are, because you clicked on this article, you're a driver who's looking to advance your career and increase the size of the freight you're hauling. If you don't have a career plan in place or you don't understand the steps to get you there, you may be stuck in limbo — unable to move up and feeling unsatisfied with your career.
When you know exactly what your carrier requires for advancement and you plan accordingly, you won't be stuck feeling so directionless. You'll be able to increase the size of the loads you haul and feel satisfied in your trucking career.
I've been an operations manager on the specialized side of Anderson Trucking Service (ATS) for more than a decade. I help drivers just like you who are looking to challenge themselves by hauling a variety of specialized freight.
Keep reading to learn exactly how you can start hauling oversized loads. I'll discuss everything from understanding different load classifications to the importance of showing your dedication and longevity to carriers.

Step 1: Continuously Advance Your Skill Set
Hauling specialized freight is not for everyone; it takes an incredibly skilled driver. It's not for the driver who simply wants to run hard and rack up miles. When you're hauling specialized freight your focus is on making sure you have properly trip planned and have a clear understanding of requirements.
You will have to have meticulous attention to detail. Driving such oversized loads can cause a sense of discomfort; you will be cruising down the road with 100 different decisions running through your mind. Continuously advancing your skillset will help you gain comfort and confidence in hauling over-dimensional freight.
While every carrier advances drivers through their flatbed and specialized programs differently, you can count on most carriers to have some sort of promotion or advancement system. The systems are typically based on your experience hauling over-dimensional loads and your performance hauling those loads.
Some carriers may have a tiered dimension system, some may have classes and others may just move you up as your skills improve. No matter what each specific carrier does, you should have a good understanding of what you need to do to move up. Your operations team will assist in providing advancement opportunities, so be sure you're clear about your desire to advance to hauling larger freight.
Many drivers will start by hauling legal freight —meaning it is legal in weight, width, height and length. As you progress, you will begin to haul more complex loads larger in dimension and value.
Most carriers will require you to spend some time hauling these loads safely before you're eligible to haul larger loads with larger dimensions. Some companies may require you to successfully haul a certain number of oversized loads before you can begin hauling larger freight. Again, this is dependent upon your carrier.
As you progress to hauling larger freight, you'll need to be precise about trip planning and following permit requirements. You'll also be required to reinforce your knowledge of Department of Transportation (DOT) regulations and city and state regulations — as you'll need to be even more mindful of the individual laws as freight size increases.
Oversize Load Permits and Escorts
Hauling specialized freight is a complex process. You have to secure oversize load permits to haul over-dimensional loads in each area of the country you travel to. There are different regulations based on state, county, city, hours of the day and so on.
Simply turning onto a road because you think it's the right one is dangerous and can lead to hefty fines or being placed out-of-service. For example, driving on a weight-restricted bridge can lead to a $60,000 fine.
While your permit department will be responsible to secure permits, it's your job to know how to read the permits and provisions sheets. You should always reference your permit provisions for each city and state you'll be driving through for specific requirements. This will explain when you need to include banners, flags and warning lights on your loads. It'll lay out speed limits you must adhere to, operating times and restricted travel times. You'll even have to follow specific holiday driving restrictions.
To ensure you avoid bridge hits and navigate each road safely, you'll need to work with pilot cars and sometimes police escorts through high-traffic areas. Permit provisions will detail when you need to have an escort, how many escorts you need and when escorts need a high pole.
Trip planning goes hand-in-hand with reading your permit provisions. You also need to be prepared for any changes that may arise with your plans. For instance, construction that may not have been originally permitted for can derail your entire trip. You'll need to be prepared to respond to that change by stopping, finding an alternate route and securing permits for the new roads you'll be driving on.
Your plan will not always be executed the way you intended it. Part of being a specialized driver and continuing to advance your career is recognizing that and being able to adapt quickly. It can take time to build up that skill set.

Trip and Curfew Planning
Once you begin hauling loads that exceed legal dimensions, you will need to be meticulous about your trip plans. Because you have permit provisions to follow for each city and state that you drive through, you must know exactly what roads you'll be on and the time frames you'll be driving on them. You can't simply go where the road takes you.
You'll have to plan not just how you're getting from Point A to Point B, but also where you're stopping everywhere in between. Where will you stop for fuel? Where will you park? Which truck stops have space to fit your oversized loads? Trip planning is crucial to your success. Getting caught driving on the wrong roads or during restricted hours can result in fines.
As you increase your skill level in hauling oversized freight, you become a bit of an engineer. Math plays a role in everything you do — especially as you advance into heavy haul. Depending on how far you advance your career, you may even be hauling a trailer that is over-dimensional and you'll need permits to haul it (even when you're empty).
Managing multiple variables like permits, pre-planning your routes, load securement, pilot cars and trying to plan for everything that can go wrong on every trip is as critical as it gets; it's an intense job. You'll receive additional training to ensure you're ready to handle all these variables.
Step 2: Keep a Clean Record
If you want to advance to hauling larger over-dimensional freight, you need to keep a clean safety record. Moving specialized, over-dimensional freight isn't just about learning how to route plan and secure permits. You also have to transport your freight safely.
Because you'll be hauling over-dimensional freight, there are a lot of extra precautions you need to take.
If you want to continue to advance your career and haul larger freight, accidents and incidents should either be minor or nonexistent.
Step 3: Prove Your Longevity and Loyalty
Most drivers that are moving specialty freight or over-dimensional freight aren't drivers who are brand-new to a company. Chances are, they've been driving with that carrier for a few years and they've taken their time to advance their career.
While verifiable experience at another carrier can help you start out hauling specialized freight at a new carrier, most of the time you'll need to prove yourself. If you've only done a few over-dimensional loads at a previous carrier, your new carrier will want you to haul the same size loads again to ensure you have a clear understanding of requirements.
Carriers are looking for longevity and loyalty when they're considering whether or not to advance you. Your chances of success rise when you stay with one carrier. Put your time in and you'll be rewarded for it. If you're willing to dedicate your time to a carrier, they'll be willing to invest in your growth.
Step 4: Get Extra Endorsements
Extra endorsements never hurt your chances at career growth. Think of additional endorsements on top of your commercial driver's license (CDL) as a way of rounding out your resume.
For instance, a Transportation Worker Identification Credential (TWIC) allows you access to secured areas of the nation's maritime facilities, including vessels and other high-profile locations.
When carriers see you are taking the time to earn these extra endorsements, it'll show that you're serious about advancing your career and taking advantage of the ability to haul more specialized freight.
It takes skill to haul high-profile freight, so proving you can do it by pursuing extra endorsements won't go unnoticed.

Find a Company to Grow With
When choosing your carrier, especially as a specialized driver, it shouldn't always be about money. Think of it like choosing a college. You want to choose the right one that offers the programs you're looking to study. Similarly, you should want to grow with a carrier that offers the freight you want to haul.
Maybe it isn't just over-dimensional freight that you want to haul. Maybe it's also commodity-specific freight like aircraft engines and nuclear freight. These products need to be hauled with precision, which takes a certain skill set that takes time to build.
Hauling specialized freight requires you to stray from the traditional truck driver mindset of hauling 2,000 to 3,000 miles per week. Instead, you'll be dealing with more downtime due to curfews that limit your drive time, the complexity of your loads and meticulous trip planning. This takes a different type of brainpower than pushing miles down the road.
You have to have pride in your work and be willing to take the time to advance your career. If you appreciate the variety and uncertainty of what you're hauling next, you might just appreciate the sense of adventure that hauling specialized freight offers.
At ATS, we pride ourselves on our career advancement opportunities. We have a unique class system designed to help you hone your skill set and advance to larger freight safely. Visit our Career Path page to learn more about your opportunities for advancement here at ATS.
Finding the right carrier with career advancement opportunities that align with your goals is an important step. We've put together a list of how you can vet a carrier to decide if it's the right one for you — including looking into their customer base and the type of freight they haul.