CVSA Brake Safety Week 2022: Everything You Need to Know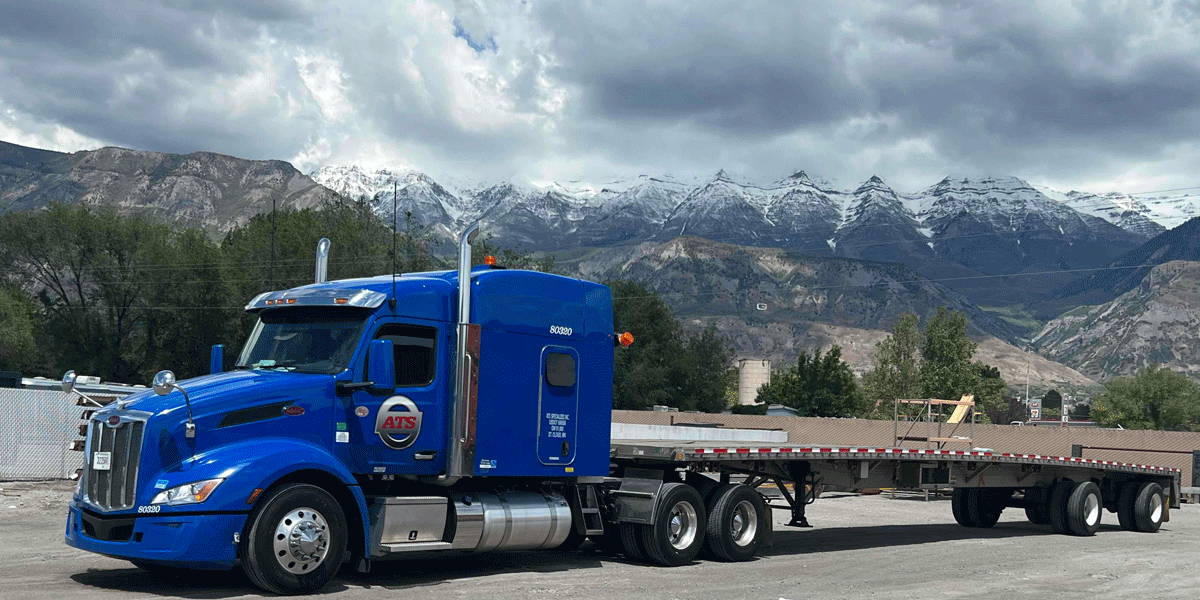 Subscribe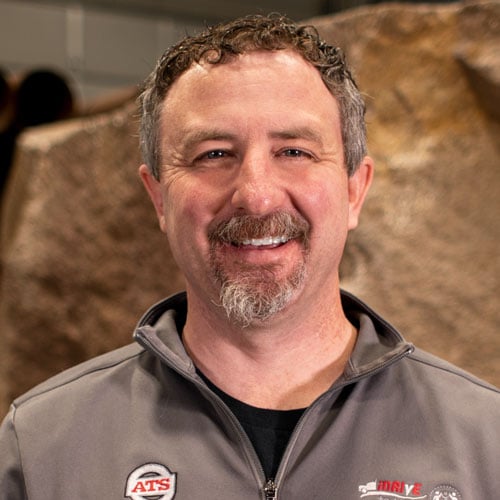 Charlie has been with ATS for nearly two decades. He wears many hats at ATS as the safety instructor for flatbed cargo securement. He takes drivers through flatbed securement training in orientation and is the point person for drivers who have questions on the road. He's also able to answer any hazmat questions drivers may have.
You've made it through Blitz Week, now it's time to make it through the Commercial Vehicle Safety Alliance's (CVSA) Brake Safety Week.
For all you worried drivers out there, thankfully Brake Safety Week isn't quite as intense as Blitz Week.
Still, it's important to know what's happening and when so you can be prepared and get your vehicle in tip-top shape.
During 2020's International Roadcheck inspection, brake system violations were the top violation category and led to 38.6 percent of out-of-service violations. According to the Federal Motor Carrier Safety Administration (FMCSA), brake systems are one of the most cited vehicle-related factors in fatal crashes between commercial motor vehicles (CMV) and passenger vehicles.
Here at Anderson Trucking Service (ATS), we're here to help you succeed. Drivers go through these checks every single year and we're here to help you navigate them easily and confidently.
Below, this article will provide a comprehensive understanding of Brake Safety Week, including the following:
What is Brake Safety Week?
When is Brake Safety Week?
What are Inspectors Looking For?
How Can I Be Compliant?
At its conclusion, this article will leave you with a better understanding of Brake Safety Week and how you can be sufficiently prepared.

What is Brake Safety Week?
Brake Safety Week is a seven-day period in August where the brake systems and components on commercial motor vehicles are inspected for brake-related out-of-service violations.
Motor carriers take this week to educate their drivers and maintenance providers on brake safety.
When is Brake Safety Week 2022?
Brake Safety Week 2022 occurs from Aug. 21-27.
The CVSA holds two brake safety campaigns each year. While one is unannounced and can be held at any time during the year, the other, Brake Safety Week, occurs during the month of August every year.
The data they collect during Brake Safety Week is compiled and a report of their findings is released later in the year.
What are Inspectors Looking For?
During Brake Safety Week, CMV inspectors will conduct inspections that focus on CMV brake systems and components. They'll look at brake lines, brake pads, brake hoses and tubing to ensure proper function and condition.
You have 10 sets of brakes and brake chambers. If more than 20 percent (just two chambers) of your brakes aren't working properly, you'll receive an out-of-service violation.
Inspectors look at the brake pad to ensure proper thickness and to check for cracks. Cracks shouldn't exceed one-sixteenth of an inch wide or 1 1/2 inches long. Brake pads should be no less than one-fourth of an inch thick. You can receive a violation if you don't meet these requirements.
Inspectors also check for brake pads contaminated by oil or grease, which may be a sign of a leaking hub seal. They'll check to see that your brakes are functioning properly and ensure that there are no leaks in your air brake system.
If inspectors find that you're not compliant, you can be placed out-of-service until the issue is fixed. That not only can result in compliance, safety and accountability (CSA) points, but it can also have a huge impact on your wallet and your time.
You'll need to sit on the side of the road in on-duty standing until a road service crew can fix your truck. That can take hours and you'll pay a steep charge. You'll not only have to pay a standard repair fee, but you'll also pay a mileage fee and an hourly rate. Conversely, your truck may need to be towed to a shop. Neither of these will be a cheap solution for you.
How Can I Be Compliant During Brake Safety Week?
As long as you follow these tips, you'll have nothing to worry about during Brake Safety Week.
Complete Your Pre-Trip Inspections
To ensure compliance, complete your pre-trip inspections and monitor your brake system and components to see that they're in good working order.
During your pre-trip, look at the brake pads to ensure that they're the proper thickness and that there aren't any large cracks. Make sure they aren't covered in oil or grease.
Do your three-step air brake test during your pre-trip. Build air pressure until you hear the relief valve pop, put the truck in first gear, shut off the motor and push in both valves to release brakes. Then, turn the key back to the on position but don't start the truck. After this is completed, you can complete the three-step test:
Hold firm pressure on the brake pedal for 60 seconds. Watch the air gauges and look for no more than a four-pound per square inch (PSI) drop.
Pump the brakes until you see/hear the low air warning indicator. It should be at 60 PSI.
Continue pumping until you see both brake valves pop. It should be between 20 and 30 PSI.
To ensure your brakes are always in adjustment, complete 10 full brake applications while parked. You can do this while you're waiting in line during the inspection process as well. It'll ensure that the automatic slack adjusters have adjusted the brakes to compliance.
If you sense that something isn't functioning properly with your brake system, take your truck in. You have brakes on the tractor itself and the trailer; both sets should be working together properly, just as the brakes on the left side should be working in conjunction with the brakes on your right side.
Without a balanced brake system, you may notice your vehicle pulling to one side as you brake. This can lead to loss of control. Even just one or two brake chambers not working properly will result in a reduction of function. It's best to get it in as soon as possible so that you have time to get the issue fixed before Brake Safety Week is upon us.
Go in for Regular Brake Maintenance
Many of your brake issues can be solved easily and quickly by taking your truck and trailer in for regular maintenance. Brake maintenance should be performed regularly — typically every time you go in for an oil change.
During brake maintenance, brake parts should be replaced as needed. If your brake pads are worn and need to be replaced, you'll need springs, pins and bushings. If you need to replace the brake drums, you'll need to replace the shoes as well.
Your slack adjusters should be greased to ensure they don't seize up and lead to brake failure. Your air compressor pressure gauge should be checked to ensure it reads above 60 PSI when the vehicle is off and between 100 and 125 PSI when it's running. Your hoses and linings should also be in good condition, with no cracks or signs of leaks. They should all be at least one-fourth of an inch thick.
Without actually getting under your vehicle, monitoring brake performance is challenging. You can't simply check your brakes like you can check your lights or tires. You can do a visual inspection of your brakes, but it's best to go in for regular brake maintenance performed by professionals.

Follow Proper Braking Techniques
Remember your training and follow proper braking techniques to prevent excessive wear and tear on your brake system. Be mindful of your following distance and speed as well.
Loading too much weight with no regard to appropriate weight limits can also strain your brakes and lead to issues down the road.
Pre-Trip Inspections
There are few things scarier than your truck barreling down the road with no brakes to stop it — for you the driver and for fellow motorists. CVSA Brake Safety Week is designed to encourage brake safety and decrease the incidence of preventable accidents.
There are countless other things that can go wrong with your truck as you travel to your next destination. Performing a pre-trip inspection is the best way to ensure your truck is road-ready. They should never be skipped.
Check out our pre-trip inspection guide to get the rundown on the importance of pre-trip inspections and the parts of your truck you should be checking.