What Does it Take to Haul Department of Defense Military Freight?

Subscribe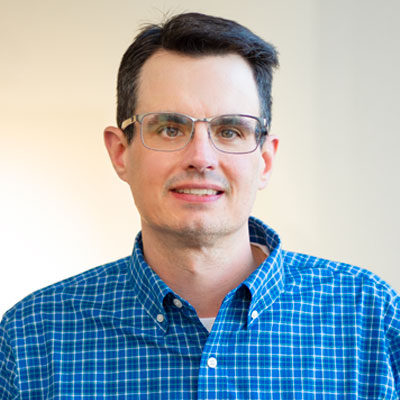 Aaron joined the ATS team as the specialty freight manager. He came to the team with 22 years of experience handling arms, ammunition and explosives shipments (AA&E) for the Department of Defense. He first got into the ammo hauling business by answering a "help wanted" ad in the newspaper when that was still a thing. In that time, he's transitioned from a very small family-owned business to a very large family-owned business while working with some of the very best and most dedicated drivers on the road – both company drivers and owner-operators. The trucks and technology have changed along the way, but the mission has remained the same since the start – supporting our warfighters in every way possible.
Do you want to make more money than you've ever made before? Have you ever wanted to haul classified freight? Do you want to support the troops and embrace your patriotism? Maybe you want to be the one hauling sensitive materials or bringing munitions to the troops.
When you drive for the Department of Defense (DOD) hauling transportation protective services freight (TPS) and Arms, Ammunitions and Explosives (AA&E), that's exactly what you'll be doing.
The application process might be intimidating — too intimidating to even start. If you meet the strict qualifications, you may have no clue what to expect from the position or if you're even the right type of driver to do it.
That's why I'm here to break it down for you. As a specialty freight manager, I've worked exclusively with DOD drivers for 22 years. I'll teach you everything you need to know about hauling freight for the DOD so that you can haul unique freight, serve our troops and make more money than you've ever made driving before.
When you're done reading, you'll understand what it takes to start hauling military freight. You'll learn about the background check and the skillset you need to succeed and go after your dream of DOD driving and "supporting the warfighter."

Passing the DOD Driver's Background Check
The background check process that allows you to haul exclusive TPS freight is extensive and can be a barrier to entry for some drivers. Keep in mind that drivers are often already part of a team when they apply for their clearance — such as a husband/wife duo or brother/brother duo.
The trucking carrier will also need to have certifications to haul TPS and AA&E freight. Some carriers may only haul TPS freight and not AA&E freight.
There are numerous steps you must complete and you will be expected to include thorough information on the SF-86 form. This is the U.S. government questionnaire that helps the government gather information to conduct background investigations on individuals applying for national security positions.
For someone who is prepared to fill out the form and has all the information ready and in front of them, the form can take around four hours or more to complete. For someone who doesn't have all the information in front of them and will need to do some research, it can take more than eight hours.
Once completed, it can take weeks — and sometimes even a month — for the background check to be approved.
The form is intimidating, so it's helpful to know ahead of time what you'll be expected to know. You will need to input such information as:
Citizenship
Work history
School history
Places you've lived
Close family members and friends (including full name, address, phone number and date of birth)
Marital status (and if ever divorced, the exact date of the marriage and the divorce)
Financial history (including information regarding debt and loans)
Psychological and emotional health
Drug use
Foreign and professional activities
Criminal history
They will pay special attention to your financial and family history. The thoroughness of the background check is to ensure that your intentions are good and that you can be trusted.
It is critical that you do not lie on this form. You may not know the exact date of a divorce, so you can give an approximate date, but you should not purposely withhold information. That can come off as a red flag and could very well be the difference between having your application approved or having it denied. Go slow when you fill it out. Failing to include information may slow down the review process.
The following are the steps you'll need to complete after you're signed on with a trucking carrier to haul DOD freight:
Step 1: Attach your fingerprints to the SF-86 application
Step 2: Complete the form online
Step 3: Get an interim approval granted by DOD
Step 4: Get Macros added to Omnitracs for the Defense Transportation Tracking System (DTTS).
Step 5: Get a panic button hardwired in the dash and get a wireless panic button that you need to carry
Step 6: Complete Insider Threat Briefing and Training
Completing the application and passing the background checks gives you maximum security clearance and the ability to haul classified freight. It is a highly prestigious position and drivers are expected to uphold this classified information.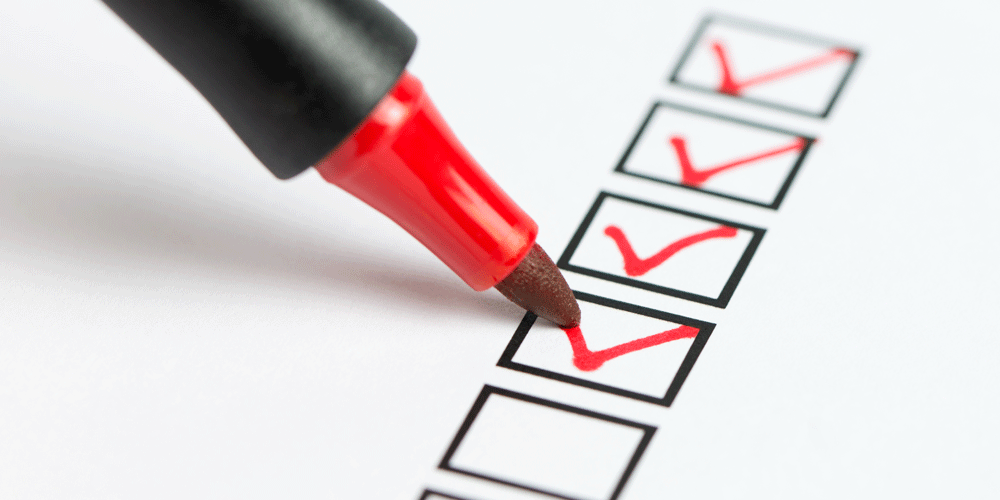 A Day in the Life of a DOD Team Driver
Every day is different when you're hauling DOD loads. You will not know what you are hauling until you go to load, and sometimes you may be waiting around for freight all day. There is a sense of uncertainty because you don't know what you're going to get next and it's hard to forecast.
Each load should be viewed as a mission, as you'll be supporting our troops. The job comes with a lot of pride. You may need to go through base security as you go to pick up a load, and sometimes you may need to be escorted by base personnel. It all depends on the type of freight you're hauling. One day you may be transporting munitions or a military vehicle, and one day you might be hauling sensitive office equipment.
Some loads require more visibility than others, and some loads will require you to have satellite tracking.
Every trip is different just like every load is different. One day you might only be going one hundred miles down the road. The next, you may be driving across the country.
You may not even know what kind of equipment you'll need to haul the freight with. You could be given a load that requires a flatbed trailer or a removable gooseneck (RGN) trailer, but you may also get a load that's packed into a dry van.
Either way, you will need two drivers so the military freight can be under constant supervision. That means if one of you is sleeping while the other drives, you can't stop and get out of the truck at a rest area. One driver will always have to be either awake in the driver's seat or standing guard next to the load.
The loads you will be hauling are sensitive. That means you can't tell anyone else what you're hauling — not your family, not your significant other and not other DOD drivers.
4 Tips for Successfully Hauling Military Freight
Driving classified freight for the DOD takes a special kind of truck driver. If you're used to running one load after the other, running DOD freight will be an entirely different mindset. Instead of hopping from one load to the next, you may be slowed down and forced to wait around for your next load.
Safety is always critical as a truck driver, but getting into an accident with a TPS shipment sets off a string of events to ensure the freight is protected.
If you want to move TPS and AA&E freight for the DOD, you'll need to be patient, safety-minded, detail-oriented and responsible.
1. Practice Patience
With traditional team freight, drivers typically have to run constantly to get to their destination on time. For instance, they may be given a load from Baltimore, Maryland across the country to San Diego, California that needs to be delivered within two days. To deliver that load on time, drivers will run through the night. One driver sleeps and the other drives. It's very miles-driven.
Moving TPS freight may be time-sensitive, but it does not usually require drivers to run constantly. You may be waiting for hours — or days — for freight. You could bounce 1,000 miles only to drive 200 miles. It may feel inefficient at times, but the rates are so lucrative you'll still be making more than you did team driving and hauling general freight.
If you're a driver that typically likes the go, go, go lifestyle, transporting TPS freight might not be right for you. The principle that you're only making money if the wheels are rolling does not translate to transporting DOD freight.
At times, you may feel like you don't have a lot of say in what you're doing or hauling, and it can feel like forced dispatch. Oftentimes, the priority of freight trumps flexibility. Your home time requests might not always be met because the freight's urgency takes precedence.

2. Focus on Safety
Patience and safety go hand-in-hand as a DOD driver. You have to have a lot of patience to ensure safety is your top goal. If you are pushing it and put a load in the ditch or are driving in poor road conditions, it's bad for everyone.
When you haul AA&E freight, you will need to have your hazmat endorsement and you'll be required to take extra precautions.
3. Be Detail-Oriented
Attention to detail is very important in this line of work. DOD hauling comes with a lot of extra paperwork. You will have to be meticulous when it comes to your bill of lading (BOL).
Everything should be itemized on the BOL. You should have the exact quantity of what the shipper told you you were going to receive or the exact weight. Showing up without the freight that's listed on the BOL will result in a transportation discrepancy report (TDR) and a lot of questions.
Check and recheck everything. Just like you would do with any load, you'll need to check your loads each time you stop. This is especially important with DOD freight to ensure the freight hasn't been tampered with. You'll have to monitor it closely to ensure no one goes near it and you can only stop in authorized spots.
Trip planning is important for every driver, but it's absolutely critical for a team DOD driver. You need to be precise — from which roads you're driving on to every spot you stop at along the way to your drop-off.
4. Be Responsible
Moving DOD freight is very process-driven. You need to be both independent and strict. You need to take charge and you need to be able to do the job without having your hand held.
It's your job to take responsibility and own the position. You may have to communicate three to four times more than you would when you're hauling general team freight. Your shipper and consignee may have slightly different rules or preferences, and it's your job to know what they are so you can follow them perfectly.
Be specific in every aspect and ask every question so you know every detail. Ask what the facility looks like where you're dropping freight off at, ask what their hours are, ask what side of the property you need to park on and how you need to back in. You may even be required to haul or pack the freight a certain way and you'll need to be precise.
Ask the questions, communicate clearly, follow the rules and you will find success.
How Much Money Do DOD Truck Drivers Make?
Even though team drivers may be driving less than they would when they're driving OTR, they will still be making more.
Each team hauling TPS freight can make between $7,500 and $10,000 each week after expenses.
It is a very lucrative line of work because the freight is so important.
Keep On Trucking!
Driving for the DOD is intense — are you up for the job?
Despite its strict requirements, drivers love hauling DOD freight because they feel like they are part of something bigger. The excitement on troops' faces when they get new equipment is one that you can't understand until you are the one hauling that equipment for them. It is a great honor and privilege.
If you're up for the job, why not find a carrier that will pay you generously to do it?
Now that you know what to expect from a DOD truck driving position, you can take the steps required to work with a carrier that hauls TPS and AA&E.
Anderson Trucking Service (ATS) is a Top-Pay Carrier with great bonuses and pay for team DOD drivers that want to haul TPS freight and serve the troops.