Owner-Operator Paperwork: The Importance of Keeping it Safe and Accessible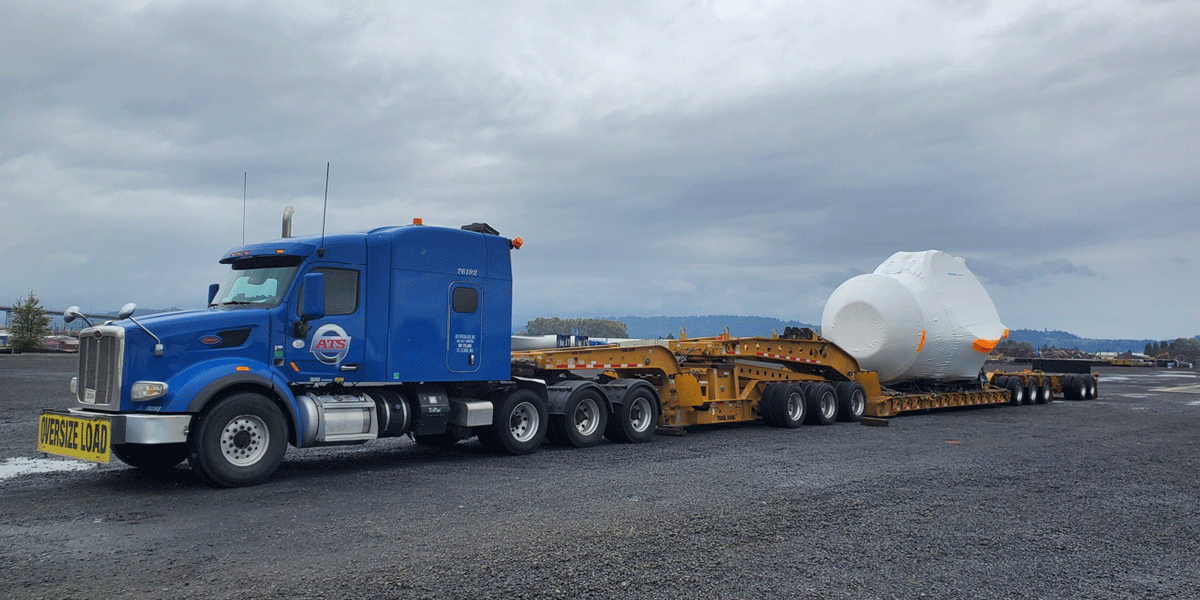 Subscribe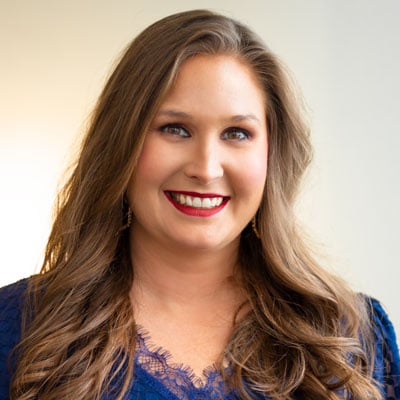 Samantha joined the Anderson Trucking Family in November of 2012 as a specialized driver manager and managed a fleet of mixed company and contractor drivers. In the spring of 2014, she transitioned to the driver administration department and began working in contractor services. While in contractor services, Samantha familiarized herself with all processes, procedures and information in regards to driver contracts, pay and settlements. She is currently the operations support manager and oversees both the contractor services department as well as the driver settlement department and leads both of her teams to ensure our drivers receive the highest level of service required to help navigate their accounts and settlements on a daily basis.
Are you a truck driver about to lease your truck and services on with a trucking company?
If so, there's a lot of information you need on file and a lot of questions you need to be prepared to ask. It's not as easy as 1, 2, 3. There are requirements to meet, documents to file and other details to confirm.
If you fail to have the proper documentation, you can significantly delay the onboarding process with your new carrier or even lose your chance to drive with them.
To avoid any delays in onboarding with a new carrier — time is money after all — it's important as an owner-operator to retain essential truck documents electronically and physically.
As the operations support manager at Anderson Trucking Service (ATS), part of my job is to help drivers like you onboard easily and efficiently with ATS. That's why I've put this article together — to help you understand more about the paperwork you need when leasing to a carrier as an owner-operator.
I'll also discuss why it's crucial to have access to these documents at all times, as it can significantly impact your success and your ability to quickly join a new program.
Truck Driver Paperwork for Owner-Operators
When onboarding with a new carrier, owner-operators often face a delay when it comes to providing the proper paperwork. Each carrier has different paperwork expectations, but ultimately it comes down to proving that you have the right to operate the truck.
These documents are essential for smooth operations and compliance with legal and regulatory requirements. Keep in mind: Owner-operators are federally required to have this paperwork, so whether or not you sign on with a carrier you should have it.
As a true owner-operator or a lease operator, you should maintain the following documents:
The vehicle's title or lease agreement
Bill of sale
The value of the vehicle
Cab card
Schedule 1 2290 Form
I'll explain each one further so you have a better understanding.
The Vehicle's Title
The title shows legal ownership of the truck. When you purchase your truck, you'll get a copy of the title — whether it's a brand-new truck or you've purchased it used from someone else. Make sure you have a copy of the front and back of the title at home and in your truck where it's easily accessible.
Bill of Sale
A bill of sale shows the transfer of ownership from a seller to a buyer. It proves the purchase and sale of a semi-truck.
The bill of sale includes information about the buyer and seller, the date of sale, the price of the sale, details about the truck (like the make, model and vehicle identification number) and a statement of sale agreement.
For the bill of sale to be valid, it must be signed and dated by both parties.
The bill of sale goes hand-in-hand with the vehicle's title — they complement one another. The bill of sale further proves you're the legal owner of the truck.
Lease Agreement
If you haven't purchased your truck and are instead leasing it, you need to provide a record of this. This agreement shows proof that you're allowed to operate the truck.
Value of the Vehicle
To meet insurance requirements, you need to know the value of your truck. You'll get this information when you purchase the truck, but you should also have your truck revalued regularly to make sure it's insured for the proper value.
Cab Card
A cab card lists your truck's registration information, like the year it was registered, its weight and which states it's registered in. Having a cab card is important for permitting reasons.
Schedule 1 Form 2290
The Schedule 1 Form 2290, also known as 2290 or a paid Schedule 1, is a form that shows proof of payment for the federal highway use tax. This is a $550 annual fee (due each August) that must be paid on every truck with a Department of Transportation (DOT) number.

Avoid Paperwork Delays — Keep Physical and Digital Copies
You might be wondering why it's necessary to maintain these documents and keep physical and digital copies.
For starters, most companies want this paperwork before you even come to orientation as an owner-operator. You might not get approved to attend if you don't have these documents.
A lot of drivers rely on other people to send copies of these documents from home, which can be a cumbersome, time-consuming process. If you want to attend orientation as soon as possible, this can pose a significant delay. The people at home might not know where the paperwork is or they might not send the right paperwork.
Having these documents saved digitally and knowing their physical location can streamline the onboarding process and make it more efficient for owner-operators like you looking to join a new program. Additionally, if you're ever pulled over by the DOT or any other authority, they might request these documents for compliance purposes.
Additionally, unexpected situations can occur, such as document loss or damage due to natural disasters or accidents. If you're filing an insurance claim, you'll need to provide proof of ownership or your right to operate the vehicle, and having a digital copy readily available is invaluable.
Without a copy of your title and other similar paperwork, it can delay the claims process. You may even have to reapply for a new title which can take weeks to process. In that time, you may be sitting with a damaged vehicle and not able to move freight.
To avoid this problem, either take pictures of the front and back of each document mentioned above or scan them so you have digital copies saved in some sort of cloud-based software. Keep these digital copies saved in a place that's easily accessible to you.
If you keep physical copies of the documents at home in your truck, consider putting them in a safety deposit box where they're less likely to get lost or damaged.
Paperwork Needed to Onboard at ATS
It's crucial to understand that different carriers may have varying requirements for document submission. Carriers that allow you to run under your own plates might ask for fewer documents.
Other carriers may require more paperwork if they're registering the trucks under the company's International Registration Plan (IRP), DOT number and motor carrier (MC) number. IRP is a method of vehicle registration within a single state.
For example, at ATS, we complete fuel and mileage taxes for our drivers and register them under our IRP, DOT number and MC number. We also pay to plate the trucks. That requires us to gather more paperwork from you.
Not having these documents readily available can lead to delays in the orientation process or hinder your ability to start earning income quickly.
Succeed as an Owner-Operator
The importance of keeping your truck paperwork safe and accessible cannot be overstated. Always ask your recruiter for a list of required documents and ensure you understand what they're asking for.
Keep legible electronic copies of your documents and have a solid backup plan for storing your physical copies, such as a safety deposit box.
Being well-prepared in this aspect can make a significant difference in your success as an owner-operator or independent contractor, allowing you to onboard quickly and avoid unnecessary delays in your trucking career.
If you're going to sign your truck and services on with a trucking company, make sure you ask these seven key questions.