Truck Driver Career Change Options: 8 Non-CDL Jobs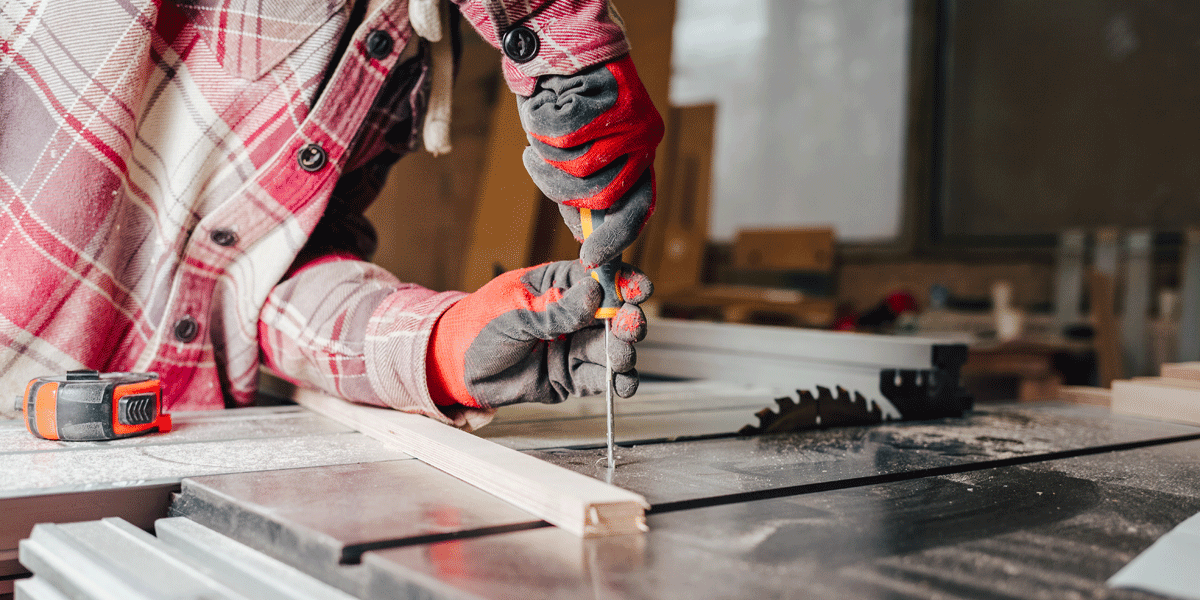 Subscribe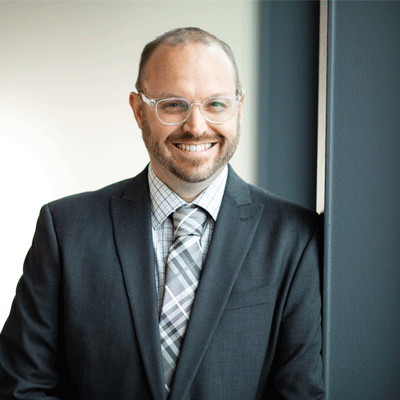 Lars has been in the trucking industry his whole working life. He started working in the shop when he was just 16 years old. Lars spent about 10 years in operations before moving to driver recruiting. He spent five years in recruiting before joining the ATS team as the vice president of driver recruiting. He currently serves as the vice president of van operations. No day is ever the same in the trucking industry and Lars enjoys the challenge that presents.
Are you sick of the trucking industry? Feel like you can't catch a break?
Whether you're frustrated by the current market or driving isn't your passion anymore, you might be looking for a new, non-trucking job.
Yes, Anderson Trucking Service (ATS) is an over-the-road (OTR) trucking company and we're always looking for the best drivers to recruit to our fleet. However, we can't ignore the fact that drivers across the country are looking for other options.
We want you to be happy in your career and we understand trucking may no longer be the best career for you. Here's your chance to discover some other career paths you may want to pursue.
In this article, we'll help you understand what your job options are outside of trucking. The list includes jobs that require little or no additional education outside of a high school diploma. Truck drivers come from diverse backgrounds and education levels; you may decide to go back to school to be an engineer. However, this list is comprised of jobs with similar pay and a similar skillset to trucking.
When you're finished reading, you'll understand some of the most common jobs drivers transition to when they leave the trucking industry, the pros and cons of each job and how much each job pays on average.
8 OTR Truck Driver Career Change Options
If you're looking to make a change — either temporarily or an entire career shift — these are some job options you may decide to pursue.
Homebuilder or carpentry
Highway construction worker
Bus driver
Factory/warehouse worker
Delivery driver
Farm equipment operator
Miner/oil field professional
Trade jobs
Homebuilder or Carpentry
Going into homebuilding or carpentry is a popular choice for truck drivers. This is a good option for drivers who like working with their hands and like seeing a project to completion.
People will always need homes to live in and companies will always need buildings to house their businesses; you can count on steady work. However, depending on where you live, the work might be seasonal. For instance, if you live in the midwest, you'll only work for part of the year. If you live in the south, however, you'd have steady work year-round
This industry is subject to market cycles too, just like trucking. If you're looking to escape that cycle, this might not be the best industry for you to jump into.
Homebuilding is tough on your body, but it might be something you decide to pursue while you take a break from trucking.
Average Yearly Income: $49,369
Highway Construction Worker
We often see drivers come into trucking after they've worked in this industry. You can take a few paths with highway construction. Typically, younger people tend to work on the highway crew. Older individuals tend to work as dump truck drivers. You may decide to work your way up and become an equipment operator. Becoming an equipment operator will give you a nice boost in pay.
Working highway construction may be a seasonal job depending on where you live. In colder states, you'll only be able to do it a few months out of the year. If you live in a state with warm, comfortable temperatures year-round, you can make this a year-round job.
This is perhaps the most difficult job on the list — it's more physically demanding than even homebuilding work. The hours are long and you can work in extreme temperatures.
While being a dump truck driver might not be physically demanding, it can be boring. You might wait hours to unload. As someone who's used to traveling the country, this part of the job can be challenging.
Average Yearly Income: $48,933

Bus Driver
This is a great career path to take if you genuinely love driving but you'd simply like to take a break from OTR driving. If you enjoy being around kids — and can handle their weird smells and dramatics — this could be a good fit for you whether temporary or permanent.
The pay is not as good as it is for an OTR driver and you might have to drive in city traffic. There is some flexibility with being able to work full-time or part-time hours.
Average Yearly Income: $36,879
Factory/Warehouse Worker
Some drivers decide to go into factory or warehouse work because it provides more stable pay than the trucking industry (read: stable pay, not higher pay). You could become a forklift operator in a factory or warehouse if you earn a certification.
We also see a lot of factory workers come into the trucking industry.
As a con, this typically doesn't pay nearly as well as trucking and the work can feel monotonous. Many drivers who transition into this type of work also decide to take on gig work, such as becoming a rideshare driver, to make ends meet.
Average Yearly Income: $32,215
Delivery Driver
To be clear, when we refer to a delivery driver here, we don't mean a less-than-truckload (LTL) driver. We mean a driver who delivers packages for a delivery service like FedEx, UPS or the United States Postal Service.
Being a delivery driver allows you to keep driving if that's something you love. It uses a skill set you already have. Plus, you can work a local route and go home every night.
Transitioning into delivery driving can feel like quite a change of pace. You'll be making a ton of stops all day to deliver packages — in contrast with OTR drivers who may only deliver a few loads per week.
Average Yearly Income: $38,785
Farm Equipment Operator
You may decide to go into farming to become an equipment operator or to haul equipment for the farm. You might drive and control equipment, haul products and take care of basic farmhand work.
The hours may be long and the work hard, but you'll get to go home every night. For drivers who are tired of being away from their families for so long, this can be a good option.
Average Yearly Income: $27,872
Miner or Oil Field Professional
If you want to chase money, you may decide to work in the mines or the oil fields. This doesn't always provide steady pay, however. Money often comes and goes. You can make great money, but it's not necessarily a great long-term career option. For starters, it's difficult on your body, but it also doesn't provide long-term stability.
Drivers that get into one of these fields often struggle to get back into trucking. For instance, if you're a truck driver in the oil fields and then you try to go back to the trucking industry, you may struggle to find a carrier that will hire you. They usually want you to have experience with other trucking carriers.
Average Yearly Income: $47,102

Trade Jobs
Trade jobs require specialized skills that can be earned via vocational school or an apprenticeship. This includes jobs like being a plumber, electrician or diesel mechanic.
It's important to note that if you decide to get into a trade, it's a total career shift because it will require some sort of training on your part. However, these trades are very important and we need these workers, so you'll be paid well.
It isn't uncommon for us to see driver applicants that were electricians in the past. Sometimes they become bored with the work, decide to try trucking and then they eventually decide they want to go back. We also see drivers come into the industry after working as diesel mechanics. When the market gets tough they may go back to mechanic work.
Average Yearly Income: $55,337 (plumber) and $48,850 (electrician) and $46,868 (diesel mechanic).
4 Reasons to Stay in Trucking
Still on the fence about whether or not you want to get out of the trucking industry to try out something else? Let's consider why you may want to stay in the trucking industry.
Reason #1: It's in your blood
Many drivers in the industry started driving because they grew up with a family member in trucking — a grandfather, cousin, parent, etc. Maybe they had a chance to ride with a family member when they were young. Perhaps that experience created a fondness that brought them into the industry as well. There's a lot of pride in trucking.
A lot of drivers are very passionate about what they do — and you should be. You're helping to keep the world running. We see drivers well into their 70s that don't want to stop driving because they love it so much.
Leaving the trucking industry can be difficult. We work with hundreds — literally hundreds — of drivers each year who leave the trucking industry only to come back because they quickly realized how much they missed it.
Before you decide to leave trucking, consider if you're leaving for the right reasons.
Reason #2: It can be hard to get back into trucking
If you leave trucking, it can be difficult to get back into it depending on how long you've been out of the game.
We've seen a ton of seasoned drivers who leave the trucking industry for a few years, try to come back and struggle to get hired. Trucking companies tell them they need to take a training course of some sort in order to start driving again.
As we mentioned above, it's also not uncommon for drivers to struggle to come back to the industry after working as a driver in the oilfields.
Reason #3: Other jobs are more physically demanding
Most of the jobs mentioned on this list are tough, back-breaking work. Now, we aren't saying being a truck driver isn't difficult and that it's not hard to throw tarps and chains — because that's difficult — but it's nothing like standing outside for 15 hours per day on a gravel road doing construction work.
In comparison, trucking isn't nearly as physically demanding. Plus, if you find that hauling flatbed freight and securing loads every day is too tough, you can choose a less physically demanding driving job like moving dry van freight.
Reason #4: Other jobs don't pay as well
Sure, some of the jobs on this list might provide decent pay, but a lot of them simply don't pay as well as trucking. Conversely, they may not provide the same long-term stability that trucking provides.
Because the work is so physically demanding, you may not be able to do it for a couple of decades. Then you either need to retire or figure out another job to try out.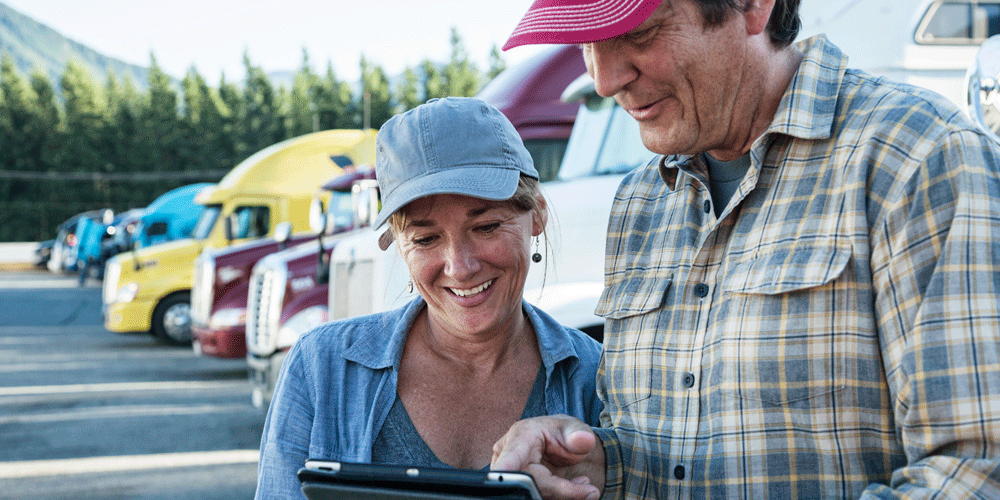 Should You Stay In Trucking?
You may be struggling with the decision of whether or not to leave the trucking industry. You might love the work but you're frustrated by current pay or you're fed up with different aspects of the industry.
Before you make a split-second decision, sit down with your family members or someone close to you. Weigh the pros and cons of staying versus leaving — considering everything from pay to benefits to home time. Decide if you want to leave the trucking industry permanently or if you want to simply try something else for a year or two.
Carefully decide which industry you'd like to transition to — or if there's something else entirely we didn't include on this list.
If you're simply struggling with your trucking business at the moment and need some advice to get back on track, learn more about best practices for hauling freight in a down market.