Understanding Your Truck Driver Independent Contractor Agreement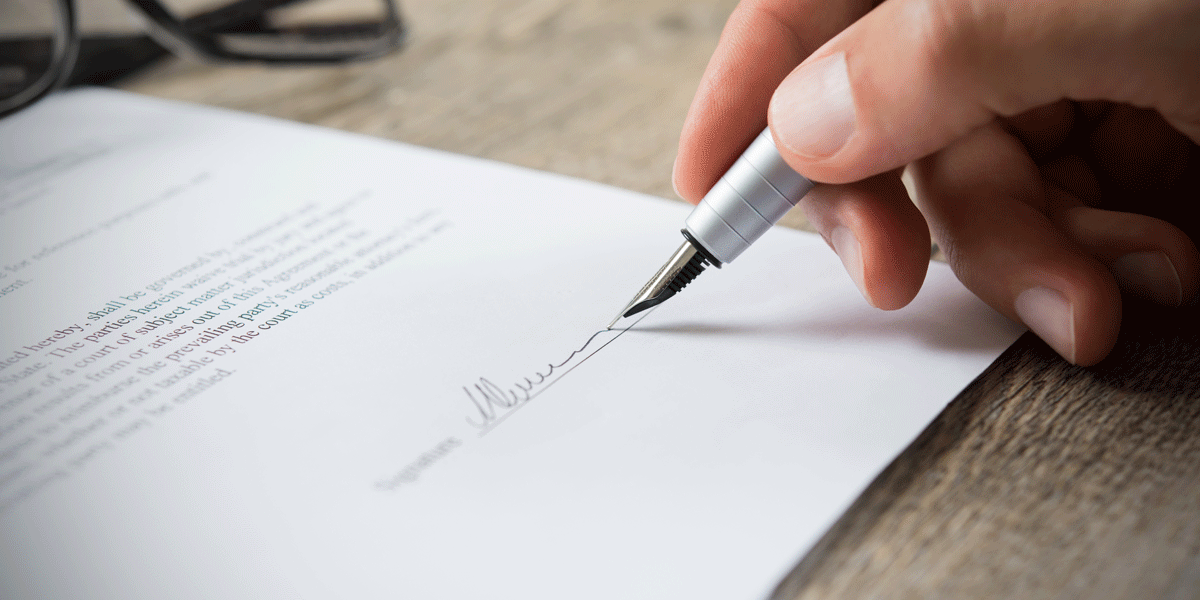 Subscribe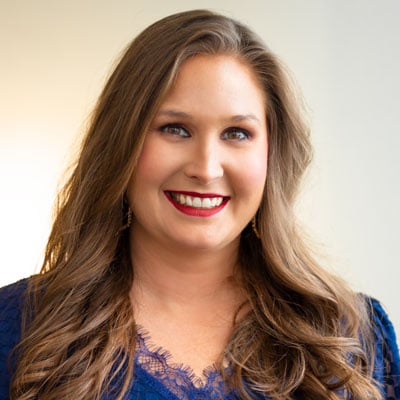 Samantha joined the Anderson Trucking Family in November of 2012 as a specialized driver manager and managed a fleet of mixed company and contractor drivers. In the spring of 2014, she transitioned to the driver administration department and began working in contractor services. While in contractor services, Samantha familiarized herself with all processes, procedures and information in regards to driver contracts, pay and settlements. She is currently the operations support manager and oversees both the contractor services department as well as the driver settlement department and leads both of her teams to ensure our drivers receive the highest level of service required to help navigate their accounts and settlements on a daily basis.
Stop!
Before you sign that contract with a trucking company, read what you're about to sign.
Signing a contract without reading it or without understanding each of its terms and knowing what should and shouldn't be in there is a poor business decision that can lead to expensive consequences for you.
We're in the business of advocating for drivers and helping them succeed — in fact, we've been doing it for 70 years here at Anderson Trucking Service (ATS). That's why we've put together this article. We want you to be able to spot obvious red flags before you sign an independent contractor agreement.
As always, this article is not legal advice. If you're about to sign a contract with a motor carrier, we advise consulting your attorney or a trusted professional.
What's the Purpose of an Independent Contractor Agreement?
The contract you, as the driver, sign with a motor carrier sets forth the nature of the deal between you and the motor carrier. Therefore, it should do a good job of answering the question of who is responsible for doing what and what happens if things go wrong. Everything in the contract should make sense in the context of your business plan and what you're trying to achieve with your business.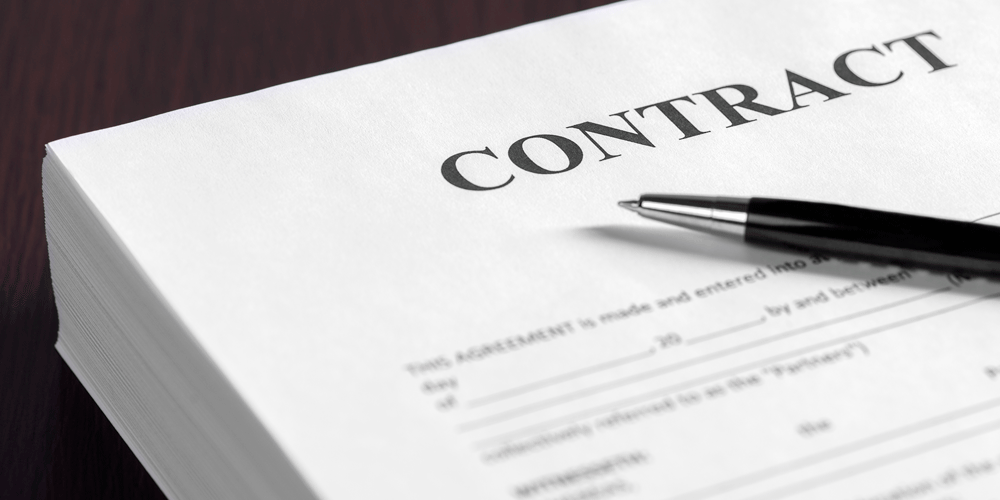 What Has to be in the Contract?
When you sign on with a motor carrier as an independent contractor, you're agreeing to provide equipment and services to that motor carrier in exchange for compensation. Federal rules (codified at 49 C.F.R. § 376.12) lay out a number of items that must be in this contract. Any failure of a motor carrier to meet these basic requirements in the contract is a red flag. That said, the way information is stated could also be a red flag for you.
Below, we'll note some sections you should look out for.
Compensation and Fees
The contract should very clearly state how and when you'll be paid, whether that's a flat rate, percentage or something else entirely. It should never be in question how you'll be compensated for the work you're doing.
Make sure you also understand when you get paid. Is it weekly on Friday? Is it daily? At a minimum, the contract must state that you are paid within 15 days of providing the necessary documents (documents necessary for the carrier to secure payment from the shipper). If the contract terms would allow for you to get paid later than 15 days after you've done the work and turned in the papers, something is wrong.
Expenses
Just as it's important to know how you're going to get paid, the contract should specify who's responsible for certain expenses. This includes fuel, fuel taxes, licenses, accessorials, permits and even overweight violations. Your contract must explicitly lay out these terms.
If this isn't clear in your contract, it's probably not a good idea to sign on with the carrier. You probably don't want to work with a carrier who hides the ball, much less one that doesn't follow the applicable disclosure rules to do so.
Chargeback Items
First of all, while you can be required to provide certain insurance coverages and certain items of equipment (like electronic logging devices and headache racks), you can't be required to buy those items from the carrier itself. The contract needs to make this clear.
But you may want to buy equipment or insurance from the carrier because they can often secure and pass along bulk purchasing discounts. If that's the case, you can agree in the contract to have payments deducted from settlements, but this should be an informed decision.
To help you make these informed decisions, there should be an explanation of exactly how these chargebacks are computed in the contract. For example, if you decide to purchase insurance through the carrier and the fee is regularly deducted from your settlements, the carrier needs to explain how they arrived at that charge.
If these aren't included in your contract or it's unclear, it's a red flag. The company isn't following the rules.
Escrow Funds
It's common for motor carriers to establish and maintain escrow funds (sometimes called reserve accounts) where a portion of settlement funds are set aside on a regular basis to cover repairs and other expenses that may come up from time to time. If there's an escrow or reserve account, the carrier needs to specify how the escrow works and should also explain how interest is accrued quarterly.
Removing Identifiers
The contract should specify which party is responsible for removing identifiers at the end of the contract. Identifiers include things like decals and tags — things that can affiliate you with the carrier.
It doesn't matter if it's you or the carrier removing the identifiers, just as long as the contract makes it clear.
Insurance
The contract should state the motor carrier's responsibility to obtain the insurance necessary to meet its public liability obligations and should also specify who is responsible for providing any other insurance coverages, such as bobtail coverages.
Need Help Reviewing Your Contract?
As a driver, you should request copies of any contracts or lease agreements as far in advance as you can. Take the time to read the contracts — circling and making note of anything you don't understand.
If you see a problem in the contract, you can try to negotiate with the carrier or explain that important sections have been missed and should be added in. Don't be afraid to ask for changes or explanations from the carrier. This is the business plan you're agreeing to and you need to be comfortable signing the contract.
If you need assistance reviewing your contract, you can lean on a trusted attorney for feedback — preferably someone with transportation experience.
If you happen to be a member of the Owner-Operator Independent Drivers Association (OOIDA), they provide business resources you may decide to look into.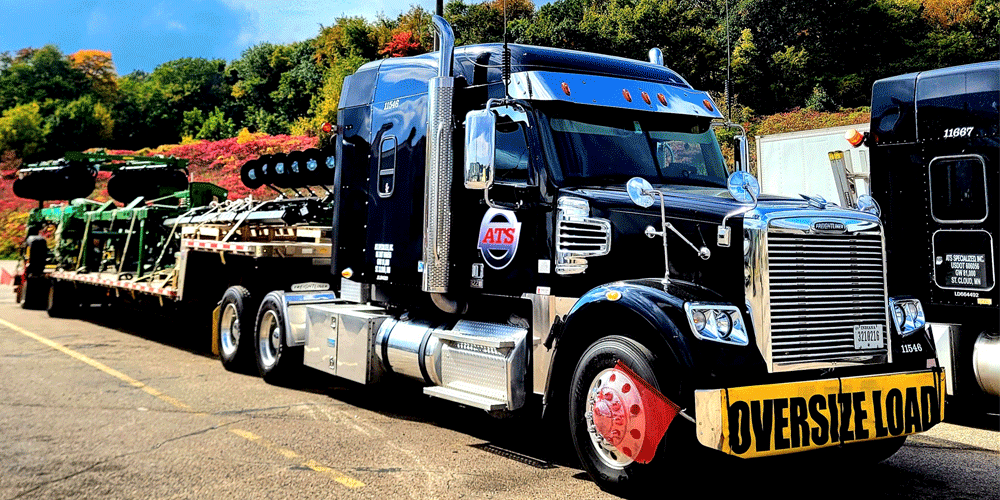 Operate a Successful Trucking Business
Failing to read and understand your contract is not a savvy business move. You'll end up driving blind.
If the contract is unclear or doesn't include obvious sections it should, you can try to negotiate, but it's probably not a good idea to sign on with a carrier that doesn't follow regulations. If they can't get their contracts right, what else could they be falling short on when it comes to compliance?
Don't rely on a motor carrier as a key source of revenue if you don't trust their business practices. You may end up paying for it — literally and figuratively.
Reviewing the contract and advocating for yourself is just one piece of the puzzle and the first step to ensuring you're advocating for your business and running it properly.
You can also make sure your business is running efficiently by following these 10 tips for running a successful trucking business.