Truck Driver Paperwork [and Its Importance]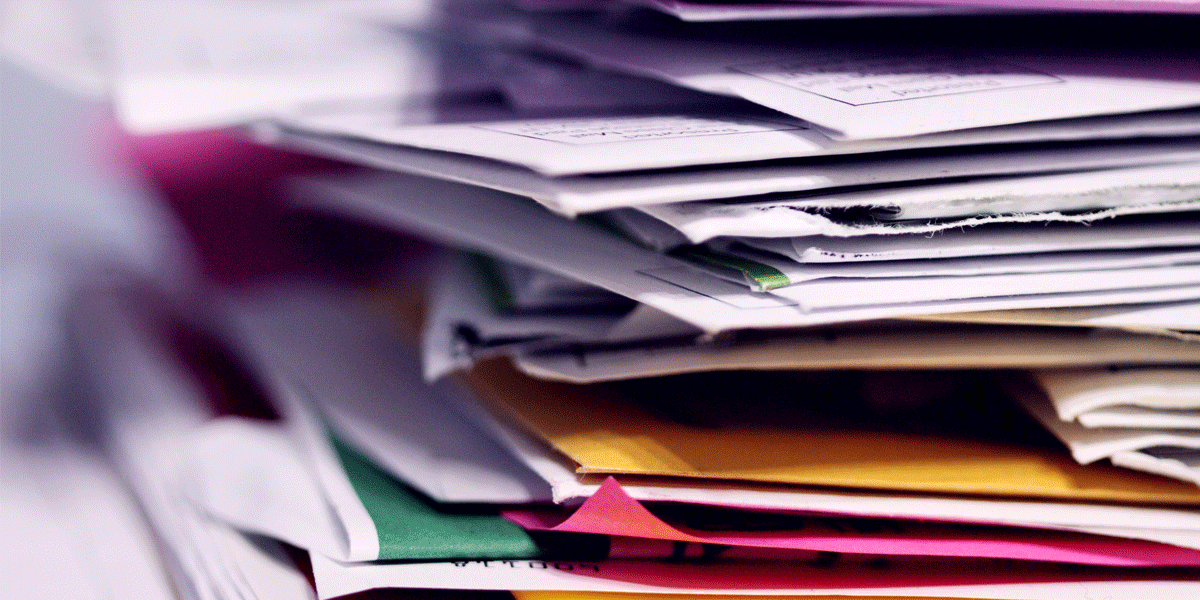 Subscribe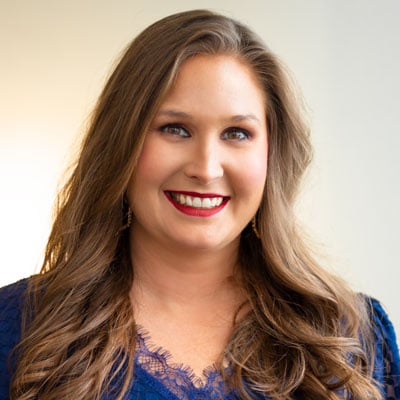 Samantha joined the Anderson Trucking Family in November of 2012 as a specialized driver manager and managed a fleet of mixed company and contractor drivers. In the spring of 2014, she transitioned to the driver administration department and began working in contractor services. While in contractor services, Samantha familiarized herself with all processes, procedures and information in regards to driver contracts, pay and settlements. She is currently the operations support manager and oversees both the contractor services department as well as the driver settlement department and leads both of her teams to ensure our drivers receive the highest level of service required to help navigate their accounts and settlements on a daily basis.
Think being a truck driver is only about hopping in the driver's seat, getting behind the wheel, and enjoying the open road? Think again. There's actually a lot more to driving than, you know, just sitting behind the wheel and dropping off a few loads here and there. It involves a lot of paperwork.
Everyone has to fill out paperwork, from cops to doctors and truck drivers. No one necessarily likes paperwork, but it's one of the most important responsibilities on the road — aside from being safe.
Paperwork determines many things from a driver's perspective, like how and when you get paid and if you're in compliance with the Department of Transportation (DOT). Paperwork also helps keep you on track long-term with your finances and your taxes.
And while things may certainly turn digital in the next decade, for now, we're stuck filling out and keeping this physical paperwork — that can sometimes take up a lot of space.
Since our inception in 1955, we've filed a lot of paperwork here at Anderson Trucking Service (ATS). And while we certainly don't love it, there's a lot of important data to keep track of — data and information you need to keep track of, too. Paperwork provides proof of the work you've done.
Learn about the three primary reasons paperwork is so important to your job as a truck driver and arm yourself with the knowledge you need to succeed and — most importantly — get paid correctly. They include the following:
To get paid
To help you file taxes
To help you maintain compliance
Reason #1: Paperwork Helps You Get Paid
Paperwork provided to you by a shipper proves you've delivered a load (or loads). The paperwork is submitted to your carrier or the company you're hauling for. The paperwork shows that you've accepted the load, you've agreed to be paid a certain amount to haul it and you've delivered the load. The paperwork also helps your carrier or the person paying you determine if there's detention that should be paid at the destination as well.
---
Related: What is detention pay?
To be paid, the paperwork needs to be signed by someone at the facility and dated with your in and out times at the shipper's facility. Proof of delivery should also be documented on the paperwork.
Sometimes you may have more than one bill of lading (BOL) that needs to be signed. Every customer has different requirements; check with your driver manager or dispatcher to ensure you have all the paperwork you need in hand to be signed.
Reason #2: Paperwork Helps You File Taxes
It's important to pay close attention to your finances for tax purposes in any industry, but it's especially important as a truck driver. Keeping receipts and paperwork can help you secure deductions that'll lower your income and the amount you have to pay in come tax time.
You should regularly reconcile your finances (compare your transactions and spending activity with your supporting documentation). Depending on how you file your taxes or what type of driver you are, you may reconcile your finances quarterly or annually.
Regardless of how often you reconcile your finances, keep your documents to make sure you're being paid correctly on your settlement statements throughout the year. You need to hold your carrier accountable just as the carrier holds you accountable. Using your settlement statements, you can make sure your deductions and earnings are in line so when you're ready to file taxes, all your ducks are in a row.
If you're an independent contractor, it's especially helpful to keep financial paperwork, including receipts. It proves you weren't at home during certain points of the year and shows when you were on the road.
When you're on the road — and you can prove it — there's a long list of items you can deduct from your settlements, including laundry, meals, tolls and more. Obviously, paying for laundry and meals out on the road is much more expensive than it is at home.
Let me give you an example. Let's say you live in Minnesota. Because your receipts show you were in Texas (even though you reside in Minnesota), you're allowed to claim these items as work expenses. This allows you to bring your income down to a more manageable level when taxes come due.
As a company driver, keep those documents proving you weren't at home to collect per diem pay. It's illegal to collect per diem while you're at home. It's given to company drivers to help pay for things like meals and laundry when they aren't on the road.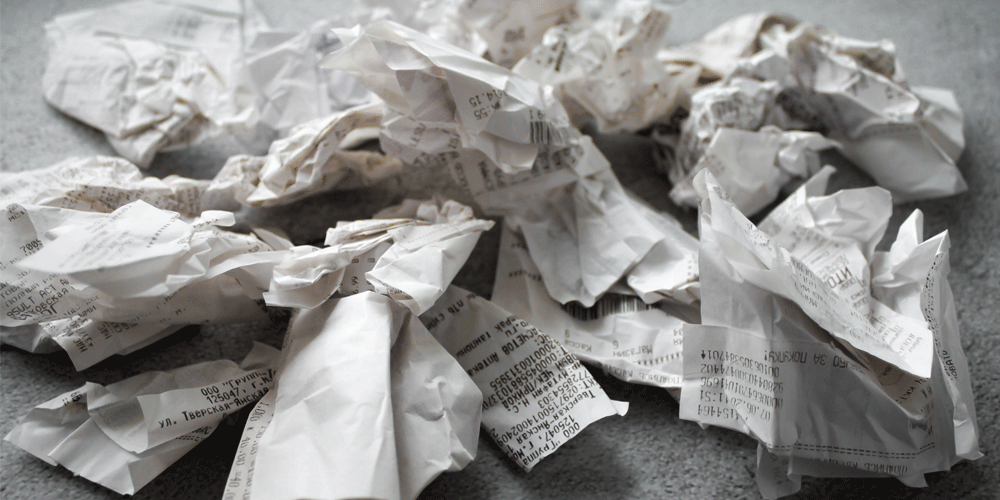 Reason #3: Paperwork Helps You Maintain DOT Compliance
The DOT requires drivers to have shipping papers or a BOL with them at all times when their trailer is loaded. The paperwork explains what the shipment is, where it's coming from and where it's going. Before leaving a shipper after picking up a load, it's crucial to make sure you receive shipping paperwork from them or fill out a BOL yourself.
Failing to have this paperwork with you in your cab is a finable offense. If a roadside inspector pulls you over and asks for your shipping paperwork but you don't have it, they can give you a citation that carries Compliance, Safety and Accountability (CSA) points.
An inspector could make you stop on the side of the road until you get the proper paperwork faxed over to you — which delays both you and your pay. This paperwork is especially important if you're moving hazardous materials. Without the correct paperwork, your truck and trailer could be impounded.
The reason the DOT wants to know what you're hauling is to keep the roads and the public safe. They have every right to open your trailer or remove your tarp to see what you're hauling.
You'll also have miscellaneous paperwork that you need to keep but not necessarily submit, like a permit book from your carrier. It gives you the ability to move around the U.S. when hauling freight across state lines. Again, if you're stopped by the DOT, you need to have the proper permits to legally drive in the state.
Succeed in Trucking
Driving isn't just about the open road—it's about paperwork too. These documents hold the key to proper payment, tax advantages and regulatory compliance. They're the backbone of your financial and legal success. Proof of delivery and billing ensures accurate payment and aids carriers in determining additional compensation like detention pay.
The significance of paperwork extends to regulatory adherence. Meeting paperwork requirements and carrying important paperwork in your cab ensures your DOT compliance.
As the industry evolves, digital solutions might arise, but for now, physical paperwork is dominant. Remember, paperwork is intertwined with every mile you travel. It's not just about driving — it's about keeping yourself organized as well.
Managing paperwork is just one way to succeed as a truck driver. Check out these tips from an ATS driver about how to be successful in the industry.