55 Trucking Industry Terms You Need To Know Before You Hit the Road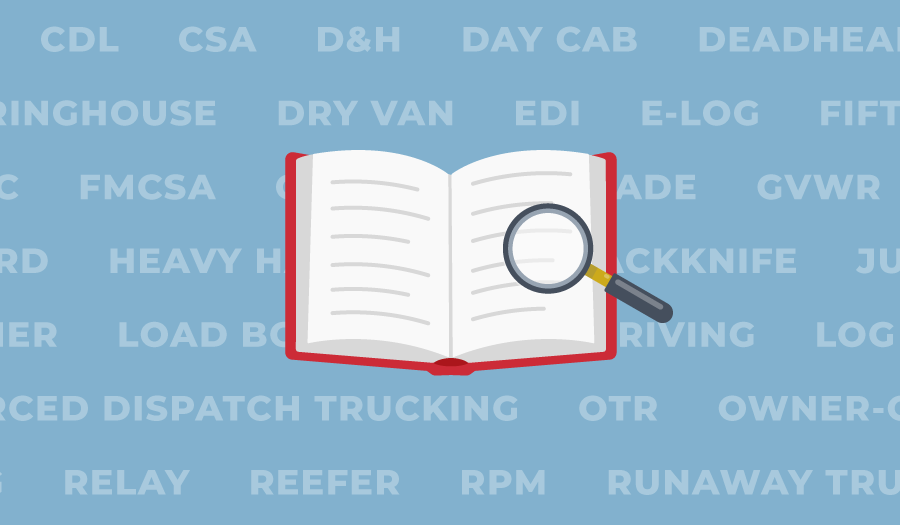 Subscribe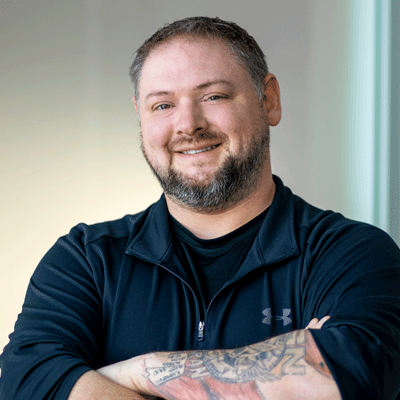 Paul has been in the trucking industry for twelve years. He worked as an over-the-road driver, a local driver and acted as a CDL instructor. He started at ATS as a flatbed specialized driver before moving into a driver consultant role.
What's your 20?
If you're new to trucking, that means, "Where you at?!"
There's a lot more to trucking than just hopping in the cab and going for a leisurely drive. There are government regulations, certifications, different styles of truck driving, parts of a truck and more that you will need to remember to keep up in the trucking world. You can get lost in all the industry jargon used by carriers and drivers.
If you've just finished trucking school or you're a new driver heading to orientation and you need a refresher, this glossary of trucking terms is for you. I worked behind the wheel of a big rig for 11 years, so I'm more than familiar with the trucking jargon used across the country.
I want to make sure you're fully prepared before you start researching trucking carriers and start your new truck driving job, so I've placed these common trucking industry terms in alphabetical order for your convenience. By the time you reach the end of this article, you will have a good understanding of some basic trucking terms.
APU
Auxiliary power unit. An APU provides electricity and heat in sleeper trucks without needing to keep the engine idling. They may be operated via a small diesel engine or batteries. They provide huge diesel savings.
Bobtail
Driving a truck without a trailer attached.
BOL
Bill of lading. Also known as BL or Shipping Papers. A document that is provided to the shipper from the carrier with details about the goods carried, including type, quantity and destination.
CDL
Commercial driver's license. This license is needed to operate a commercial motor vehicle. There are different CDL classes including Class A and Class B. A driver can get endorsements to haul special freight, including H or X (hazardous materials), N (tanker vehicles), and T (doubles and triples). Hauling freight in a standard dry van truck only requires a Class A commercial license.
Common Carrier
A company that can haul any kind of common freight for customers. They are not connected to any single customer.
Contract Carrier
A company that carries freight from only one customer.
CPM
Cents per mile. This calculation is used to determine the freight's cost per mile. You'll often hear it used with rate per mile (RPM).
CSA
Compliance, Safety, Accountability. CSA scores are given to a carrier based on a driver's safety record. Every driver has a report that tracks every driving violation, accident or ticket. Each violation is given a severity weight through CSA. Certain carriers may not hire you if you have too many violations. One speeding violation can play a major impact on your truck driving career.
D&H
Drop and hook. This means the driver will drop the loaded trailer at the customer and pick up an empty trailer to leave with. This alleviates the time it takes to sit in a dock and wait for the truck to be "live" unloaded.
Day Cab
A truck that is designed only for short-haul loads. There is no extra compartment in it for sleeping, unlike a sleeper cab. A day cab is less expensive than a sleeper.
Deadhead
Deadhead refers to miles that have no freight; the truck driver is driving an empty trailer because they've just dropped off their freight and are on their way to pick up freight from a new customer.
DEF
Diesel exhaust fluid. DEF is in a separate reservoir than the fuel tank. To control emissions, it's metered into the engine exhaust stream.
DOT
Department of Transportation. The DOT manages the transport system in the United States. They set specific requirements for CDL truck drivers.
Drug and Alcohol Clearinghouse
A DOT website that tracks drug tests. Failed and refused drug tests are tracked in the system. Drivers with failed or refused drug tests may not be hired by a carrier.
Dry Van
A dry van is a fully enclosed trailer designed to protect cargo from the elements. Swing or roll doors open in the back of the trailer. This is the most common type of freight transportation used in the United States and it's used for loose freight or boxed freight.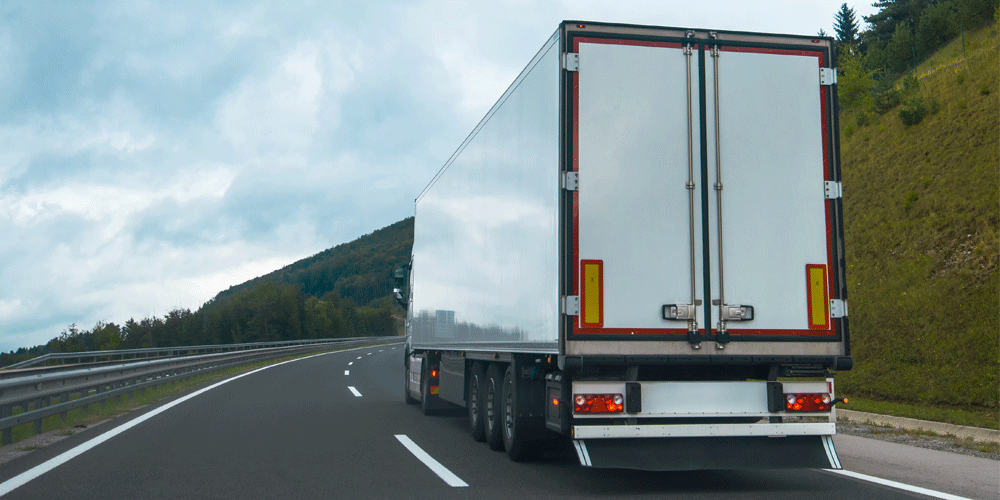 EDI
Electronic Data Interchange. A systematic communicating system that is used to upload shipping documents. Information is exchanged between the shipper and the carrier.
E-Log
Electronic Logging Device. Also called ELD. An electronic system inside all trucks that is used to track Hours of Service (HOS). The log can be accessed inside the truck and by customers 24/7. It is also used for load tracking.
Fifth Wheel
The plate that attaches the truck to the trailer using locking jaws around the kingpin.
Flatbed
Also referred to as a "skateboard." A trailer with no walls that comes in many different sizes. This trailer is designed for "open deck and oversized freight."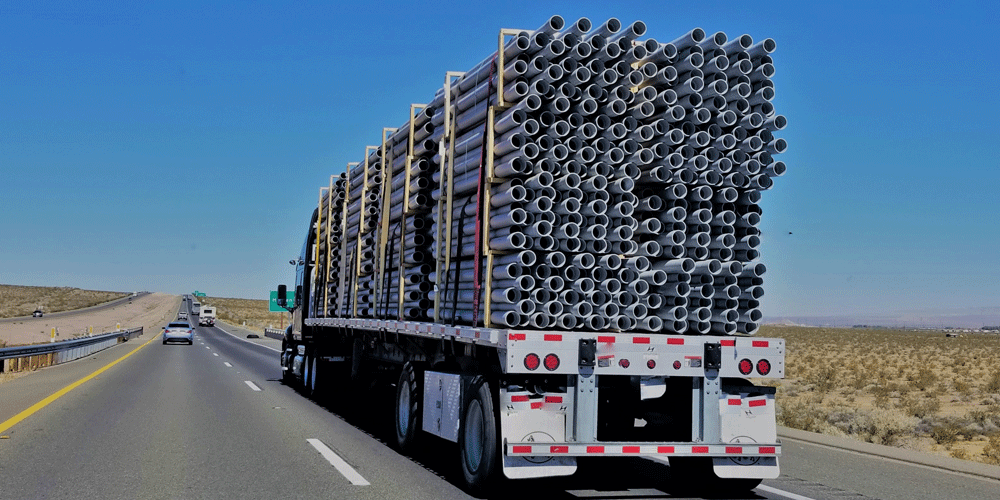 Forced Dispatch
A company driver that is given load assignments; the driver cannot choose them.
FSC
Fuel surcharge. The charge covers fuel costs. This cost is computed by the Department of Energy (DOE).
FMCSA
Federal Motor Carrier Safety Administration. The FMCSA sets regulations that govern safety and commerce for both trucking companies and drivers.
Governor
Also called a speed governor. A computer that limits the top speed of your vehicle. Not all vehicles have a governor, but it is a way to maintain safety standards. There are different styles of governors and they may be tied into a central control box or the engine control module.
Grade
The steepness of a hill or slope. For example, a 6% grade has a specific speed regulation for commercial trucks varied by the amount of weight the truck is hauling. This is regulated by DOT for safety precautions.
GVWR
Gross vehicle weight rating. The total weight of a commercial vehicle including the weight of the truck, trailer and cargo weight. It is illegal to go over the gross vehicle weight rating, even if it's only 100 pounds. You will need additional permits and axles to carry a higher weight.
Hazmat
Hazardous material.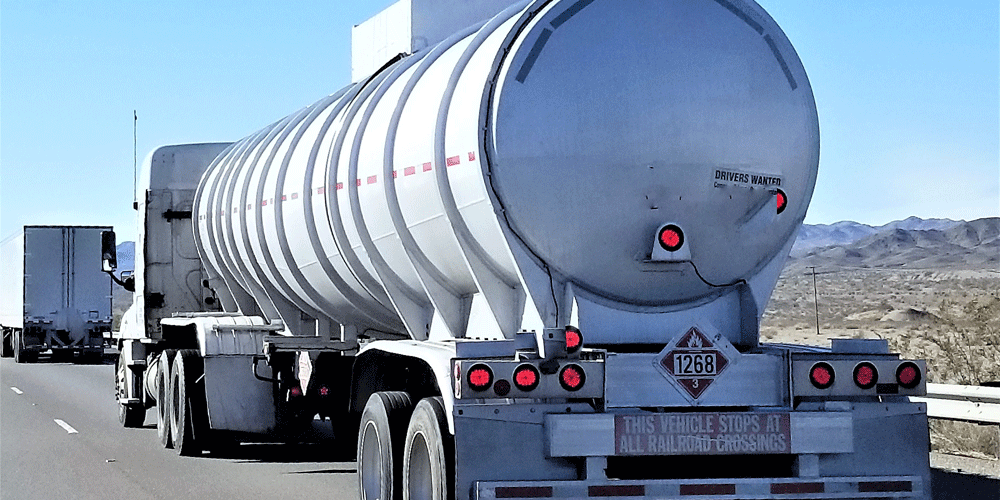 Headache Rack or Headboard
A box mounted to the back of a truck that holds tools like tarps, straps, and so on. It is primarily designed and used for flatbed trucks.
Heavy Haul
A shipment that is larger, wider and heavier than standard legal dimensions. Depending on size, heavy haul freight will generally be "escorted" for safety precautions to the motoring public. Special permits dictated by the state, city or county you're hauling in are required for heavy haul shipments.
HOS
Hours of Services. HOS is federally regulated by DOT and FMCSA and dictates the maximum amount of time a driver can spend on the road during a specific period. It also determines the number of required breaks and rest periods. HOS aims to ensure drivers are awake and alert. A failure to maintain HOS legally can result in a CSA violation.
Jackknife
An extremely dangerous incident where the truck and trailer fold in at the pivot point (fifth-wheel) and the truck and trailer form a 90-degree angle or higher.
Just-in-Time Freight
This is similar to a hot load. The freight needs to be delivered quickly in a specific timeframe and cannot be late.
Kingpin
The kingpin is attached underneath the front of the trailer known as the "skirt" and attaches to the fifth wheel using the locking jaws.
Live Customer
This means the customer location the driver is arriving at will be "live" loading or unloading the trailer instead of doing a drop and hook.
Load board
This is the way operators secure freight. A customer can log into the load board to upload a shipment they need to be hauled somewhere. A trucking company or independent truck driver can subsequently book that load.
Local Driving
Local driving refers to a local route. Drivers are typically home every day or at least every other day and they do not sleep in their truck. Driving is considered local because the driver stays within 150 miles of their home base.
Log book
A log book is a paper record or electronic record kept in an ELD that a truck driver keeps to detail their hours including hours driving and hours in the sleeper.
LOH
Length of haul. This is the distance in miles that a shipment will travel. Depending on the LOH, a shipment may be referred to as short-haul, mid-haul, tweener, long-haul or extended long.
Line haul
A designated route between cities.
LTL
Less than truckload. This is freight that is not a full truckload.
LTL Carriers
Certain companies that specialize in LTL shipping.
Non-Forced Dispatch Trucking
A driver that is not forced to take any loads. They are given load offers and have the choice whether to pick them up or not.
Over-the-road (OTR)
Over-the-road trucking describes long-haul trucking where freight is moved across long distances. Drivers spend weeks on the road at a time, as opposed to local or regional drivers. They typically travel across 15 or more states.
Owner/operator
A driver that owns their truck or leases it. A lease operator is still considered an owner/operator because they are paying for their truck. Mostly referred to as an "independent contractor" or "IC."
Percentages
Percentages refer to percentage pay. It is the percentage of the line-haul cost. The percentage drivers receive for each load varies from carrier to carrier.
PND
Pick-up and delivery.
Regional Driving
Regional driving is defined by each carrier, but refers to a driver who sticks to routes in certain parts of the country—also called regions. They may drive five days per week and sleep in their truck, then go home on the weekends. They typically travel throughout 5-10 states.
Relay
Similar to an actual relay. A driver starts in one location, makes a "relay pit-stop" and a new driver takes the freight to the final destination. Also known commonly as "Re-Power."
Reefer
A temperature-controlled dry van; also called a refrigerated trailer. The trailer is insulated and can haul temperature-controlled food, whether it needs to be frozen or refrigerated.
RPM
Rate per mile.
Runaway Truck Ramps
Also called a truck escape ramp. An emergency escape ramp that allows trucks that are having brake problems to stop safely. The ramp may rely on gravel or sand for additional help in slowing down safely.
Settlement
A breakdown of the driver's payment, similar to a paycheck stub. It shows each driver what loads were hauled, how much was earned and details all expenses and deductions.
Shipper
The company that hires a carrier to haul their goods.
Sleeper
A sleeper cab that is designed for long-haul driving. It has an extra compartment attached behind the cabin that is used for sleeping. Some sleeper cabs even have travel bathrooms installed inside them.
Solo Driver
One driver who completes trips alone.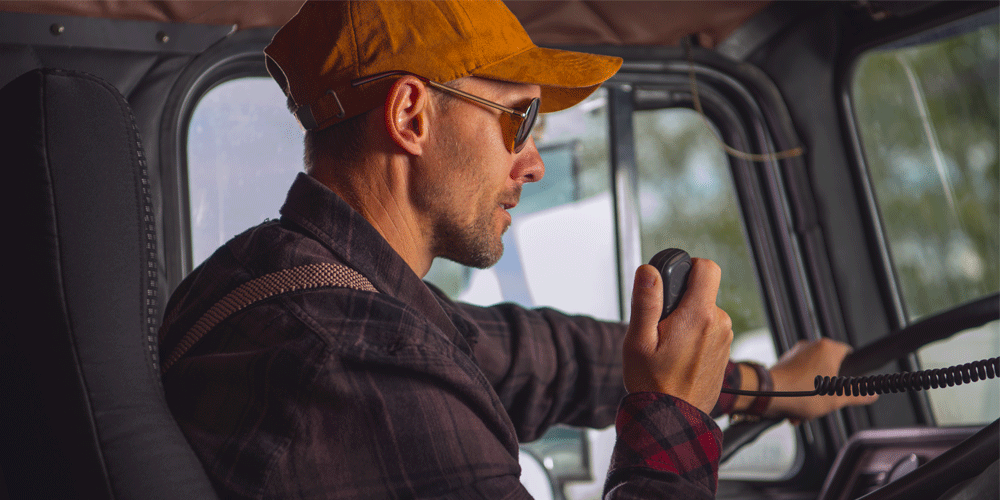 Team Drivers
Two drivers that take turns driving in one truck so they can cover farther distances in a shorter amount of time.
Verifiable Experience
Also referred to as verifiable work history. Work verifications are sent to previous employers to verify work history. A driver needs to be DOT-verified before they can drive.
Weigh Stations
Also known as the scale house. This is a DOT-Regulated building where freight is weighed and safety inspections are held. All active "Oversized" loads must enter ALL open scale houses unless otherwise allowed per the permits for the current load. The old school industry refers to these locations as "chicken coops."
Keep On Trucking!
After reading this guide, you will have a clear understanding of some basic trucking terminology. Remember to bookmark this article as a handy guide during orientation!
If you think OTR trucking is the right fit for you and you're located within one of our hiring areas, take a few minutes to fill out our quick application.