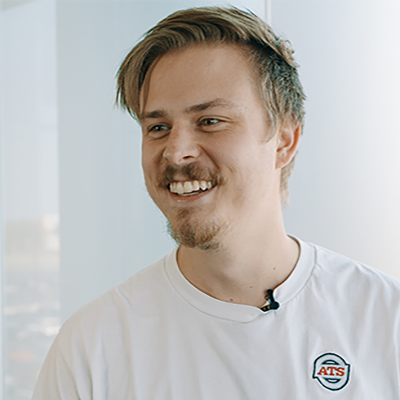 Reid is the pricing analyst supervisor for Anderson Trucking Service. Reid and his team specialize in utilizing data analytics that revolve around transportation costs and future pricing strategies. With the goal of implementing innovative approaches that bring data analytics to the fast-paced transportation industry, Reid's team constantly strives to create lasting, company-wide improvements to provide sound and effective freight pricing to ATS' customers across industries.
Welcome to the September Market Update by Reid, ATS Pricing Analyst Supervisor. In this video, Reid talks the latest market dynamics affecting the trucking industry, providing valuable insights and expert analysis.

Key Highlights:
- Dry Van Market: Discover why the decline is slowing down.
- Flatbed Market Challenges: Learn about the recent 6% rate drop in August.
- Yellow Bankruptcy Impact: Understand how it's affecting trucking capacity and driver layoffs.
- Market Outlook: Explore the prospects for growth in various sectors.
- Supply and Demand: Get the scoop on the changing load to truck ratio.
- Inflation & Interest Rates: Stay informed about economic trends affecting the industry.

Expert Advice: Reid offers actionable tips to navigate the current market conditions:
-Prevent Unnecessary Breakdowns: Ensure your fleet stays operational.
-Increase Miles: Optimize your routes for maximum efficiency.
-Monitor Fuel Efficiency: Learn strategies to save on fuel costs.

Stay ahead in the trucking industry with Reid's expert analysis and actionable advice. Don't miss this essential update!