Why You Shouldn't Job-Hop as a Truck Driver

Subscribe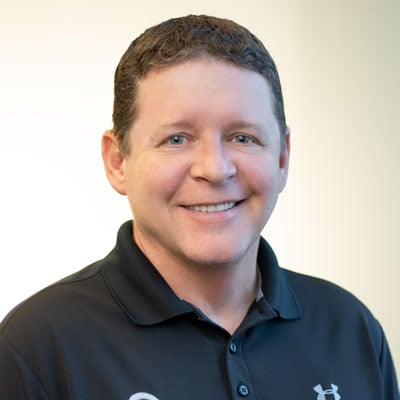 Robbie came to ATS with ten years of transportation experience under his belt. He has worked at ATS for the last seven years as a driver consultant. He prides himself on using his industry knowledge to assist drivers in making the best career decisions for themselves.
Do you find yourself staying at a trucking job for a month or two, quitting and then going to another trucking company right after? Do you repeat this pattern frequently?
If so, you might be a job-hopper.
It's not an uncommon practice for truck drivers.
In fact, depending on the size of the carrier, truck driver turnover rates can range from 25 percent to 120 percent. (That number is determined by dividing the number of individuals hired at a company each year by the number of individuals that quit each year.)
As a recruiter at Anderson Trucking Service (ATS) for more than seven years, I look for specific things when I'm talking to a driver about working at our company. Not only am I talking to drivers about what they want out of their driving career and trying to understand how much they value safety but I'm also trying to learn a little more about driver loyalty. If a driver has hopped from job to job too frequently, it is a red flag for trucking companies looking to hire them.
It boils down to this: Too much job-hopping can cost you a potential career at your top-choice carrier.
By the end of this article, you'll be able to define job-hopping in trucking, understand how much hopping is too much, why carriers are looking for job loyalty and the importance of sticking it out at your current carrier.
What is Job-Hopping in the Trucking Industry?
Job-hopping is the process of jumping quickly from one job to the next by choice, as opposed to staying at one job long-term or being laid off.
It should come as no surprise that job turnover rates are among the highest in the trucking industry. Other fields that see high turnover rates include nursing, customer service, technology, retail, finance and insurance. However, their turnover rates are still significantly lower than the turnover rates in the trucking industry.
For the sake of this article, we have to define job-hopping a little differently in the trucking industry. For other industries, it may be considered job-hopping to leave a job in under two or three years. In the trucking industry, because the turnover rate is so high, job-hopping is defined as spending less than 12 months in the position.
Why Do Truck Drivers Job-Hop?
Drivers job-hop for several reasons, including:
Burnout
Unclear expectations (especially when it comes to pay or home time)
A bad carrier/driver fit
Bad equipment
Mistreatment
It's worth diving into each of these reasons a bit further.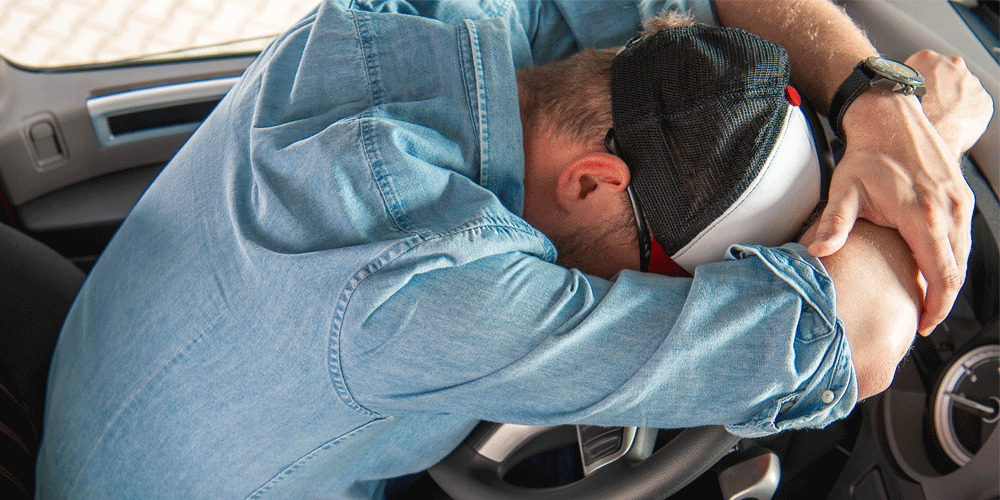 Driver Burnout
Truck drivers aren't immune to burnout. Much like other industries that suffer from high turnover rates, the stress of the job can take its toll on a truck driver. Constantly being on the road can be exhausting. You miss your family and work under stressful conditions. Sometimes you have to wait for hours to offload. Loading and unloading freight is physical, exhausting work. An accident on the road can set you back hours, making you late for a delivery or pickup.
If you're working with a carrier that isn't exactly accommodating or reputable, the effects of burnout can be magnified. You may switch jobs in the hopes of preventing further feelings of burnout.
Unclear Expectations
Typically, a driver that hops from job to job is doing so because they were promised something by a carrier and the carrier didn't come through on that promise. This is seen most often with pay and home time.
Pay is one of the most common reasons a driver job-hops. If you aren't happy about the money you're taking home each week, you will find a new company to pay you what you deserve.
You may go into a job expecting to be home much more frequently than the reality of the job. When that happens, you may switch carriers to either find a company that is as committed to home-time as you are, or a carrier that has freight lanes that keep you closer to home.
A driver may enter orientation with the idea that they will be home every weekend when the reality is that they will be out for 2-3 weeks at a time. Some drivers may be so anxious to land a job with a new recruiter right now that they will tell their recruiter they're fine being out on the road for 3-4 weeks at a time even if that couldn't be further from the truth.
Whether the recruiter was not clear or the driver was not being honest, the result is the same: A driver will not stay with the carrier very long.
This is why it is of critical importance that your expectations are crystal clear and you and your recruiter are reading the same book, same chapter, same page, same line.
A Bad Carrier/Driver Fit
Sometimes your personality simply doesn't match your dispatcher's.
It's like oil and water — you just don't get along. Instead of working through it, you may just decide to leave.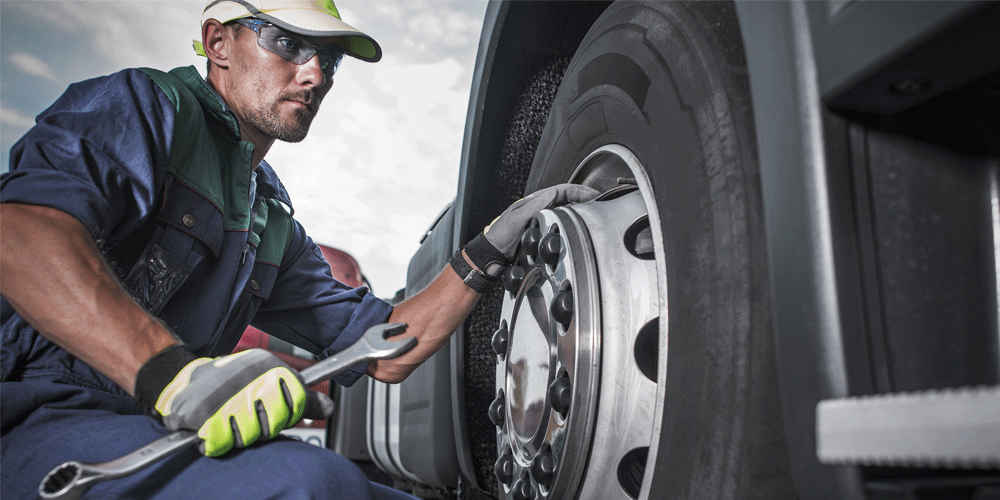 Bad Equipment
This rings true for every driver. If the vehicle you're driving is constantly breaking down, you're going to get a new vehicle. For a non-truck driver, that means buying or leasing a new vehicle. Maybe it's from a different dealership or they try out a new make and model.
For a professional driver dealing with a tractor that is constantly breaking down and significantly impacting their income, they may simply switch carriers. Sure, trucks break down and need to go into the shop now and again. But if it's consistently happening, it can be too much for drivers to handle.
Mistreatment
Unfortunately, most drivers have stories about being mistreated by their carriers. Drivers may be encouraged to engage in unsafe practices to deliver a load on time. Some carriers may even encourage drivers to work outside their Hours of Service (HOS).
Finding a trucking carrier that believes you matter as the driver should be one of your top priorities.
Why is Job-Hopping Bad?
Job-hopping might be a part of the industry, but that doesn't mean all recruiters will be lenient on you. Some companies have specific policies that require recruiters to turn away drivers with too many jobs on their Drive-a-Check report (DAC). It puts the carrier at risk.
Just to give you an example, here at ATS we do not hire drivers that have more than three job changes in the last 12 months or six job changes in the last 36 months. Some companies have stricter standards than this, while others are more lenient.
If a recruiter that is looking into job history finds excessive job-hopping, here are some of the reasons they may choose not to hire you.
You Appear Flighty
If you're constantly switching carriers, a carrier may question your loyalty. You might seem flaky or flighty.
Carriers are looking for drivers they can rely on, and if they're worried about you abandoning your truck at the first sign of a roadblock, they might reject your application.
You Won't Give a Trucking Carrier a Chance
If you're quitting one carrier and switching to another in under six months, you don't give yourself a chance to figure out if it's the right place for you. It's simply not enough time. You're also not giving the trucking carrier a chance.
Remember: Just as you are looking to prove yourself as a driver, the carrier is looking to prove that they're a good fit for you and that they can help you meet your career goals.
It Puts the Carrier at Risk
Hiring drivers that are notorious for job-hopping can lower a carrier's reputation. Not only will it increase a carrier's turnover rates, but unhappy drivers will have the opportunity to talk to drivers at every truck stop and tell them how awful their carrier is.
Having a team of drivers in it for the long haul is ideal for a carrier because it improves the quality of service they can offer their customers.
You'll Lose Money
Frequently changing jobs can become a financial burden. Putting in a two weeks' notice and traveling to a new place for driver orientation isn't just exhausting for you, it's draining for your wallet. You may experience weeks without pay on top of travel expenses to orientation.
Is There a Good Reason to Job-Hop?
There are several cases in which you have no other chance but to leave your carrier. If a carrier asks you to do anything illegal, you should not be expected to stay with them. Your CDL is your livelihood. You should not risk your CDL to haul freight for a carrier in unsafe conditions, whether it is unsafe because of the weather, the load isn't secured or the roads are not safe.
Similarly, if your recruiter lies to you about the job, you shouldn't feel obligated to stay. For instance, if you were promised a position in vans where you get to go home weekly but you get to orientation and they tell you you'll be an over-the-road (OTR) flatbed driver, it's probably time to get out of there.
Medical and family emergencies are more than adequate reasons to quit a new trucking carrier. Your carrier should understand that your health and your family are of the utmost importance. If you are able, take advantage of Family Medical Leave (FML).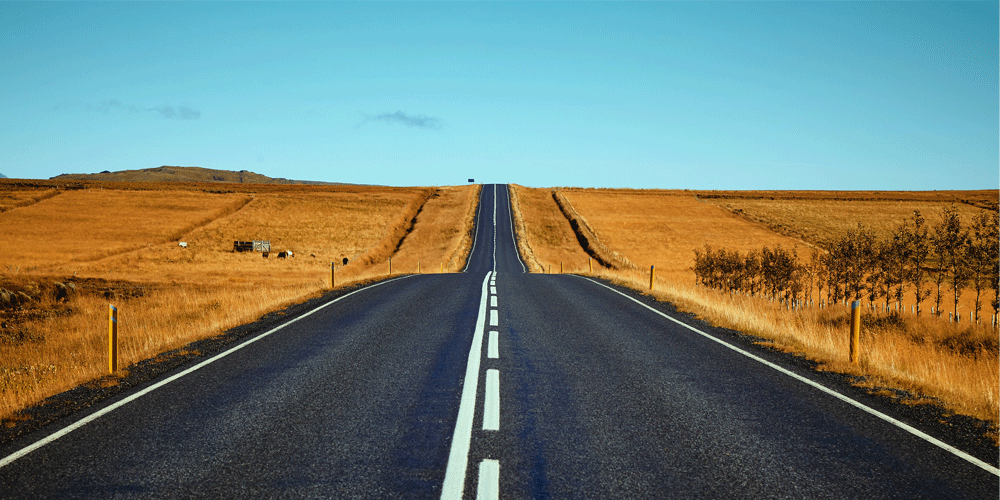 Tips to Avoid Job-Hopping
My best advice: Give yourself a timeline. Barring any medical or family emergencies, try to give the company at least six months if you can.
If you're considering leaving your carrier because of pay, I encourage you to look at your income as a monthly average instead of looking at it weekly. You may make $2,000 one week and $1,000 the next.
If your knee-jerk reaction is to leave after having one bad week, look at your monthly income goal instead. If you're consistently not meeting your monthly income goal, then it's probably time to reconsider carriers.
If you need more home time, see if you can make a change. Situations and lives change. You might have been an OTR driver for years but have decided to start a family and you want to be home more now.
Talk to your carrier and see if you have options to make a change. Instead of switching carriers, pursue internal options first.
Take Your Time Finding a New Carrier
You may be at the point with your carrier where you feel like you can't avoid hopping to a new job. If that's the case, be sure you spend adequate time researching carriers to find a strong match for you.
At ATS, we have a list of considerations you should keep in mind when you're searching for a new carrier.
Look at carrier reviews and talk to other drivers for input. When you talk to recruiters, be honest about your expectations, too. Your primary focus should be finding a carrier that shares your values.