8 Best Trucking Companies to Lease a Semi-Truck with in 2022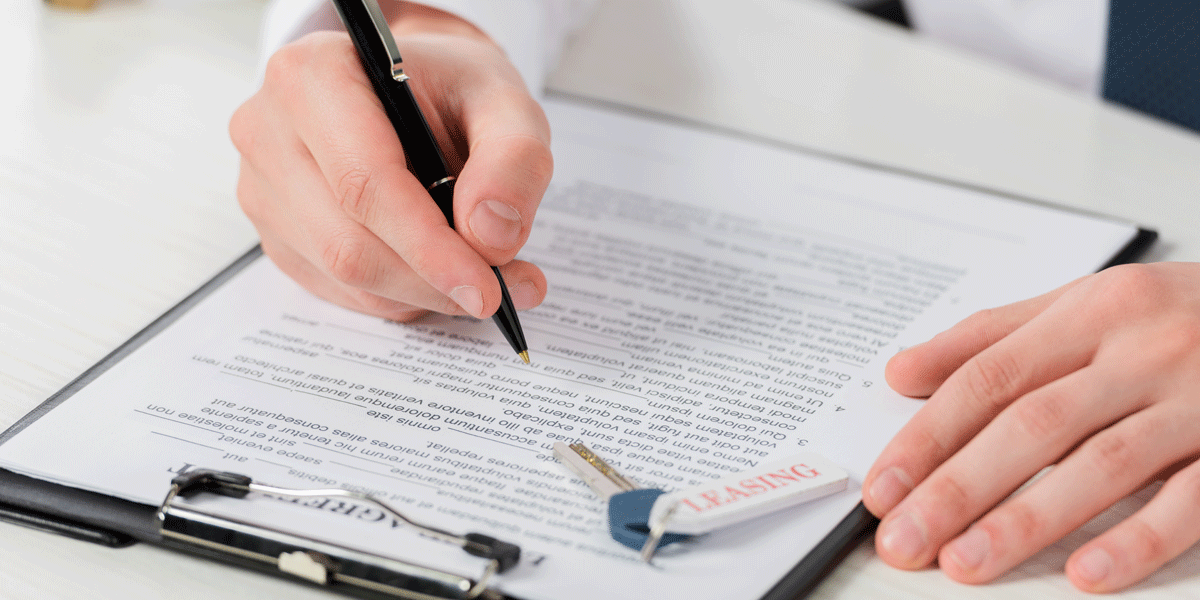 Subscribe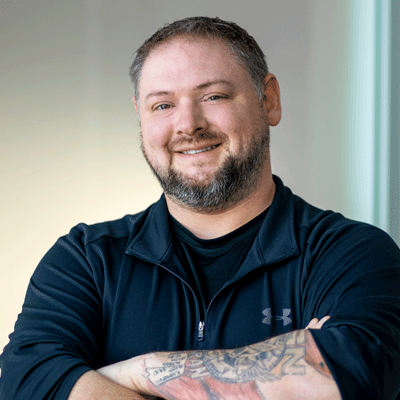 Paul has been in the trucking industry for twelve years. He worked as an over-the-road driver, a local driver and acted as a CDL instructor. He started at ATS as a flatbed specialized driver before moving into a driver consultant role.
Have you ever leased a semi-truck before? Getting into a lease purchase agreement with a trucking carrier can be an overwhelming process.
Unlike with a company driver position, you are responsible for your truck payments, maintenance costs, insurance costs and sometimes other fees the carrier doesn't take care of like permits and trailer rentals.
On the other side of the coin, you may be unhappy with your current carrier's lease purchase program, or your lease is almost up and you're ready for a switch.
Whether you're looking to get into a lease for the first time or you need to make a change, you'll have to spend some time looking at carriers and their offerings to find your best match. Failing to do so can lead you down an unhappy road and stuck in an agreement that doesn't meet your financial or career goals.
While we at Anderson Trucking Service (ATS) pride ourselves on our one-year lease program (the only one in the industry) with no money down and no credit checks, we understand that we might not be the best fit for every driver and you may not be in our hiring area. When customers ask us about some of the other trucking carriers we'd recommend you lease with, we give them this list.
Before I was a driver consultant with ATS, I was a truck driver for ten years. I've spent a lot of time in your shoes trying to find the best company to suit my needs and goals, which includes a great wage, career advancement opportunities and ample home time to take care of my family.
The companies on this list were chosen because they offer great lease programs with great pay and other benefits, including well-maintained equipment, no money or little money down and no credit check.
When you finish reading this article, you'll know who to call next to discuss your leasing options.
The Best Trucking Carriers to Lease with in 2022 Include:
Schneider
Founded: 1935
Headquarters: Green Bay, Wisconsin
Insight: Schneider offers low-to-no money down lease options through SFI Trucks and Financing. They have a wide selection of new and used trucks that are well-maintained and have above-industry-standard warranties.
Their lease program is very flexible, offering zero-money-down options, credit score flexibility and deferred truck payment options.
Schneider provides support and resources during the lease as well. This includes flexible payment options, maintenance accounts and business consulting services.

Stageline Express
Founded: 2002
Headquarters: Coopersville, Michigan
Insight: Stageline Express offers a lease purchase program with zero percent down, They have terms from 24 months and up to 60 months. They offer lumper reimbursement (paid unloading and offloading), 100 percent no-touch freight, paid reefer fuel, fuel surcharge on all miles and all miles paid.
Stageline also offers numerous benefits to lease drivers, like medical and dental insurance — something that is rarely offered to lease drivers in the industry. They also pay for liability and cargo insurance, state permits, tolls and trailer rental fees.
Nova Lines
Founded: 2012
Headquarters: River Grove, Illinois
Insight: Nova Lines offers no-frills contracts and lease agreements that will help you get into a truck and out on the road quickly.
Their pay is competitive and they offer newer equipment. They have a path to ownership program. With Nova Lines, you will not have a balloon payment at the end of your lease.
A balloon payment is a large payment due at the end of the loan. This payment is designed to help keep monthly payments lower. Once the lease term is complete, you can either pay the balloon payment in full or refinance. Not having a balloon payment (or a very minimal one) is a huge benefit for drivers.

R.E. Garrison Trucking
Founded: 1958
Headquarters: Vinemont, Alabama
Insight: R.E. Garrison Trucking offers lease drivers 2018 current model Freightliners with weekly truck payments as low as $600. Trucks have great amenities, including an inverter, an auxiliary power unit (APU) and a refrigerator.
Not only do drivers receive a $5,000 sign-on bonus, but they can also expect to receive 72 percent of the line haul.
Roehl Transport
Founded: 1962
Headquarters: Marshfield, Wisconsin
Insight: Roehl Transport is a well-established company with terminals across the country and a variety of driving options, including local and regional routes or dedicated driving positions.
They offer lease drivers reliable, well-maintained equipment with truck leases as low as $525 per week and they pay their drivers well.
They also have an Earned Down Payment Program for experienced truck drivers to move into ownership without needing cash out-of-pocket. If you join as a company driver, prove you can do a good job and complete the owner-operator coursework, you can transition to an available truck using your earned down payment after 90 days.
Barlow
Founded: 1993
Headquarters: Faucett, Missouri
Insight: Barlow's lease program doesn't require a down payment or a credit check. They have lease programs from 18 months to 54 months with weekly payments as low as $750. Plates, permits and insurances are provided. They have newer and older trucks in their fleet, ranging from the years 2018-2022. Trucks come equipped with amenities like an inverter and an APU.
Barlow also offers a comprehensive maintenance program. Parts and labor for standard maintenance are covered, as well as repairs not covered under warranty.
Dart
Founded: 1934
Headquarters: Eagan, Minnesota
Insight: At Dart, top earners can make more than $200,000 per year with the choice between percentage pay or mileage pay. Their pay packages make them one of the best in the industry and they offer leases with no money down. They also provide great fuel discounts and fuel surcharges.
Truck payments are as low as $437 and lease drivers can choose between different makes and models of trucks ranging in years from 2017-2022.

Roadrunner Freight
Founded: 2005
Headquarters: Downers Grove, Illinois
Insight: Roadrunner Freight offers lease drivers zero money down and zero payments for 60 days. They have a variety of equipment options to fit your budget, including older trucks and brand-new trucks. Weekly payments are as low as $715 and top-performing lease drivers can earn $259,000 annually.
Roadrunner offers stable rates with consistent freight and drivers are paid by practical miles. There are maintenance and fuel discounts and discounted health and medical plans available.
4 Tips for Choosing the Best Lease Purchase Program
Choosing to lease a truck with a trucking carrier is a serious decision that you should not take lightly. Before you make a decision, consider these four tips.
Have a very clear understanding of your financial obligations, including weekly fixed expenses, maintenance expectations and pay expectations. Find out whether it's a walkaway lease (you can leave in the middle of the lease with little to no penalty) or if you are obligated to complete the lease.



Read the contract line by line,

front to back. If you don't understand something in the agreement, ask. You should understand everything you are signing up for.



Pay careful attention to your pay.

For instance, some companies may pay you a high percentage of the load, but you'll be responsible for paying for other fees, like trailer rentals, permits and more. Look at the operating agreement and cost breakdown closely. The high pay may not make up for those extra costs.

Be sure you understand how much you can expect to take home each week. You may want to ask your recruiter whether or not the company works with a broker. Brokers can cut your freight rates down, which means you may not make as much money.


Have a good chunk of money set aside (or access to credit) before you get into a new lease. That way, if you have an unexpected repair, you are covered. Leasing with a larger company can also provide you financial stability should you be hit with an especially expensive repair.

Ask your recruiter if the company can back you up with a promissory note. If they do, it means they will pay for the maintenance charges you cannot cover. Then, you will set up a plan with them to have a set amount taken out of each check to pay the money back.
Choose the Best Trucking Company and Lease Purchase Program
Now that you're familiar with some of the best lease purchase programs and the trucking companies that offer them, you can start narrowing down your search. Do you live in their hiring areas? Who has the equipment you're looking for? Who provides the pay you need to maintain your lifestyle?
While I know that I'm biased, I truly believe ATS has one of the best leasing programs in the industry right now. There's no money down, no credit check, no fixed expenses for two weeks and a sizable sign-on bonus. We have a well-maintained fleet with different makes and models to choose from.
We not only pay our drivers well, but we also cover the cost of plates, permits and trailer rental. To learn more about our industry-exclusive, one-year lease program, fill out an application and one of our driving consultants will call you within 24 business hours.