Flatbed Driver | Heavy Haul Driver
The Best Trucking Companies to Help You Become a Heavy Haul Truck Driver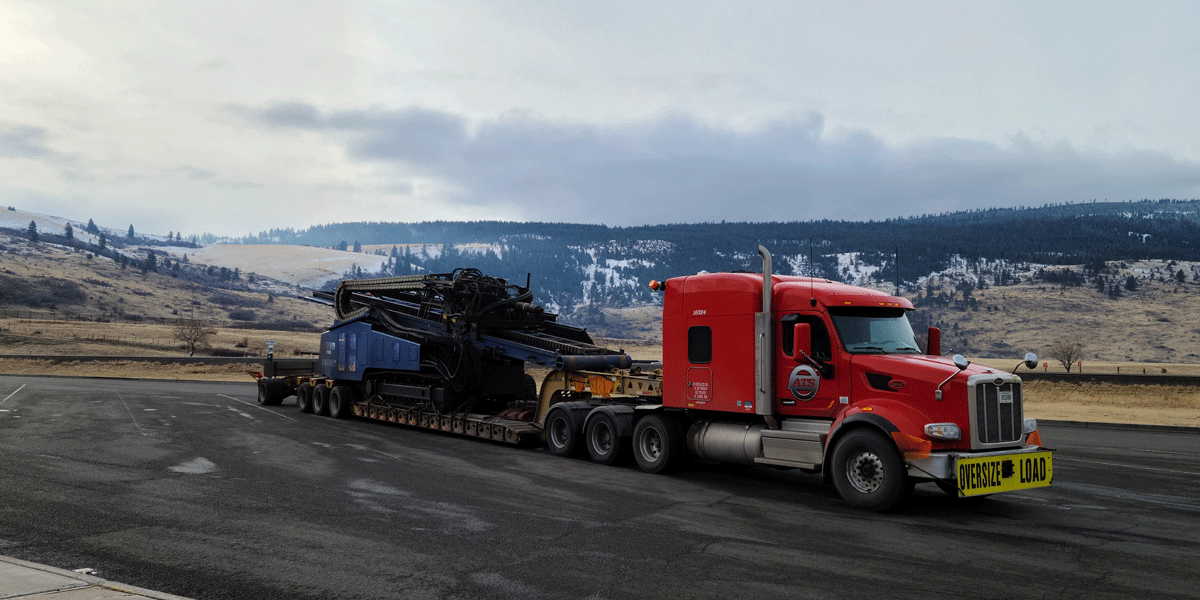 Subscribe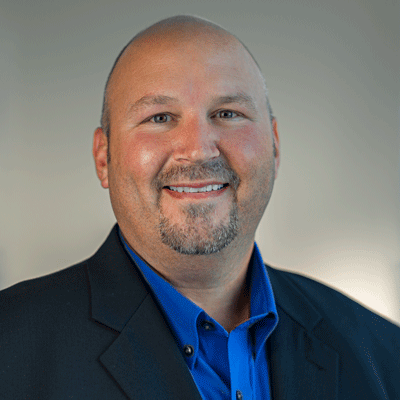 Mark has been with ATS for 20 years. He started at ATS as an intern in college. He has served in multiple roles, from typing orders and interning in logistics to acting as a regional carrier representative. He now serves as the director of heavy haul operations.
Do you take pride in the loads you haul? Do you see huge trucks going down the road with wind turbines and think, "Hey, I want to do that!"?
If you have the dedication and the safety score to prove it and the experience hauling oversized loads, maybe heavy haul is the next step you'd like to take. But the thing about heavy haul is that it's not just something that you decide you want to do and jump into overnight. It's a marathon, not a sprint.
It takes a lot of hard work and precision to get there, and hopping from trucking company to trucking company is certainly not the best way to get you there. You need to work with a company you can grow with.
But how do you find the right company that's going to help you get from Point A to Point B? How do you know when a company is actually dedicated to helping you advance your career and when they have the freight to keep you moving?
That's why I've put together a list of the seven trucking companies that will help you safely advance your skills so that you can move impressive heavy haul loads.
As the director of heavy haul operations at Anderson Trucking Service (ATS), I work with drivers like you every day who are constantly honing their skills and safely increasing the size of the freight they haul.
While I believe that ATS has a great heavy haul division and our program is designed for drivers to safely increase the size and weight of the freight they're hauling, I recognize that as a driver, you want options. And while one company may be perfect for you, it might not be perfect for another driver.
In this article, you'll learn:
How ATS defines "best" as it relates to advancing into heavy haul
A list of the best trucking companies that will help you safely advance into the heavy haul division
When you finish reading, you'll know which companies to start researching further to jumpstart your heavy haul career.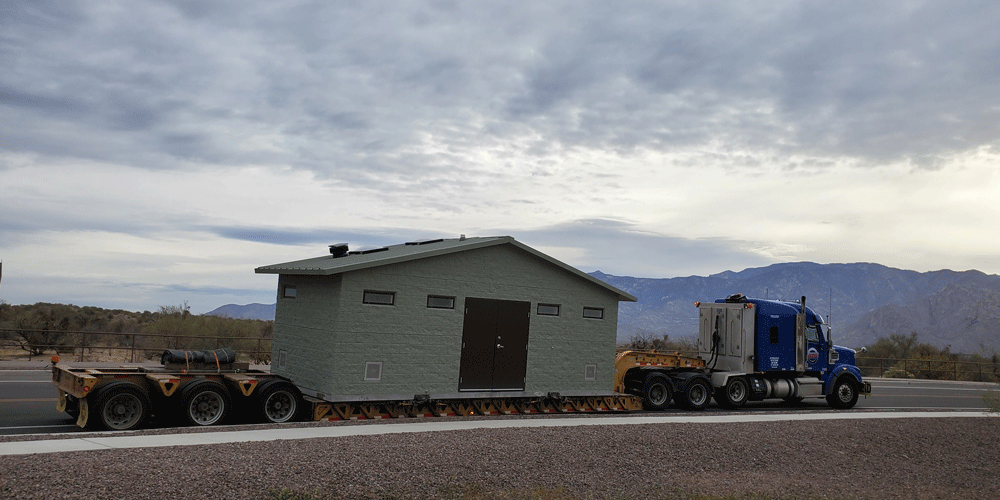 What Does "Best" Trucking Company Mean?
Before I get into the list of the best companies to help advance your career into heavy haul, it's important that you first understand what I mean by "best."
Heavy haul driving can be dangerous, so it requires meticulous driving. The first step to moving heavy haul loads is to start moving flatbed loads. Slowly, freight size increases. If a driver can't safely haul their freight every step of the way, they can't continue to increase the size of the freight they're hauling.
It's a company's responsibility to give training at various points in the journey to help drivers succeed — from operations to the safety team. This support is what helps drivers succeed.
The best companies are the ones that support drivers and encourage safety every step of the way. They give drivers who are ready to advance to the next challenge a chance, but they also practice good judgment. They don't advance every driver that asks to advance; they strategically advance drivers when the drivers are ready.
As a driver looking to advance into heavy haul, look for the companies that will help you work up from a van driver with minimal securement experience all the way to flatbeds, to over-dimensional specialized loads, to heavy haul loads.
The best companies are the ones that have the trailers to accommodate heavy haul loads. They also have consistent heavy haul freight to keep drivers running. If a company claims to be a heavy haul company but they only have one or two 13-axle trailers and a rare heavy haul load here and there, they won't be on this list.
The 7 Best Trucking Companies to Help You Advance Into Heavy Haul Trucking
These seven companies are the best companies for drivers who are looking to safely advance into heavy haul trucking.
Landstar
Keen Transport
Lone Star Transportation
Daily Express Inc.
Bennett Motor Express
Buchanan Hauling & Rigging
Southern Tier Express (STX)
Landstar
Founded: 1968
Headquarters: Jacksonville, Florid
Insight: Landstar is a safety-first transportation provider. They're one of the largest heavy haul, specialized and platform carriers in the U.S. They specialize in over-dimensional and heavy haul freight and they have a diverse array of trailer equipment.
Drivers are advanced by the operations department utilizing a tiered system that is based on experience and performance. Drivers go through hands-on securement training and longer combination vehicle training
Landstar relies on a network of independent contractors and lease owner-operators. They have strict hiring standards and they have safety orientation and ongoing training opportunities.
Keen Transport
Founded: 1968
Headquarters: Carlisle, Pennsylvania
Insight: Keen Transport is a national provider of heavy haul transportation. They serve the construction, mining and agricultural equipment markets. As part of the Wallenius Wilhelmsen Group, they have ocean and land-based services for the heavy haul equipment market.
They'll train drivers who don't have heavy haul experience so they can grow with them. A specific system is used to help drivers advance to haul larger freight.
Keen's focus on safety makes them one of the safest fleets on the road.
Lone Star Transportation
Founded: 1988
Headquarters: Fort Worth, Texas
Insight: Lone Star Transportation is a truckload transportation and logistics company with a large, diverse fleet.
They have career advancement program levels. As you move up the levels and advance your driving career, you make more money. You'll move up to hauling larger, more specialized loads as you continue to gain flatbed experience. They have a variety of trailers, including step decks, double drops, removable goosenecks and stretch trailers as well as multi-axle equipment.

Daily Express Inc.
Founded: 1931
Headquarters: Carlisle, Pennsylvania
Insight: Daily Express is a nationwide specialized and heavy haul trucking company. They're a leading carrier in several industries, including construction and agricultural equipment and wind energy. They haul anything from tractors and dozers to wind turbines.
Every load at Daily presents a new challenge, and each load offers you an opportunity to advance your skills and abilities so that you can haul larger heavier loads. Your wages will increase as you advance.
Bennett Motor Express
Founded: 1974
Headquarters: McDonough, Georgia
Insight: Bennett Motor Express is ranked among the top specialized carriers and they focus on family, freight and freedom.
They seek out owner-operators who specialize in heavy haul, but they hire in several divisions, including flatbed and step deck. They have a fleet of specialized trailers and have consistent over-dimensional and super loads.
They have an "H-Rating" system to advance general freight owner-operators to the heavy haul division. The ratings are based on commodity dimensions and drivers progress to increased ratings with larger dimensions the more experienced they are.
Buchanan Hauling & Rigging
Founded: 1996
Headquarters: Fort Wayne, Indiana
Insight: Buchanan Hauling and Rigging has driving opportunities for dry van drivers, flatbed drivers and heavy haul drivers. They have a wide variety of specialized trailers with the average age of their fleet being less than 24 months.
The asset-based trucking company aims to set "the standard for safety one mile at a time" and allows drivers to safely advance.
Southern Tier Express
Founded: 1987
Headquarters: Andover, New York
Insight: Southern Tier Express is a superload specialist. They transport overweight, over-dimensional, off-road and superload freight. They have a wide array of specialized trailers to allow drivers to take on a variety of projects.
Southern Tier Express hauls wind energy components, bridge beams and more.

Which Company Will You Choose?
Now that you have a good understanding of some of the top trucking companies that will help you advance into heavy haul, it's important you do further research into each company so that you choose the one that's best suited to you.
At ATS, you will move through our class system. As you advance your trucking career, you'll not only move larger and larger freight, you'll earn more money. We offer the opportunity for major advancement with safety as a top priority every step of the way. Training and ongoing education are provided as you progress to a top hauler.
We are also proud of our low turnover rate. Over half of our fleet of heavy haul drivers started with us early in their flatbed careers and worked their way up with us.
If this sounds like something you'd like to pursue, fill out an application or contact one of our driver consultants to talk through your options with ATS.
If you're still in the phase where you're improving your skills and you're not ready to move heavy haul loads yet, check out these tips for advancing your career to haul over-dimensional freight.