DOT Accidents: What is Preventable and What Isn't?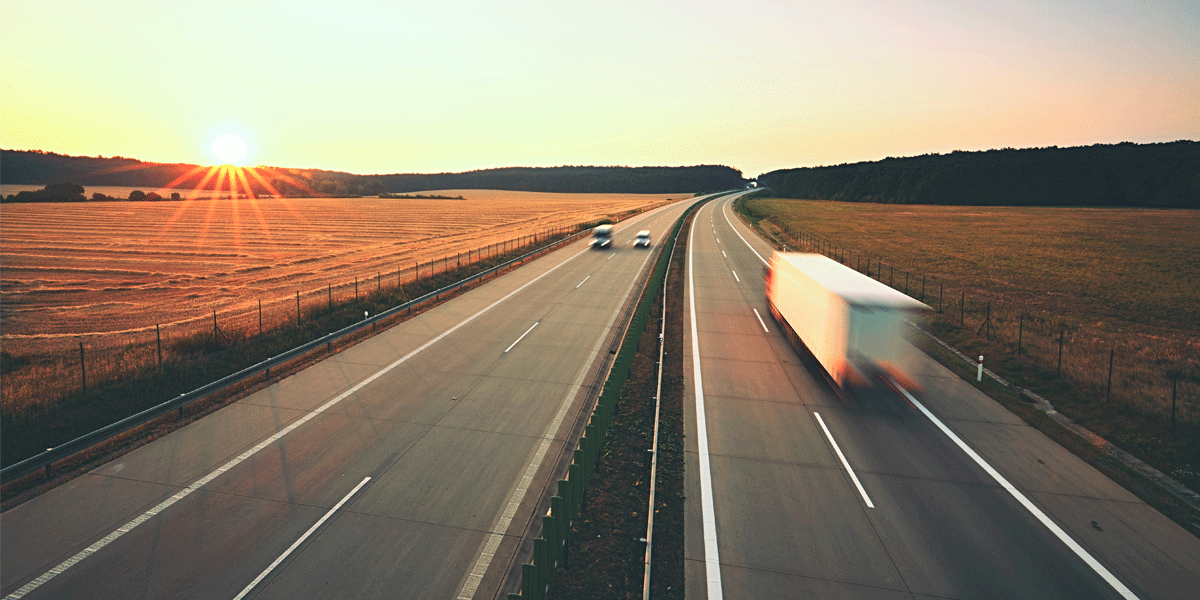 Subscribe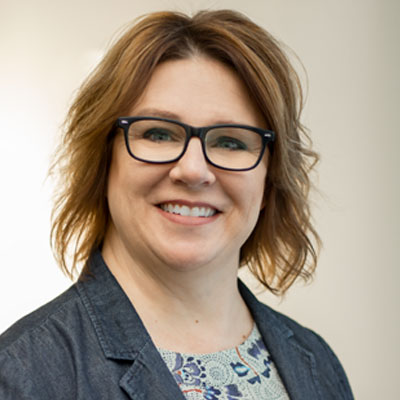 Laurie joined the ATS team in 2014 as a safety specialist working closely with claims, operations, orientation and recruiting. She supported the operational safety managers across all divisions. In 2016, she took the position as safety manager for the van division. In late 2017, she became the safety manager for all divisions. Laurie is afforded the opportunity to work closely with the operations teams to assist drivers in protecting themselves, their CDLs and the motoring public by making roadside decisions that support our goal of being the most sought-after transportation company in the world. She enjoys her days at ATS as no day the ever the same. Prior to ATS, Laurie worked in an industry regulated by the government (but not trucking). She was a gambling manager for a local nonprofit organization.
Head out on the highway…
…Looking for adventure...
...In whatever comes our way.
Okay, so maybe I got a little carried away. Maybe you're not out on the road looking for adventure and whatever comes your way. Maybe (in all likelihood), you're delivering a load to a customer. You're focused on the task at hand and delivering the load safely — accident-free.
Many of the drivers you share the road with aren't working, right? They're driving to get somewhere. They haven't been trained like you and most certainly don't have the experience and skill you have. For instance, I have a young daughter who is very sweet and means well, but she is just not good at driving yet.
As easy it is to get annoyed at the motoring public, you have to understand that every driver out there isn't doing a job. They're cruising along for fun or they're late for work because they spilled hot coffee on themselves.
Unfortunately for you, that means accidents can occur no matter how many safety precautions you take. An accident is an accident, and while all Department of Transportation (DOT) accidents will count against your safety score, if an accident is non-preventable, you should have it recorded as such.
Having a non-preventable accident on your score shows carriers that you did not cause the accident. Having this on your record rather than a DOT accident can mean the difference between a carrier hiring you or passing you by.
When you understand the difference between a DOT accident and a non-preventable DOT accident, you will feel more in control of your career. You'll have the information you need to get a qualifying DOT accident changed to a non-preventable accident on your record.
In the article, I will use my expertise as a safety manager at Anderson Trucking Service (ATS) to explain the difference between a DOT accident and a non-preventable accident. You'll also be introduced to the Crash Preventability Determination Program, a program that determines which accidents are considered non-preventable.
What is a DOT Accident?
A DOT accident is defined as a collision that results in any of these three circumstances:
It results in a fatality
It results in an injury that requires immediate, medical treatment (i.e., not treatment a day or two later)
It results in tow away due to disabling damage
DOT accidents are tracked in order to monitor safety and roadside behavior. They are reported to the federal government. A DOT accident is reported against your driver's license number for the next five years.
Accidents that occur outside of this scope of qualifiers are not labeled a DOT accident, and therefore the federal government is not required to know about them.
For instance, consider that you hit a pole in your shipper's yard. While this minor accident might go on your work verification if your carrier elects to add it, it will not add points against you as a DOT accident would.

What Makes an Accident Non-Preventable?
An accident cannot be deemed non-preventable until a driver or carrier intervenes by reaching out to the Federal Motor Carrier Safety Administration (FMCSA) with a request for a crash review.
In recent years, the FMCSA began a test phase for a crash preventability program, which is now in place. The Crash Preventability Determination Program (CPDP) allows drivers to submit a request to have the FMCSA review their crash to see if it can be labeled as non-preventable.
There are 15 different crash types that are considered non-preventable, which include the following.
The commercial motor vehicle (CMV) was hit in the rear or on the side rear.
Parked or Legally Stopped
The CMV is legally parked or stopped at a traffic control device, like a stop sign or red light, and is hit.
Failure of Other Vehicle to Stop
The CMV is struck by a vehicle that didn't slow in traffic or didn't stop at a traffic control device.
The CMV is struck by an individual under the influence.
Medical Issues, Falling Asleep or Distracted Drive
The CMV is struck by a driver who experienced a medical issue while driving or by a driver who admits to distracted driving or falling asleep at the wheel.
Cargo/Equipment/Debris or Infrastructure Failure
The CMV is struck by fallen rocks or trees or an infrastructure failure causes a crash.
The CMV is struck by an animal.
The CMV is struck by an individual attempting suicide.
The CMV is involved in a rare type of crash — such as being hit by an airplane — that can't be categorized by any other crash type.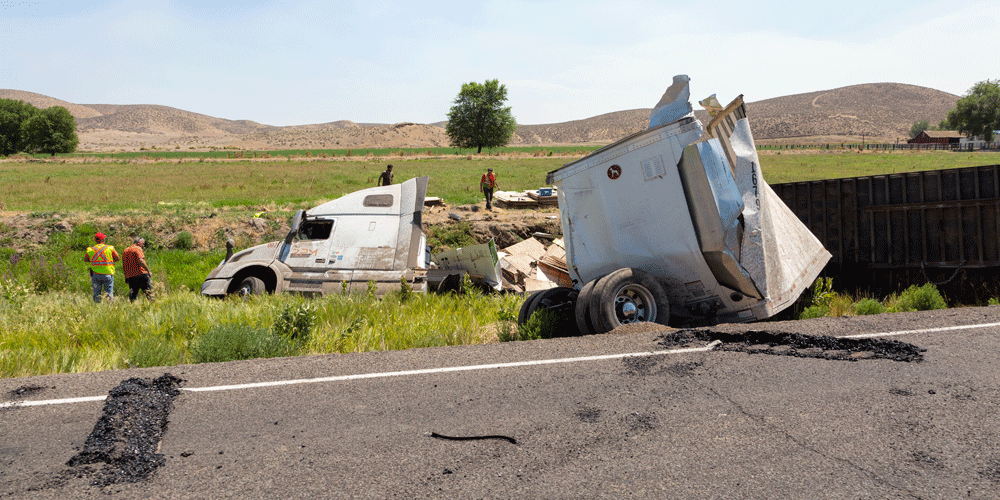 If you're unsure if your crash could be categorized as one of the above crash types, there is a website where you can review non-preventable crash types.
If you are involved in one of these crash types, the CPDP allows you to submit a request for the FMCSA to review the police accident report and post their final determination about the crash.
If you feel like the accident you were in was non-preventable, you or your carrier should submit a request. Carriers are invested in your safety record, so most carriers will either help you submit an inquiry or they will do it for you.
When submitting a request, you need to have a detailed police report. Having pictures also helps. You or your carrier can submit the request to ask for the crash to be reviewed. The FMCSA review board will look at all the information before they make their decision, which is why having pictures as evidence can help your case.
If your crash meets the criteria, it will be changed from a DOT accident to a non-preventable DOT accident. This will show up on your Pre-Employment Screening (PSP) report when you apply with other trucking carriers and they do background checks on you.
While you will still have points against your safety score because of the accident, a non-preventable accident looks better on your record. Most trucking carriers have specific hiring regulations that won't allow them to hire a driver with a DOT accident on their record within a certain time period. A non-preventable accident doesn't hold the same weight.
As a professional driver, your performance should be top of mind. Your Compliance, Safety and Accountability (CSA) score (reflected on your PSP and your motor vehicle record) acts as your resume by showing carriers what you do on the road. You want your CSA score to show that you're making the best possible decisions when you're driving.
So, even if you're unfortunate enough to be involved in an accident, having it labeled as non-preventative can help you significantly if you ever decide to apply at new trucking carriers or advance your career at your current company.
How Can I Prevent Accidents?
This is where your training comes in. Remember what you learned in CDL training and orientation. Go slow, keep a safe following distance and stay in your lane.
You can prevent your involvement in accidents by anticipating them before they occur. Do your best to anticipate accidents and hazards before they happen by remaining focused on the road and limiting all distractions. Keep your distance from other vehicles on the road.
If you see a driver ahead of you swerving all over the road, slow down and stay back. Let them do their thing while you concentrate on your task: safely transporting your freight and keeping yourself safe.
Every time you get behind the wheel to drive for the day, make sure you get into a healthy mindset. Remember that other drivers on the road aren't out to get you; they simply don't have as much experience as you do, even if they mean well (like my daughter does).

Understanding Your CSA Score and How it Affects Your Career
I know how frustrating the motoring public can be. And even when you do your best and take your training with you behind the wheel, you can still get into trouble on the road when motorists don't practice those same skills.
Because, honestly, not only do those drivers not have a time-sensitive load they need to deliver, but they also may just be out there cruising and looking for adventure. They don't have the experience that you do out on the road.
And that means that they just may slam into you from behind because they were following too closely on icy roads. Or maybe they'll run a stoplight. It happens. And while the most will that will happen to them is a possible injury and the need for costly car repairs, the accident will go against YOUR driving record. They don't have as much to lose as you do.
The health of your CDL and your livelihood is at stake, so be sure you review the DataQs website and submit an inquiry with all the necessary forms if you were involved in a crash that you think meets the conditions of a non-preventable crash.
At ATS, we know that you value safety; we do too. That's why we've put together articles that will help you learn more about your safety score and how it affects your driving record and the likelihood of being hired.
To learn more about how your safety score can weigh against you, check out: