How Often Can I Go Home as an OTR Truck Driver?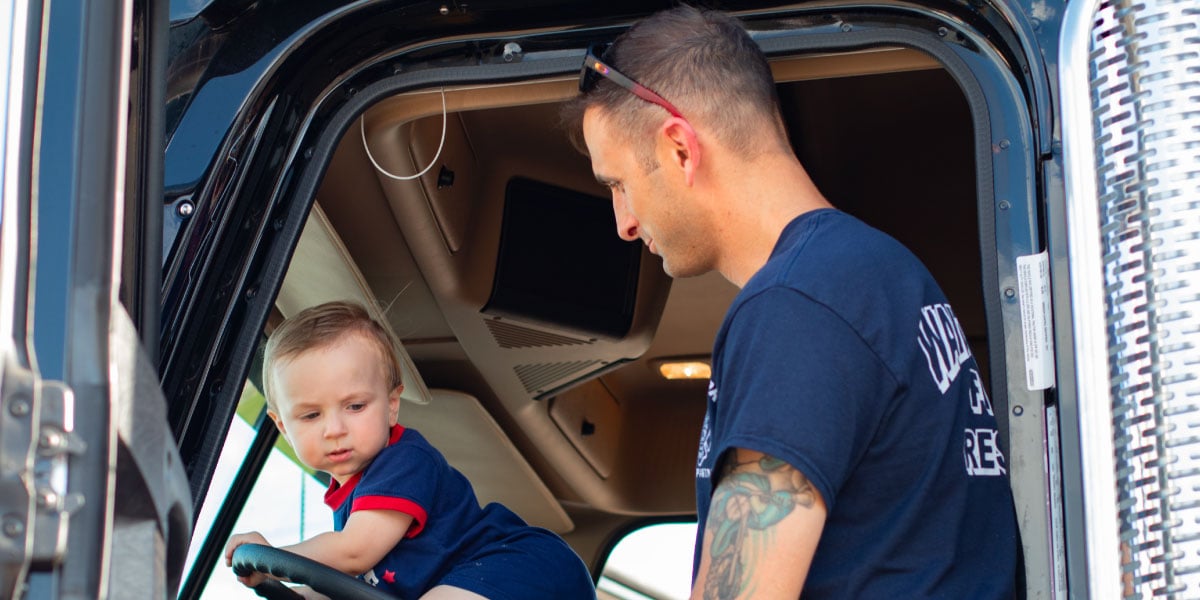 Subscribe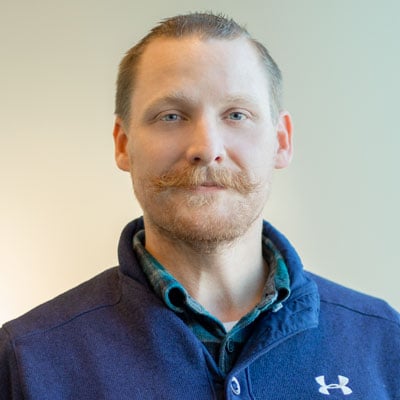 Aaron has been with ATS since 2014. He began in fleet operations support. He worked with his own fleet of drivers while also dispatching wind turbine blade drivers. Aaron spent a couple years in the planning department working with both contractors and company drivers. He has been in the operations manager role since 2019.
There are two things I hear drivers ask about more than anything else:
How much am I going to get paid?
How often can I go home?
In this article, we'll be addressing the latter.
Being on the road for so long can be tough on any driver. The hours are long and the job can be stressful. Eventually, you're going to want to go home and sleep in your own bed — whether that's twice per year or every other weekend.
If you aren't explicit with your driver manager (also called a dispatcher) about how often you want to go home or you don't choose a carrier that prioritizes your home time, you'll be stuck on the road for your kids' birthdays, anniversaries and important holidays.
It's up to you to effectively work with your driver manager and communicate how often you want to be home.
I've worked with driver managers and drivers for eight years and work hard to ensure that customers have their loads delivered safely and on time and that our drivers get to go home regularly.
By the time you finish reading this article, you'll have a clear answer explaining how often you can go home as a truck driver and you'll learn about what you can do to ensure home time is as much a priority for your driver manager as it is for you.
How Much Home Time Do Truckers Get?
The general rule of thumb is that you will get to go home one to 1.5 days for every week you are out on the road.
A driver that wants to go home weekly will typically spend one day at home each week.
An over-the-road (OTR) driver who spends an average of two weeks on the road will get to spend three days at home. Many drivers choose to go home on a weekend if they can.
As an OTR driver, your driver manager will aim to get you home every other weekend.
It's important to note that a driver can still be successful when taking 1.5 days off for every week they're out, but your success will largely depend upon how long you're out on the road. While some drivers want to ensure they're routed through the house every two or three weeks, some drivers will happily stay on the road for months at a time to reel in that big paycheck.
On the other hand, some drivers consider their truck their home and will only take a few days off here and there to visit friends when they're dropping off a load nearby.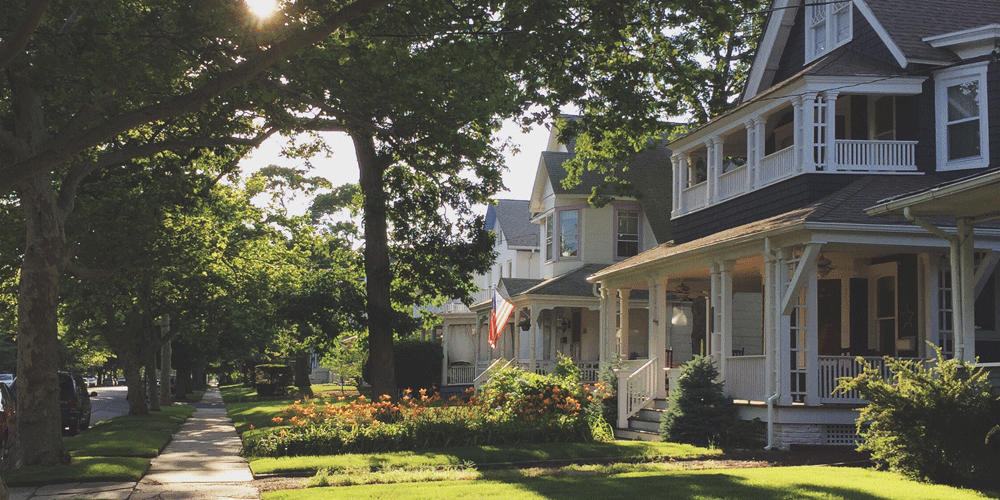 Factors Influencing How Often You Go Home
As with most things in life, home time for a truck driver isn't black or white. Drivers, on average, can go home for two or three days every two or three weeks, but there are several factors that influence the frequency of home time.
Type of Driver
You may be able to go home more frequently depending upon the type of driver you are.
For instance, you'll typically go home more as a company driver compared to an independent contractor. Your dispatcher will do their best to ensure you're home every other weekend.
A contractor can go home whenever they want because they aren't an employee of a carrier. However, the longer you're on the road the more money you make, so contractors typically stay out longer.
It's important to consider that lease drivers will have a truck payment to make. If you're taking extensive home time, you may need to make back payments on your truck before you can start making money again. This would not be a problem for owner-operators who already own their truck.
The Cost of Freight
If you're in trucking for the money and you don't care much about home time, great freight opportunities may keep you out on the road longer.
For instance, say you want to take advantage of a great freight opportunity for a load going from Alabama to Washington, but you live in Florida. If you'd planned on being home that weekend, you'd probably cancel your plans and instead take that load to earn a big payout.
Staying on the road longer will put you in great freight lanes with high earning potential, so there are times when you'll need to prioritize your income versus your home time.
Not only that, but as an independent contractor who gets to choose their own loads, when you go home may depend upon the cost of freight.
If the costs of freight are down and you haven't been home in a while, you may want to take advantage of the opportunity to go home for a few days without your income taking a dive.
But if freight costs are high, you may decide to take advantage of the big payouts high freight costs promise and stay out longer than anticipated.
As long as you've communicated with your dispatcher about when you want to be home, they will not dangle those freight opportunities in front of you when you are about to head home.
Freight Lanes
The trucking carrier's customer base can also dictate how often you go home. If you're from the East Coast but the carrier's customer base keeps you out west, you may not have the opportunity to go home as often as every other weekend.
Pay attention to hiring areas and ask your recruiter about freight lanes so you can see where your loads will take you. A company may hire drivers from all over the country even if their customer base doesn't span the country.
If you value regular home time, be mindful of hiring areas and be honest with your recruiter about how often you want to go home. It isn't their fault if you don't get home every other weekend because you didn't tell them that it was important to you.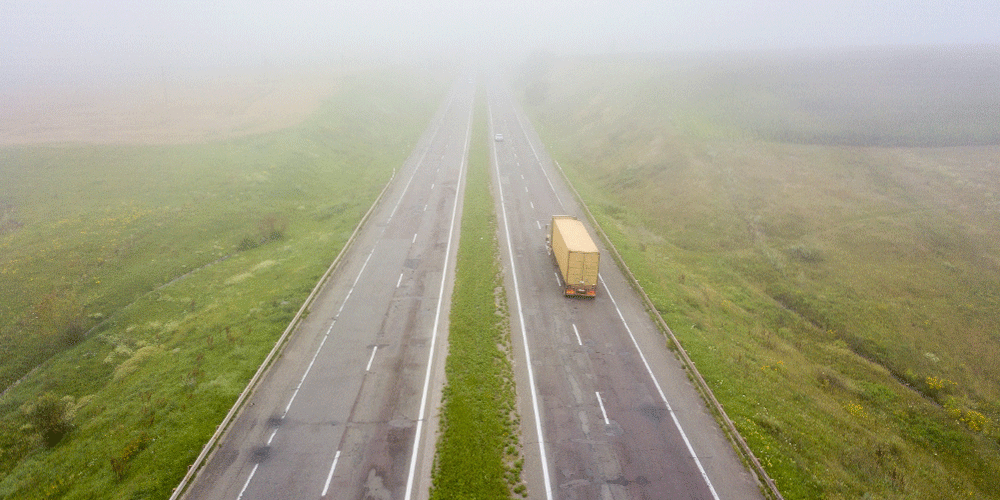 Family Emergencies
It's important to remember that, even as a driver, your family still comes first. Unforeseen circumstances may send you home to take care of your family.
If you experience a family emergency — even if you've just been home — your dispatcher may send you home if you're not stable enough to drive. You should never risk your safety to deliver a load.
If you experience a family emergency, park in a safe spot and call your driver manager. If you need to get home immediately, they can work with you to ensure your truck is picked up by another driver or parked safely.
The more your driver manager knows the more they can help you.
Paid Time Off
Company drivers usually get paid time off as a company-sponsored benefit. That means you may take a week off here and there to take a family vacation. Be sure you communicate the dates with your dispatcher well in advance so they can plan accordingly.
As an independent contractor, you're free to go on vacations whenever you'd like, but you won't be making any money in the meantime.
The Importance of Communication
As a driver, it's your job to be honest from day one with both your driver recruiter and your dispatcher. Give them the pieces of the puzzle they need to help you succeed as a driver.
One of the major causes of a driver's unhappiness can be poor communication — whether they weren't clear about their expectations from the start or they don't communicate very well with their driver manager.
The more open you are with your recruiter and your driver manager. the better off you'll be. As long as you tell your driver recruiter how often you want to go home, they'll tell you if it's feasible based on the company's freight lanes.
Then, let your driver manager know when you want to go home ahead of time, and they'll work to get you the best loads in the freight lanes that keep you close enough to go home every other weekend.
Failing to be honest means you may not go home nearly as often as you'd like. Before long, you may very well be looking for a new trucking carrier. Your expectations should align with your carrier's.
Keep in mind that there are times you may be out on the road longer than expected. Your driver manager will do their best, but sometimes unforeseen circumstances out of your driver manager's control can prevent you from getting home on time.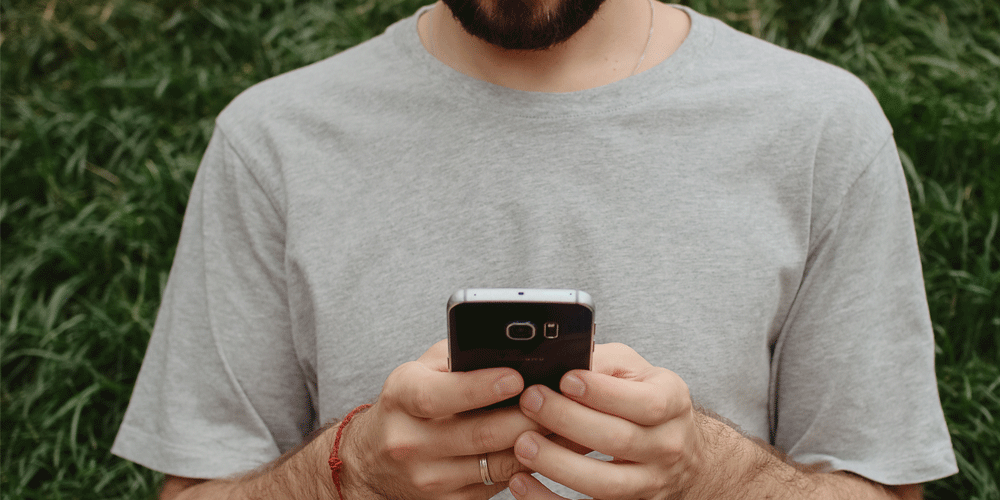 A Note About Changing Circumstances
Everybody goes through life changes. You may decide the OTR lifestyle isn't for you anymore.
Maybe you don't like being on the road for weeks at a time hauling random freight.
Maybe you have a new family and you want to be home every night or at least every week.
Maybe you'd like a dedicated route that takes you home every night.
Before you up and quit, have an open conversation with your dispatcher about your options. You may be able to make a lateral move within the company rather than quitting. They could have options for local or regional routes.
Keep On Trucking!
Now that you know more about home time expectations, what are you going to do next?
You're going to communicate your home time needs!
You're going to be honest when you talk with your recruiter and dispatcher about your home time expectations!
At Anderson Trucking Service, you matter. We aim to get you home to your families as regularly as possible. Speak with a driver recruiter to talk about our home time policy.