Truck Driver Salary: How Much Will I Make as an OTR Driver?
Subscribe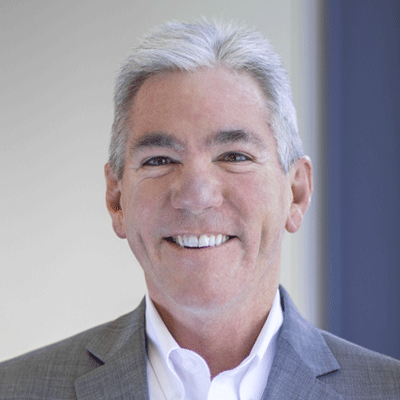 With over 30 years in transportation, Joe has developed an appreciation for the industry and how vital safe, high-quality drivers are to a company's success. As the (former) vice president of driver recruiting, Joe led a team of driver consultants while finding creative ways to attract drivers to ATS. He began his career earning a criminal justice degree while serving in the U.S. Army and joined ATS after being honorably discharged in 1990. During his time at ATS, he's served in various roles, including general manager of ATS International.
It's the question every over-the-road (OTR) truck driver wants to know: How much money will I make as an OTR truck driver?
The answer is, it depends.
And the reason it depends is that not only are there different types of truck drivers (company, lease and owner-operators) and different kinds of freight you can haul that will impact your salary, but every driver is different and will spend more or less time off the road and at home.
If you don't have a good idea of what you'll make as an OTR driver and the ways in which you can increase your income, you may find yourself disappointed and unsatisfied. You'll feel the same way if you decide to haul one type of freight when you could make more hauling another type.
Perhaps you may even find yourself so unsatisfied that you begin chasing the next high-paying gig instead of sticking around in the truck industry. And switching jobs — much less industries — is never fun.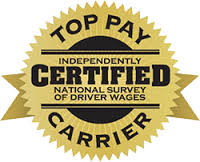 I've been working in the trucking industry for over three decades, so I've watched salaries change as supply and demand have risen and fallen. I know how to help drivers maximize their income and I've been helping them do it for years.
In this article, I'll tell you how much you can make at a top-paying carrier in the trucking industry depending upon the type of driver you are. You'll better understand what factors impact your income and how you can maximize your income with a little extra planning.
What is my Driver Salary?
Historically speaking, OTR truck drivers typically made somewhere between $45,000 and $75,000 as a company driver or a lease operator, but freight rates have dramatically increased in recent years, so expected salaries are higher as a result. Nowadays, an OTR driver can make well over six figures.
Company Driver Salary
Company drivers can expect to make between $75,000 and $135,000 per year at a top-paying trucking carrier.
Lease Driver Salary
After all expenses, lease drivers can expect to take home between $120,00 and $170,000 per year.
Owner-Operator Salary
Owner-operators in the top ten percent can make anywhere between $180,000 and $350,000 per year when they partner with top-paying trucking carriers.
What Factors Determine a Trucker's Salary?
Your salary as a truck driver is dependent upon several factors. To imagine it, compare it to positions that rely on commission, like sales. Salespeople may make a base salary, but their earning potential increases based upon how many sales they complete each month or quarter.
A driver running regularly and making their deliveries on time can expect to make an average amount each month, but they can increase their salary depending upon the type of freight they're hauling, what type of driver they are and how long they stay out on the road.
Let's talk a little more about the ways your driver type, freight and home time can influence your salary.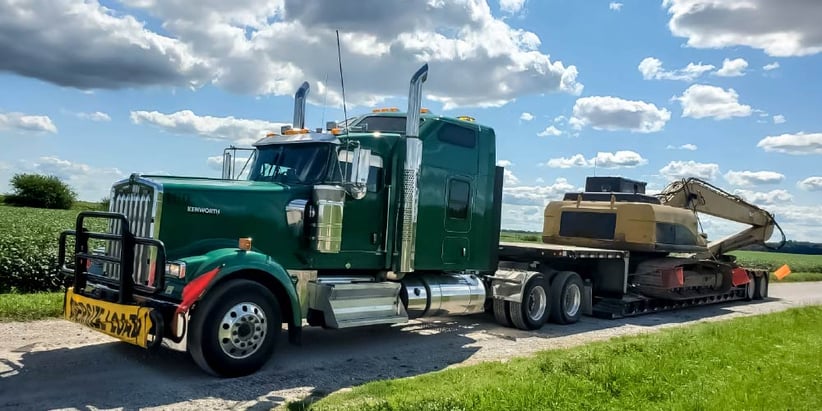 Type of Driver
OTR drivers may be classified as a company driver, lease driver or owner-operator, with company drivers typically at the lower end of the income scale and owner-operators at the higher end of the scale.
Company drivers are employees of the trucking carrier. As such, the company takes care of them and they receive company-sponsored benefits, like insurance and retirement accounts.
Company drivers have far less risk as compared to lease drivers and owner-operators. The company provides them stability whether freight prices are high or low.
As a result, these drivers don't make as much money on each load they haul when compared to lease drivers or owner-operators.
Lease drivers and owner-operators are not company employees. As independent contractors, they get to choose their freight, and they cover their own maintenance costs, truck payments and insurance costs.
Since the carrier isn't covering those costs as they would for a company driver, contractors will make more money off each load.
Independent contractors typically take home more money after fixed expenses than company drivers do.
However, it's important to remember that even though independent contractors may have greater earning potential, they carry risks a company driver does not (including expenses not covered by the carrier).
Freight and Trailer Type
The freight that you haul has a significant impact on your income. A van driver will not make as much money as a heavy haul driver, simply because the goods they are hauling are not as costly — or as challenging to haul — as the oversized machinery a heavy haul driver must transport.
A dry van driver is typically pulling general goods, like household goods. If you want to increase your income as a van driver, hauling seasonal freight may be the way to go.
For example, consider the cost of freight during the height of the pandemic. Everyday goods like toilet paper, sanitizer and cleaning wipes were in high demand across the country. Van drivers hauling only toilet paper were making a much higher salary than drivers hauling general goods because the demand was high.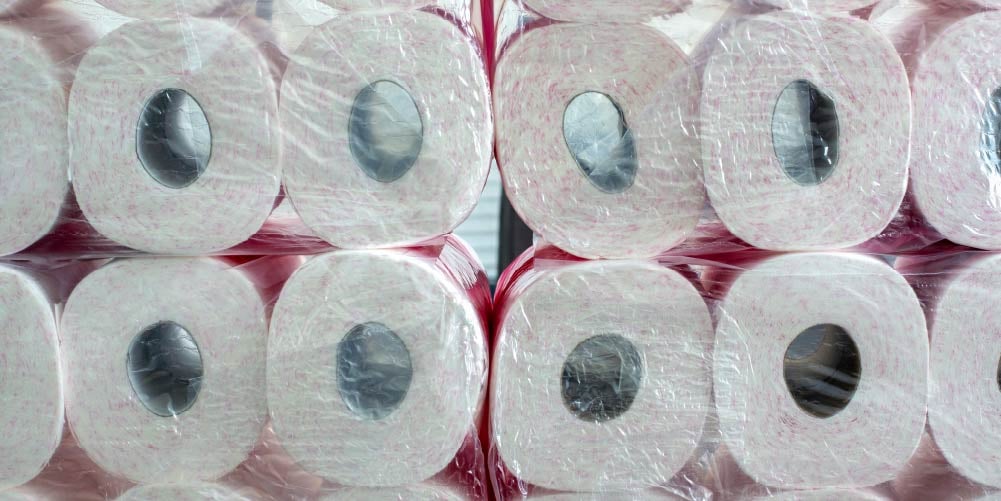 If you notice certain products are in high demand during a certain season, talk to your driver manager about only hauling those seasonal goods. They may be able to put you on a dedicated lane where you can maximize your income.
Flatbed and specialized drivers will make more money than van drivers due to the complexity of the loads they're hauling. There are simply more variables to consider with an open deck trailer than with a van.
Whereas a van driver is simply hooking up one style of trailer and securing the load inside, a flatbed or specialized driver could be hooking up to numerous different types of trailers and working much harder to secure the load.
A specialized driver might have to hook up to a step deck trailer, a lowboy trailer, a single or double drop trailer, a Conestoga or a removable gooseneck (RGN) trailer, to name a few.
Flatbed and specialized drivers will undergo more securement training to ensure every load they haul can travel safely down the road. The driver will need to take the time to properly secure the load with chains, straps or other tools.
They'll also need to stop regularly to check the securement of the load. This requires extra work as a driver — especially if the load also has to be tarped. Drivers are compensated for this hard, physical labor with a higher salary.
The bigger the load, the more training you'll need. The more endorsements and experience needed to haul freight, the more money you can make. That's why heavy haulers make the most money compared to van or flatbed drivers.
Heavy haul drivers have to haul freight that is overweight and over-dimensional. Not only does this require extra securement, but it also requires careful, patient drivers. It also requires more axles. The more axles, the higher the pay.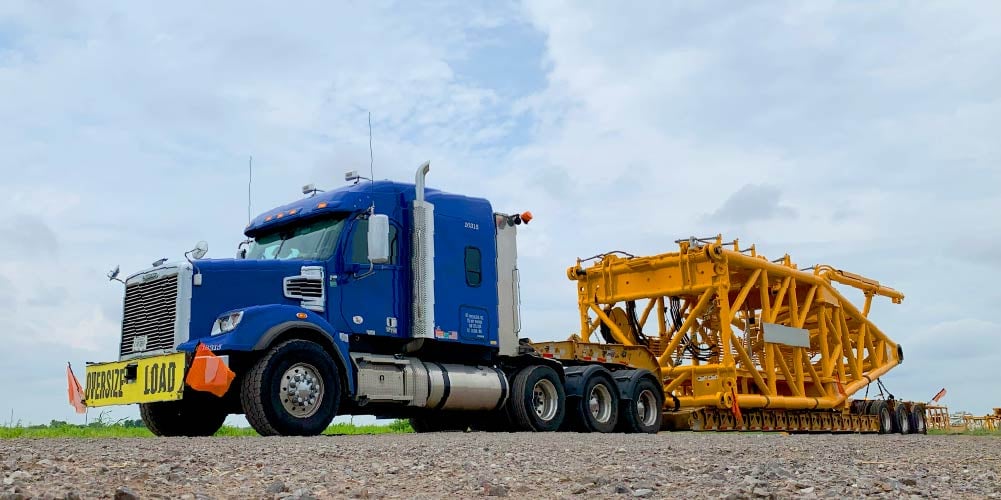 Heavy haul drivers also have to do the extra work of securing special permits, following driving curfews and driving with escort cars.
You'll hear this in the trucking industry a lot: The higher the risk, the greater the reward. It couldn't be truer for heavy haulers.
Trucking Carrier and Payment
Your salary is also dependent upon your trucking carrier and the way they pay you. Trucking carriers with high safety scores and great service delivery history will be able to charge shippers more to haul their freight.
They'll also probably only work with higher-paying customers. Smaller carriers may haul any freight they can get — regardless of how much the shipper is willing to pay.
Your trucking carrier will pay you either cents per mile (CPM) or percentage of the load. Cents per mile gives you a consistent salary, whereas percentage pay may vary depending on the cost of freight. When the cost of freight is high, the pay will be great. When the cost of freight is low, you'll notice your paychecks take a hit.
However, some companies will automatically pay you whichever rate is higher depending on the load.
Home Time
The longer you're out on the road, the higher your salary will be. If you're willing to run for months at a time, you'll be able to get into great freight lanes that will take you from one side of the country to the next and pay you handsomely to do so.
It's simple: Your earning potential increases when you keep your freight lane options open by staying on the road longer.
If you want to get back to the house, you'll take loads to try to get you back home. If you're willing to stay on the road a few months at a time, you won't bat an eyelash when you live in Florida but you're asked to take a load from Texas to California. Your freight opportunities will go through the roof if you don't have to be home on a specific day.
How Can I Maximize My Driver Salary?
It's obvious that you'll make more money if you make the sacrifice to stay on the road longer, but if you're looking for a few more ways to maximize your income, keep reading.
Optimize Your Time
Even above and beyond staying out on the road longer, optimizing your time is the best way to maximize your income.
At the end of each night or at the start of each day, you should be taking the time to plan your trip. Check out your route, communicate with your customers so you know where the load needs to be dropped off and if it can be delivered early, and determine where you will stop for fuel or park for the night.
You can not only waste valuable working hours if you don't plan your routes and where you're staying each night, but you can waste money on fuel. If you have to drive outside your route for construction you didn't plan for or because you can't find a place to park for the night, you'll be spending money on extra fuel.
As long as your truck is running, you should be working. Don't schedule your maintenance time during your hours of service (HOS). Get repairs taken care of during downtime.
Take Care of Preventative Maintenance
If you're down, you're not making money. Be sure that you take care of all preventative maintenance to save you money down the road. Failing to take care of minor problems right away can make them worse in the long run.
No driver wants to be sitting in a hotel — spending money instead of earning it — while they wait for their truck to be fixed. Breakdowns can really get in your way, so if you can prevent their frequency with preventative maintenance, do it.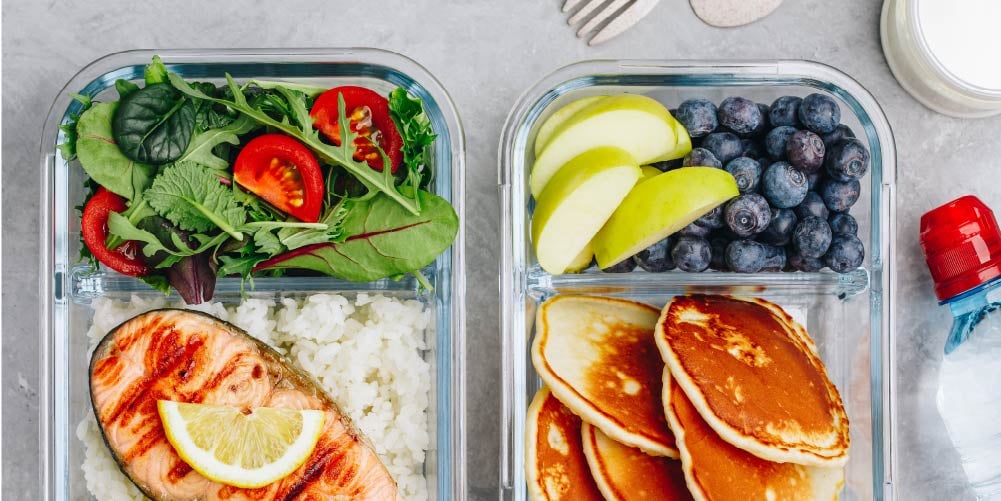 Plan Your Meals
You can save hundreds of dollars each month if you simply limit how much you go out to eat.
Prepare a big batch of meals before you hit the road and store them inside your truck along with healthy snacks. A mini-fridge will easily pay for itself when you're saving on three meals per day.
For a more in-depth explanation of how you can save money on the road, check out our guide to maximizing your income as a truck driver.
Keep On Trucking!
Understanding how much money you can make as an OTR driver and the factors that influence it — driver type, freight type, trailer type and home time — will help you make the best decision for yourself. It will help you pursue a career path that makes you happy, instead of one that leaves you unsatisfied and desiring a switch.
Does the pay range we mentioned above align with what you're making?
If not, it may be time to switch to a Top Pay Carrier like Anderson Trucking Service (ATS). We have driving options and freight options that will help you earn the salary you deserve.
Fill out our application and talk to a recruiter who will guide you through salary expectations as a valued ATS driver.