Semi-Truck Fuel Efficiency: How to Manage Fuel Consumption and Save Money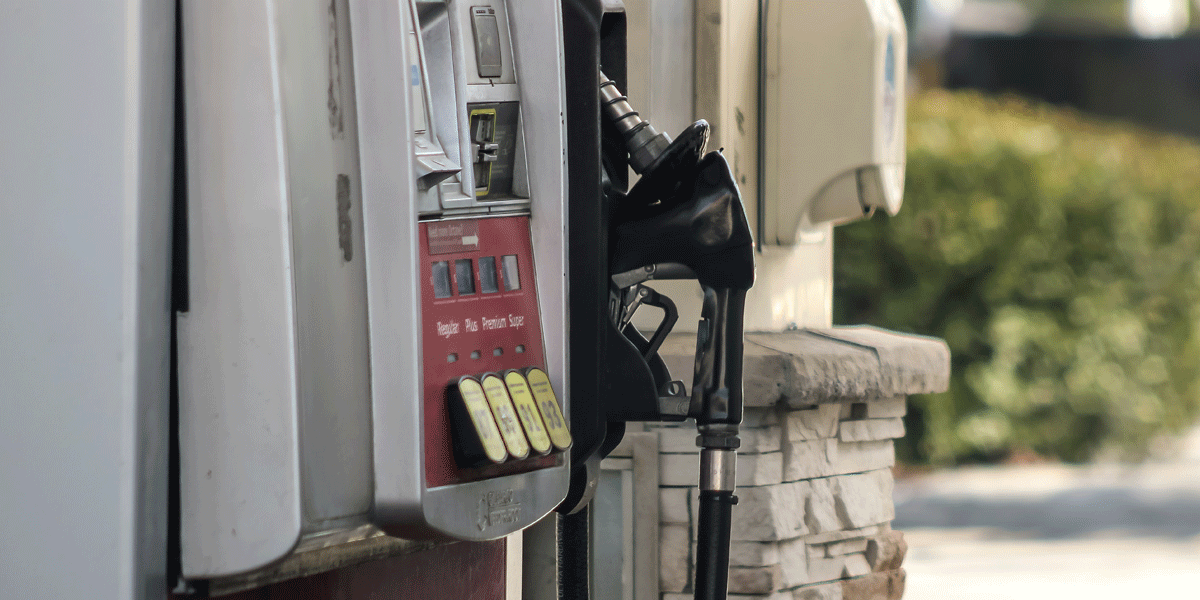 Subscribe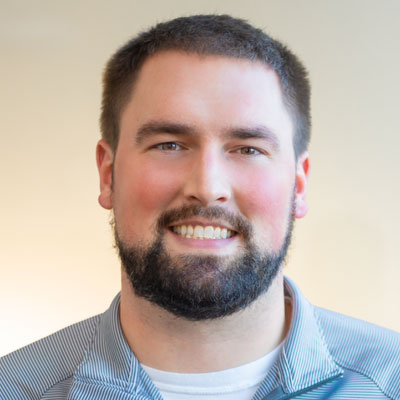 Blake has spent over ten years in the trucking industry. As an operations manager in the vans division, he works almost exclusively with independent contractors. Prior to joining the ATS team, his time was split between less than truckload freight, over-the-road trucking and dock operations.
Concerned about the rising fuel costs? You aren't the only one. Trucking companies, truck drivers and drivers alike are all concerned about the increase in prices and what it means for their wallets.
It seems like all everyone is talking about nowadays is the rising cost of fuel. While costs are certainly high, we've seen prices rise before. There are tried and true methods to help you save money on fuel and run more efficiently to consume less fuel on the road.
If you're an owner-operator or an independent contractor (or even a small trucking company with company drivers), you're likely the most concerned about rising fuel costs because you pay for fuel out-of-pocket. Rising fuel costs can have a significant impact on your income. However, as a company driver, it's still helpful to implement these strategies to run more efficiently.
As an operations manager, I regularly work with drivers to help them trip plan and save money out on the road. One of the things I'm always talking to drivers about is how to increase their fuel efficiency and put more money in their pockets at the end of the day.
In this article, I'll explain tips to improve your fuel efficiency and save money. These tips and tricks will put more money in your pockets today.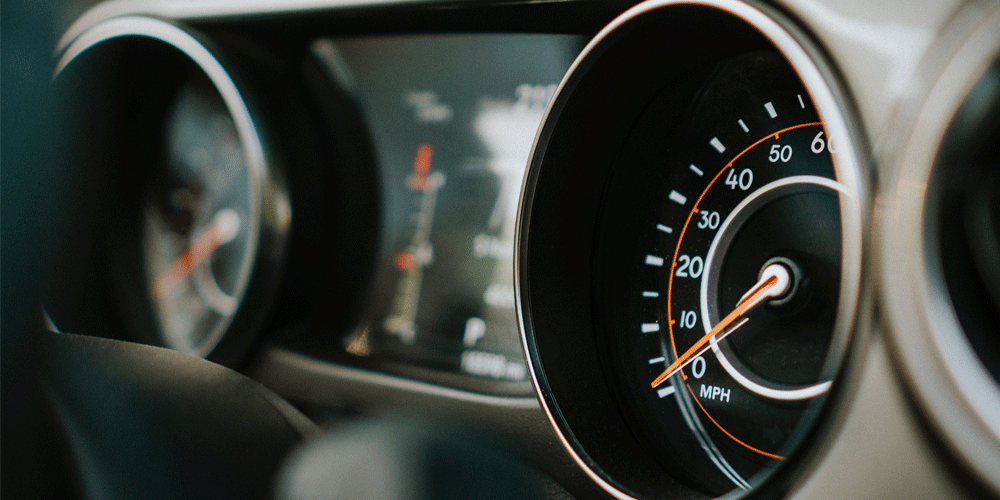 14 Driver Controllable Actions to Save Money on Fuel
If you asked every single semi-truck engine manufacturer out there, they'd all say that drivers impact fuel economy by 30 percent. That means your behavior behind the wheel can have a big influence on how much you're spending on fuel every month.
While speed is the number one enemy of fuel efficiency, there are a number of other driver behaviors that add up and can decrease your fuel efficiency.
When you take control of the factors below, you'll see a noticeable difference in your fuel economy.
Control Your Speed
As speed increases, so does fuel consumption. The faster you're going, the more fuel you're burning. In the trucking industry, it's widely accepted that for every 1 mile per hour (mph) you're going above 65 mph, your miles per gallon (mpg) will decrease by 0.1 mpg. Imagine that you get 6 mpg and you're going 67 mph. Your mpg would drop to 5.8 mpg.
You should always go a few miles per hour below the flow of traffic. Lowering your average speed can have a significant impact on your fuel consumption.
If the speed limit is 70 mph, go 65 or lower. If it's 65 mph, go 60. Not only will you consume less fuel, but it'll help you maintain an adequate following distance. When you follow too closely, you're more likely to fall into a cycle of hitting your brakes and then jumping back on the accelerator.
Use Cruise Control
When used in good weather conditions, cruise control is an effective tool to help you increase fuel efficiency because it allows you to maintain a steady speed. You should aim to use cruise control 85 percent of the time.
On the contrary, when the road conditions are poor due to ice, water or snow, drivers shouldn't use cruise control for safety reasons.
Limit Aggressive Driving Maneuvers
Aggressive driving behaviors can lower your fuel efficiency. Jackrabbit driving, the behavior of accelerating quickly in rapid, sudden movements or accelerating quickly to get to speed on the interstate, all impact your fuel efficiency. You should never gun it. Instead, gradually accelerate.
Similarly, aggressively passing at top speeds can hurt your fuel economy. Instead of passing at top speeds to hurry up and get around someone before you hit a hill or a no-passing zone, wait until you can safely pass the other driver at a more manageable speed.
Take advantage of momentum; coast to a stop. You shouldn't be slamming on your brakes to stop.
Enable e-Coast
When the 2014 EPA mandates were introduced, a lot of trucks were built with automatic transmissions and a feature called e-Coast. When enabled, e-Coast goes into neutral and takes advantage of momentum on even the smallest hills — sometimes for seconds at a time. The shift is imperceptible but the effects are unmistakable on your bottom line.
Buy a Tire Pressure Gauge (And Use It)
For just $10, you can invest in a heavy-duty tire pressure gauge. Make sure your tires always have the proper pound-force per square inch (PSI). They should all have the same PSI as well.
Incorrect tire pressure increases tires' rolling resistance. This is one of the top causes of excess fuel consumption because low tire pressure makes your engine work harder.
Checking your tires should be part of your daily pre-trip inspection. Be sure you check your tires when they're cold (cold tires are tires that haven't been driven on recently) so you get an accurate measurement.
You should also check the tires on the trailer you're hauling every time you hook up to a new trailer.
Control Your Idle Time
One of the number one ways you can save money on fuel is by avoiding idle time. Idling can use up a lot of fuel.
Drivers typically idle the most when it's very hot or very cold. Instead of idling your truck, invest in a smarter solution like an inverter, bunk heater, an auxiliary power unit (APU) or a generator. They can be used to provide heat or power devices like a fan or an air conditioner when it's hot out.
When idling, the average semi burns 0.6-1.5 gallons per hour. With today's fuel costs, that can easily cost well over $50 per night or $350 per week.
Idling your truck is also directly correlated to diesel exhaust fluid (DEF) system errors and wear and tear on your engine. When you have high idle time on your truck, soot builds up in the diesel particulate filter (DPF).
Soot can build-up to the point where the truck can't be driven and a forced regen occurs. This self-cleaning process can take between 45 minutes and two hours and it happens at high idle, which burns a ton of fuel.
Trip Plan
Trip planning is absolutely crucial if you want to save money on fuel. Without a trip plan, you run the risk of driving extra miles trying to find a place to park or fuel up.
But when you do trip plan, you know where you're going to stop for your breaks, you know where you're going to fuel up and you know where you're going to park for the night. You also know about road construction and the most efficient way to go around it — not to mention the best way to pull into the delivery site.
In essence, without a trip plan, you can drive hundreds of extra miles per week because you're unprepared. All those extra miles add up to a lot of extra fuel and wear and tear on your truck.
When you're trip planning, you may also want to avoid certain areas, like mountainous terrain or flat plains. Steep grades can decrease fuel efficiency and driving through open plains when it's windy — especially when you're hauling a dry van — is not a good idea.

Buy the Right Fuel
If you aren't buying the right fuel, you'll see a decrease in your fuel efficiency. Blended "winter" fuel will give you poorer mpg than "summer" fuel. In fact, it can be as much as a 0.5 mpg difference.
You'd buy blended winter fuel when you're worried about fuel gelling. However, the cloud point of 100 percent summer fuel is 5 degrees Fahrenheit, so there's no reason you should be buying winter fuel unless you're absolutely certain that the temperatures you're driving in will be lower than 5 degrees.
Similarly, keep in mind that diesel sourced from fossil fuels vs. renewable biodiesel sources will have a better burn rate which yields better propulsion. There are state mandates that require the use of a certain percentage blend of biodiesel in all fuel sold. That percentage rises during warm weather periods. Keep this in mind when you fuel up.
Take Advantage of Fuel Reward Programs and Fuel Apps
The company you work with should have fuel discount programs set up to allow you to fuel up at a cheaper rate. Be sure you take advantage of them.
For instance, ATS drivers can access their fuel discounts using the ATS Driver App.
You can also take advantage of certain fuel discount programs, like the TCS Fuel Card with TA® and Petro®.
You should also rely on buy optimization. Instead of waiting until you get to the end or beginning of your trip to fuel up, buy fuel in the areas it's most affordable. You may need to stop more frequently, but you'll save money. You can also consider purchasing smaller fuel quantities. Buy enough fuel to get you to the next stop where it's cheaper.
If you want to hunt for the best fuel prices out on the road, there are several apps, like Trucker Path, that you can utilize to find the best prices in your area. Look at live fuel prices to make an informed decision about the truck stops to go to.
It's also good practice to try to avoid areas that are known for having higher fuel prices in general.
Some states are known for their high fuel prices, like California. If you can avoid fueling up while you're in those states, you'll save yourself a chunk of money. Metropolitan areas are also known for having higher fuel prices. If you can fuel up in rural areas with lower prices, you'll make an impact on your wallet.
Look up how much fuel prices are in the areas you'll be driving in, and then make sure you trip plan effectively to stop at the more affordable truck stops.
Don't Over Fuel
When you're at the pumps, make sure you're paying attention while you fuel. When fuel gets hot, it expands. It pushes out and seeps out the sides. If you add too much fuel to the tank and fill it right up to capacity, that fuel will start seeping out as you drive. It's like directly throwing money away.
Remove Unnecessary Weight from Your Headache Rack
Remove excess personal effects and tools/supplies that you don't use. It'll reduce tare weight. Even 70 pounds can make a difference.
Remove Aftermarket Devices that Block Airflow
If you have a radiator cover (an aftermarket device) on your truck, get rid of it. It makes the engine work harder and costs you fuel economy.
Remove the Aftermarket Grille Guard
If you have a very large aftermarket grille guard and its mounting bracketry installed on your truck, remove it. It adds tare weight and disrupts airflow. There are small grille guards that are aerodynamic and can prevent truck damage, but excessively large grille guards are designed for things most OTR drivers don't need.
Reduce the Gap Between the Cab and Trailer
If you have a sliding fifth wheel, slide the trailer forward (minimal inches) to reduce the gap between the back of your cab and the front of your trailer. When there's a large gap, a large air tunnel can form and impact your fuel economy.
When you do this, you need to respect the tare weight; you don't want to overload the steer's capacity. You also want to be sure you watch for the trailer's front swing clearance and landing gear swing clearance. You don't want the back of the cab and trailer so close that they hit one another during a turn.
7 Preventative Maintenance Tricks to Help You Save Money on Fuel
A good preventative maintenance schedule and a few tricks in the shop will ensure you're receiving optimal fuel economy.
Schedule Regular Preventative Maintenance
If your truck isn't running efficiently, you're going to burn more fuel. You should schedule regular visits to the shop for preventative maintenance to ensure that something isn't affecting your fuel consumption.
If you notice you're burning more fuel than normal, something could be wrong with your truck and you should get it checked out.
Regularly Change Your Air Filter
You need clean air for combustion. A dirty air filter passes less air into the engine, which can have a big impact on your fuel efficiency (and engine performance). Especially if you're driving in dusty areas, you should replace your air filter yearly (or more).
Regularly Change Your Oil and Oil Filter
You should never run past your due date for your oil changes. The longer you wait to get your oil changed, the more your oil breaks down. This causes the engine to work harder and burn more fuel.
Regularly Change Your Fuel Filter
When your fuel filter gets clogged, your truck will have a surging problem. The filter won't be able to pull fuel into the engine efficiently because of buildup. Don't wait until your next oil change to get it replaced; they need to be replaced twice as often as your oil and oil filter.
Switch to Synthetic Oil
Switch to synthetic oil at your next oil change. Synthetic oil provides less resistance inside the engine.
Grease the Fifth Wheel Top Plate
Your equipment is greased down when it's in the shop for an oil change, but you should grease your fifth wheel top plate much more often. That resistance can cost your fuel efficiency — even if it's minimal.
You can purchase a two-ounce grease pack for under $7 and easily grease your fifth wheel top plate monthly.
Greaseless fifth wheels are becoming more prevalent, so if you have one of those, make sure you keep it in good shape.
Fix Body Damage
Fix any body damage or loose or missing parts to the exterior of your semi-tractor. Damage like a bent front bumper, a missing section of a three-piece front bumper, a bent cab side extender or low body fairings/skirting can all impact how aerodynamic your tractor is — which will in turn affect your fuel economy.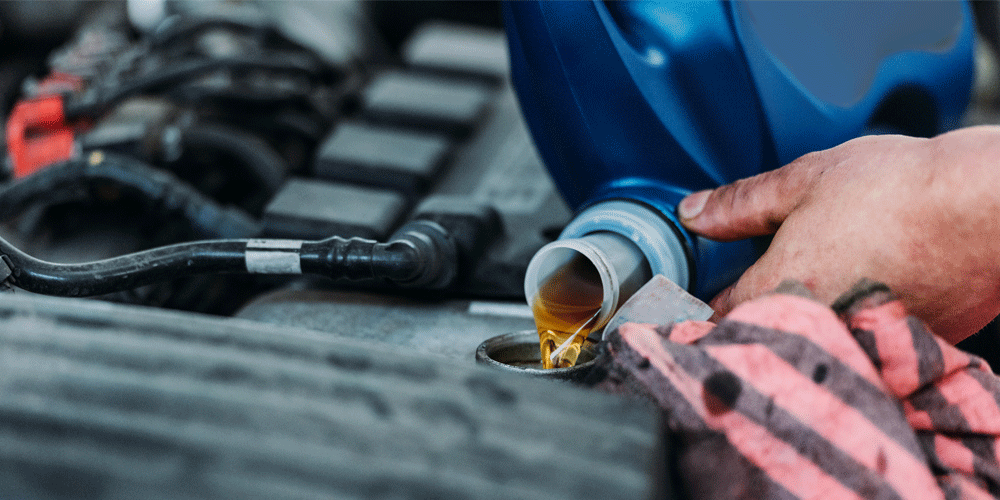 Increase Your Truck Driver Efficiency
Controlling your speed is the number one step to increasing your fuel efficiency. If you follow every little step we've included here, they'll make a difference, but none will be as impactful as speed.
With just three consecutive days of taking your speed into consideration, you'll see a noticeable difference in your fuel costs.
I've worked with drivers who've followed all the tips above and ones who haven't followed any of them. In the most extreme cases, the drivers who didn't follow these fuel efficiency tips spent in excess of $1,000 more on fuel alone per week. That can add up very quickly, especially as we see the price of fuel continue to rise.
Increasing your fuel efficiency goes hand-in-hand with increasing your efficiency as a driver and putting more money in your pocket. These tips will help you increase your truck driver salary and move more loads.