Trip Planning for Truck Drivers: 6 Tips for Success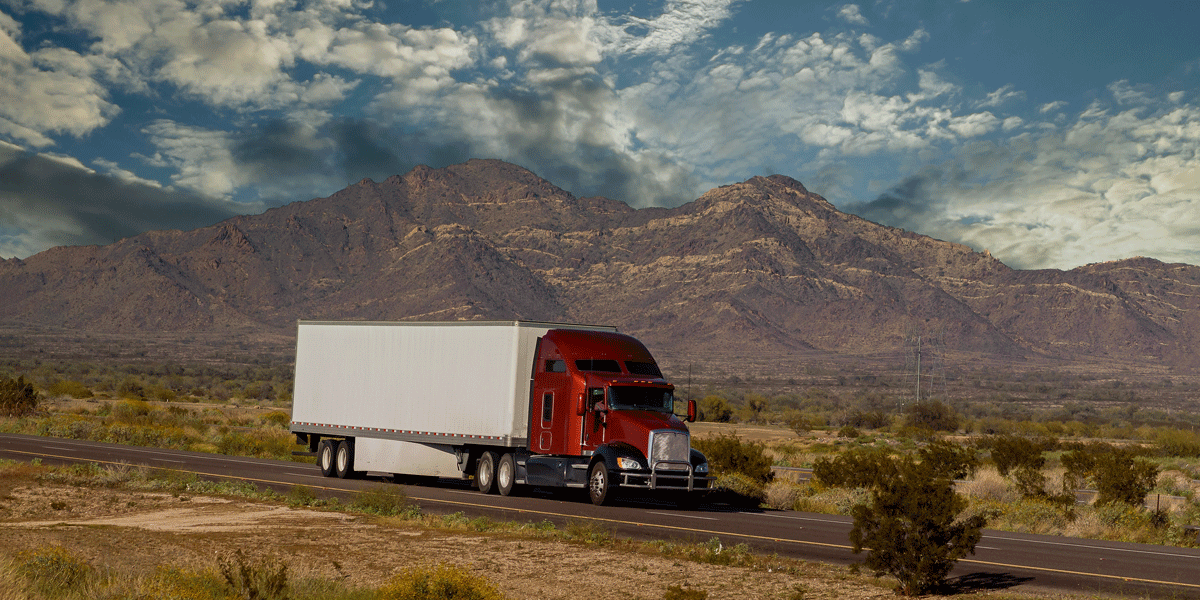 Subscribe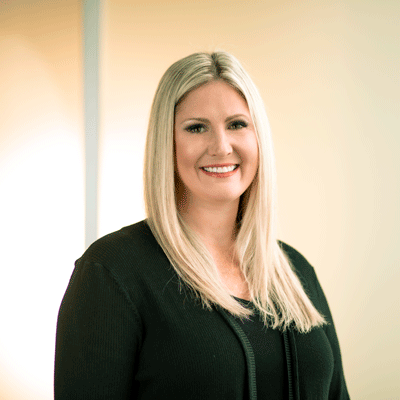 Angela began her career at ATS in 2003. In her tenure here, she's been a driver manager and an operations manager and she's worked in driver services. She's currently the director of vans operations.
Do you often find yourself running late to deliveries?
Do you find yourself struggling to find a place to fuel up or take your break?
Are you driving out of route, adding miles to your trip, in order to find a place to park for the night?
Are you receiving repeated Hours of Service violations?
If you've answered "yes" to any of these questions, I'd like to ask you just one more question. Do you wake up in the morning with a plan for the day, or do you wake up 15 minutes before you need to get on the road and "wing it?"
Chances are, if you're choosing to "wing it" and waking up only a few minutes before you need to start driving for the day, you're probably running into some problems along the way.
Without a good trip plan that helps get you from point A to E and everywhere in-between, you're more likely to run into trouble during your trip. You may run into bad weather halfway to your destination, stumble upon road construction that puts you in stop-and-go traffic for several hours or fail to find a parking spot at the truck stop.
These little hiccups can lead to bigger problems, such as violating your Hours of Service under Federal Motor Carrier Safety Safety Administration (FMCSA) regulations and negatively impacting your CSA score. Or, having to reschedule a missed pick-up or delivery, contributing to lost time and money.
But if you're new to over-the-road (OTR) trucking or you don't have experience with trip planning, it can be hard to know where to start.
I've been in the trucking industry since 2003, where it's been my job to support drivers and give them the tools they need to succeed. I'm happy to provide you with all my best tips so that you can succeed, too.
When you finish reading this blog, you'll know how to create an effective trip plan that will help you:
Efficiently and successfully complete your trip from beginning to end
Plan for unforeseen circumstances
Prevent late pickups or deliveries
Prevent Hours of Service violations
Most importantly, you'll feel confident that you have all the tools you need to successfully create a trip plan.
The 6 Fundamentals of Truck Driver Trip Planning
When you're trip planning, you need to consider six important variables:
What's the best route to reach your final destination for the day?
How many miles can you drive each day?
What is the weather forecast?
How many hours do you have on your clock?
Where do you need to stop for fuel, breaks, meals, load securement checks, etc.?
Where will you park for the night?
I'll cover each of these variables more in-depth.
1. Plan Your Route
First thing's first: Where are you going? Are you picking up and delivering same-day or are you traveling a longer distance over a few days?
You'll need to compare your delivery date and total miles for the load with your Hours of Service to determine how far you can drive each day.
Then it's time to grab your trusty map or your GPS and plan your route. When you receive your load assignment, you may receive a generic route to get you there, but you'll want to check for things like road closures, low bridges, high traffic areas and tolls. If you're hauling an over-dimensional load, you'll need to ensure you're following the permits issued to you on permitted roads.
Anticipating construction and detours on your route can be the difference between being on time for pick-up or delivery and being late.
Keep in mind that if you're just looking at Google Maps, the route it's showing you may not work for a commercial vehicle. You may not be able to drive on some of the roads it recommends and you may not arrive as quickly as it estimates.
Think about the time of day you'll be traveling through certain areas. What kind of traffic conditions will you run into? Can you leave a little earlier to avoid rush hour? Can you go around major cities with minimal out of route miles rather than straight through them? Try to plan your route and start time to maximize your drive time.

2. Determine How Many Miles You Can Drive
As a truck driver driving on highways, you can typically cover about 50 miles in one hour. That means if you plan to drive for about 10 hours each day — as many drivers do — you can cover approximately 500 miles in one day.
The number of miles you can drive each day is dependent upon your Hours of Service availability.
3. Know Where your Hours of Service Stand
Your Hours of Service should be top of mind when you're making your trip plan.
How many hours are on your 11, 14 and 70? More specifically, how many hours of on-duty and drive time do you have remaining for the day and the week? Hours of Service violations are serious and they're put in place for a reason: to keep you and the motoring public safe.
Plan how many hours you can drive each day based upon your Hours of Service availability. For instance, if you only have eight hours left on your 14-hour clock for the day, and you can only drive 50 miles in an hour, you can't plan on driving over 400 miles for the day. You simply don't have enough time on your clock to drive that far and safely and comfortably stop for the day.
You should give yourself plenty of leeway when it comes to your hours. Consider what time you will arrive at your final destination for the night if everything goes your way, and then pad your timeline. It might take longer to fuel up than expected. An accident might pop up and keep you stuck in traffic an hour longer than you planned for. Setting timelines that are too tight can set you up for failure and stress you out trying to reach impossible deadlines. Set realistic expectations.
When you add some wiggle room to your trip plan, you can not only prevent Hours of Service violations , but you can also decrease some of your stress. If your clock is ticking and you're not as close to your final destination for the night as you need to be, you can start making mistakes because you're stressed and frustrated.
4. Check the Weather
What does the weather forecast look like on the way to your destination? Check the weather forecast when you make your trip plan and during your breaks as you make your way to your destination. There are many great apps out there to assist with identifying bad weather.
Your route may take you through inclement weather — whether that's wind, rain or snow. Having a plan ahead of time, before you reach the bad weather, sets you up for success.
Can you leave a little earlier or a little later to miss the weather? Can you adjust your route and go around the storm? You can't always avoid bad weather or road conditions. In those situations, you'll need to remove yourself from the roadways and wait for conditions to improve.
As soon as you know that you're going to encounter poor weather, give your dispatcher a call. Communicate and come up with a plan together. You shouldn't be driving in poor weather conditions, so having a good communication plan is necessary.

5. Plan your Breaks and Fuel Stops
You're required to take one 30-minute break during the day. You'll also likely need to fuel up throughout the day. You'll save time and maximize your Hours of Service by coordinating your break location with your fuel stop location, avoiding the need to make an extra stop for one or the other.
Consider how much fuel you have and how far that will get you. How many times will you need to stop during your trip to fuel up?
Consider your route when you're planning your breaks. Choose truck stops that are along your route. Make a list of backup options as well. Some truck stops may be busier than others and you might have to wait to fuel up. Having a backup option nearby will save you time. You won't have to find a different truck stop on the fly or drive out of route to find another spot to fuel.
6. Plan your Stopping Point For the Day
Truck stops can fill up early, so it's important that you plan where you'll stop for the night. Make a list of a few options where you can park. Some locations will allow you to reserve a parking spot in advance for a minimal fee.
The last thing you want is to have to park illegally somewhere or get an Hours of Service violation because you're driving around trying to find a parking spot.
Tools for Trip Planning Success
There are specific tools that truck drivers like you use to assist them with trip planning.
Communicate with your Dispatcher and the Customer
Your dispatcher should be your number one resource. They're there to support you first and foremost. If you're struggling with trip planning, call them. They can plan a trip with you until you feel comfortable doing it on your own.
It's also helpful to call your shipper or receiver in advance. As soon as you're dispatched on a load, give them a call. Ask them about their location and if there's a specific route you need to take to ensure you can safely maneuver into the location. Ask about overnight parking availability and amenities. Do they have facilities (i.e. restrooms) to keep you comfortable if you park there overnight?
Download Apps to Assist You
If you're looking for a little extra help, there are apps that can provide the assistance you're looking for. Consider apps like Trucker Path or Trucker Tools to help you find nearby truck stops, weigh stations, fuel stops and parking spots. GasBuddy lets you compare fuel prices. Download state 511 apps for weather, road and traffic conditions.

Utilize Trucker Trip Planning Worksheets
Your dispatcher can provide you with worksheets to help you trip plan. The worksheets have a list of questions, including your delivery date, how many hours you can drive, how many miles you plan to drive, how much fuel you have, where you plan to stop and what the weather and road conditions look like.
It's a good idea to get in the habit of filling out a worksheet — or at least sketching out your trip plan — daily.
Make Trip Planning a Routine
You'll only be successful with your trip planning if you make it a routine and do it every day.
The earlier you can finish your trip plan, the better. It's a great idea to trip plan at night, right after you shut down. That way, when you wake up, you have a plan for the day.
Review your trip plans after the fact. Did everything go as planned? What did you learn? What could you do better next time?
The more experience you have trip planning, the better you'll get at it and the less time it'll take you to do it each day. Through trial and error, you'll figure out which truck stops are the best, which areas to avoid, how much time you need to give yourself for fuel stops and more.
Maximizing Your Hours of Service
Everyone makes mistakes; no driver is perfect. Sometimes we miss a delivery window or we don't anticipate something on the road. But you don't want to develop that bad reputation over time.
A solid trip plan can not only help you deliver your loads on time and avoid Hours of Service violations, but it can also eliminate some of your stress and distraction on the road.
Trip planning goes hand in hand with maximizing your Hours of Service. If you're looking to make the most out of every single day that you're out on the road, be sure to trip plan and practice maximizing your Hours of Service.