Company Driver | Owner-operator
Transitioning from an Owner-Operator to a Company Truck Driver [3 Tips]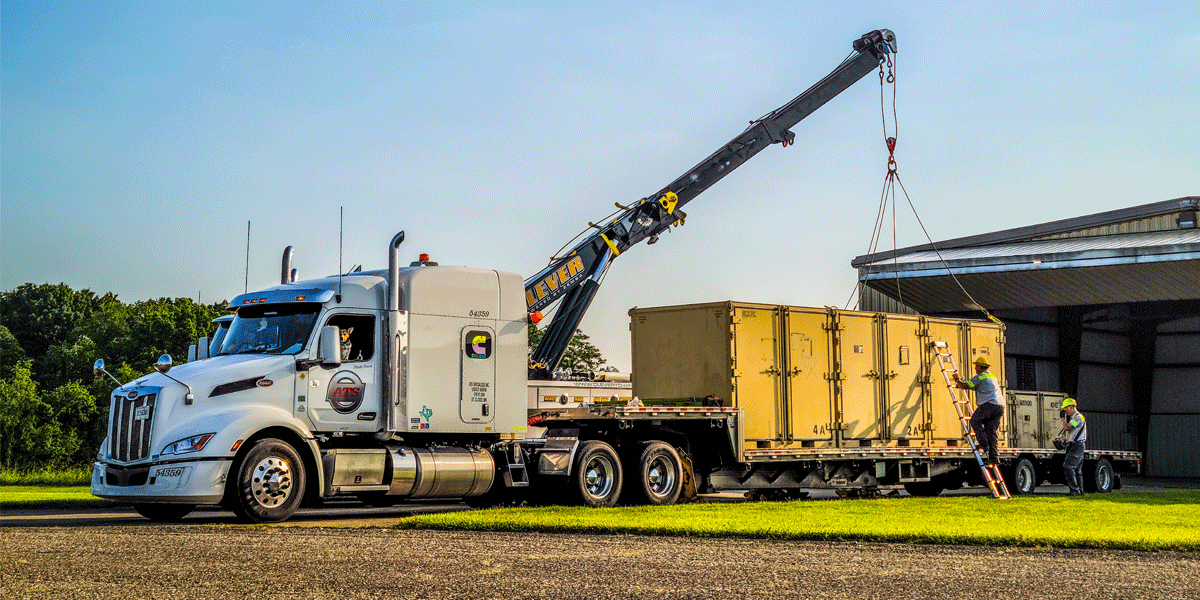 Subscribe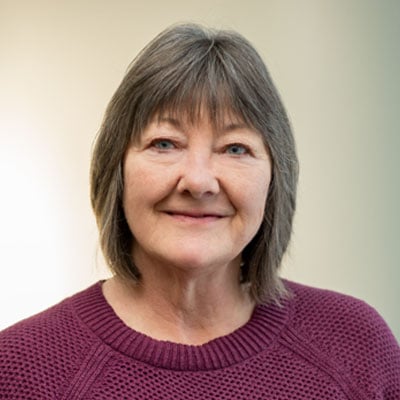 Shelley had limited understanding of the trucking industry when she began at ATS in 2007 – other than to stay out of a truck's way while on the road. She previously worked in health and human services. Since that time, she has realized there is an abundance to learn in regard to the many departments and an array of expertise. She is happy with her position as an applications processor at an essential business. As part of a driver recruiting department, she is part of a flourishing team that cooperates and contributes toward a common goal. She works closely with the safety, compliance, operations and orientation departments to contribute to optimum hiring results.
Is it time to take a step back from being an owner-operator? To sell your truck and join a carrier as a company driver?
There are a number of reasons that you may want to transition to a company driver position. Maybe you financially can't support the owner-operator lifestyle any longer. Maybe you can't keep up with repairs or your truck isn't worth repairing anymore due to major engine failure.
You could have other financial goals and you want to retire soon. Perhaps being an owner-operator is taking too much of your time — valuable time that you'd like to spend with your family. Maybe you simply want to get up, drive, shut down for the night and be done — rather than filling out paperwork and planning your next loads all night.
There are a lot of maybes when it comes to your next step as a truck driver.
Whether you're feeling excited, dreadful or indifferent about transitioning back to a company driver position, you need to know how to make the transition a successful one. You can't simply leave your truck parked and apply at a new company. There are a few steps you need to go through — steps that, if you aren't aware of them, can be easily missed and prevent you from being hired anywhere.
Here at Anderson Trucking Service (ATS), we've been hiring company drivers that used to be owner-operators for years. We have intimate knowledge of the process and can give you the help you need for a smooth transition.
In this article, we'll break down the truck selling process, the documents you need to keep for tax purposes and the documents you need to prove your work history in order to be hired as a company driver. You'll feel confident about your next steps as you transition to a different role.
1. Sell Your Semi-Truck
When you're transitioning from an owner-operator to a company driver position, chances are you also plan to sell your truck (unless for some reason you're choosing to keep it).
There are a few ways you can go about selling your truck. You can sell to a private dealer, list an ad on a trucking magazine or website or see if the carrier you plan to work for will sell it for you. For instance, if you have a clean title and you choose to come to ATS, we'll use our connections to sell the truck on your behalf.
To sell your truck, you'll need a clean title. That means the lienholders have been removed from the title. A lienholder is someone who has issued to you, the owner, funds to purchase the truck. It could be a bank that loans you money to purchase the truck.
Until the truck is paid in full, there will be a lien on the vehicle. If the truck is sold while there's a lien on it, the lienholders need to be satisfied first (paid first) before you, the owner, get the money. Then you will receive the remaining amount.
For instance, if you owe a bank $10,000 for the truck and you sell it for $50,000, you'll need to pay the bank first and then you'll receive the remaining $40,000.
In addition to having a clean title, you'll also want to have a paper trail of maintenance documents and a recent copy of your last Department of Transportation (DOT) inspection. It's not required but it's highly recommended. You'll more than likely get more money if you have all of this documented.
If you plan to have the trucking company you're going to sign on with sell on your behalf, make sure you have an agreement in place. The agreement should detail any commission fees, wire transfer fees or other miscellaneous fees. Make sure you understand how you'll be paid once they sell the truck.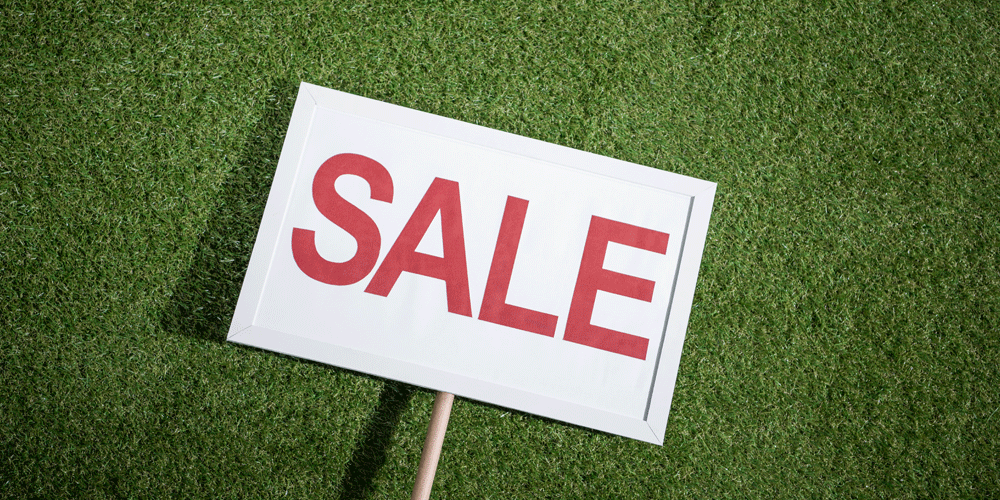 2. Save Your Owner-Operator Paperwork for Taxes
As an owner-operator, you don't have taxes taken out of your settlements; you're responsible for paying in each year. As a company driver, that all changes. Taxes will be taken out of your check and come tax time, things will be a lot easier on you.
However, you still need to be an advocate for your taxes. Chances are, unless you're starting your position as a company driver on January 1, you'll spend part of your year as an owner-operator and part of it as a company driver. These two streams of income will affect your taxes differently, which means you'll still need to hold onto your paperwork and receipts from when you were an owner-operator.
For starters, you need to keep track of the paperwork that proves you sold your truck and received the money for it. You'll need front and back copies of the title of your sold vehicle, a copy of the bill of sale (which details how much money you received), any receipts associated with the sale and bank statements that show you received the money.
If you have any documents that show how much it cost you to sell the vehicle through a dealer, keep those. If you have a trucking company sell the truck for you, keep records of any commission and wire fees. If you sold it to a private seller, you may have a bank check.
Not only will you need to keep track of the paperwork for the sale of your truck, but you'll also need to keep track of all your receipts for work expenses. That includes fuel receipts, hotel expenses, work clothes, tools, toll receipts, maintenance expenses and any other fees associated with carrying out your job on the road. You can write off all of these fees as business expenses come tax time.
If you don't keep receipts of your business expenses, you can't claim them on your taxes. Therefore, you may have to pay a higher amount to the IRS than needed.
3. Keep Your Work Verification Information
Depending on whether you were a true owner-operator or you contracted with a trucking company to haul their freight, there's different paperwork you should keep in regards to work verification.
Trucking companies need to verify three years of work history in order to hire you as a company driver. That means they'll need to verify the dates you worked as an owner-operator.
If you contracted with a trucking company, hauled their freight and operated under their DOT number, then your work verification can be traced within their systems. The recruiting team will be able to ask that company for a work verification.
However, if you worked under your own authority and had an MC number, it's a totally different story. There's no company to call or email for a work verification because you were working for yourself. Your application as a company driver will be much more difficult to process.
Recruiters need a certain amount of information to determine if you fit within hiring guidelines. If you don't have a reliable work history, they can't hire you. They need to learn about your history of hauling loads and if you had any problems with the company or customers.
There are a few ways you can prove your work history as an owner-operator who ran under their own authority. Maybe you used a brokerage company or load boards or you secured your own regular customers. No matter how you secured freight, be sure that you keep a good point of contact.
Your prospective new trucking company can contact them to discuss the dates you hauled freight for them, approximately how many loads you hauled and the date of the last load you hauled for them. Keep in mind that some brokers won't provide work verifications.
In addition to having good contacts, you should keep very good records of your time as an owner-operator. This paperwork will prove that you were hauling loads. Keep your bills of lading. These will provide proof of pickup and dropoff.
If you've worked with an accountant on your taxes, keep the business receipts or expenses reports for proof that you were hauling loads.
A 1099 form could also help prove your work history. This documents the payments that were made to you as an individual or a business (that didn't come from an employer). A certificate of ownership could also help because it'll show when you owned a truck.
If you run under your own authority, you should also belong to a consortium. They take care of drug and alcohol testing, which you'll also need to supply to a trucking company in order to be a company driver. They'll need to see the dates you tested and your results for each test.
You should save your paperwork, driving records and receipts for at least three years to make sure you have all your bases covered and can prove your work history. The more proof, the better. Keep your documentation in a safe place so that it doesn't get destroyed accidentally. If you're worried about keeping records for so many years, consider digitizing all of them.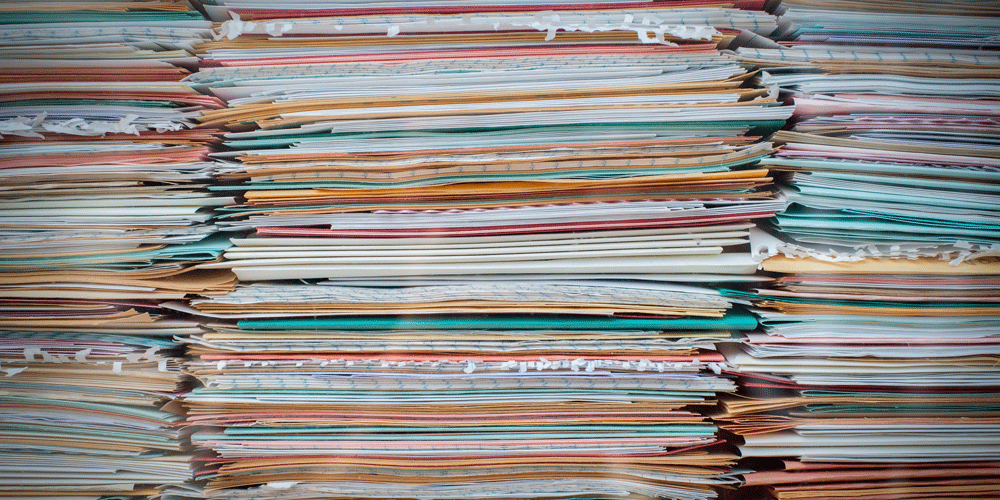 Make Your Move as a Company Driver
Is it time to make your move to a company driver position?
With the current freight market, many drivers are making this switch. A company position provides stability that you may struggle to achieve as an owner-operator. Or perhaps you just don't desire to keep up with the tough grind any longer.
Before you make your decision, consider this article, which will help you understand the pros and cons of being a company driver.
If you're ready to start applying, take a look at the company driver positions we have to offer. We're looking for experienced over-the-road drivers. Not only does ATS offer competitive pay, we have insurance packages, vacation pay, 401K plans and guaranteed pay.