The 2022 Truck Part Shortage and What it Means for Truck Drivers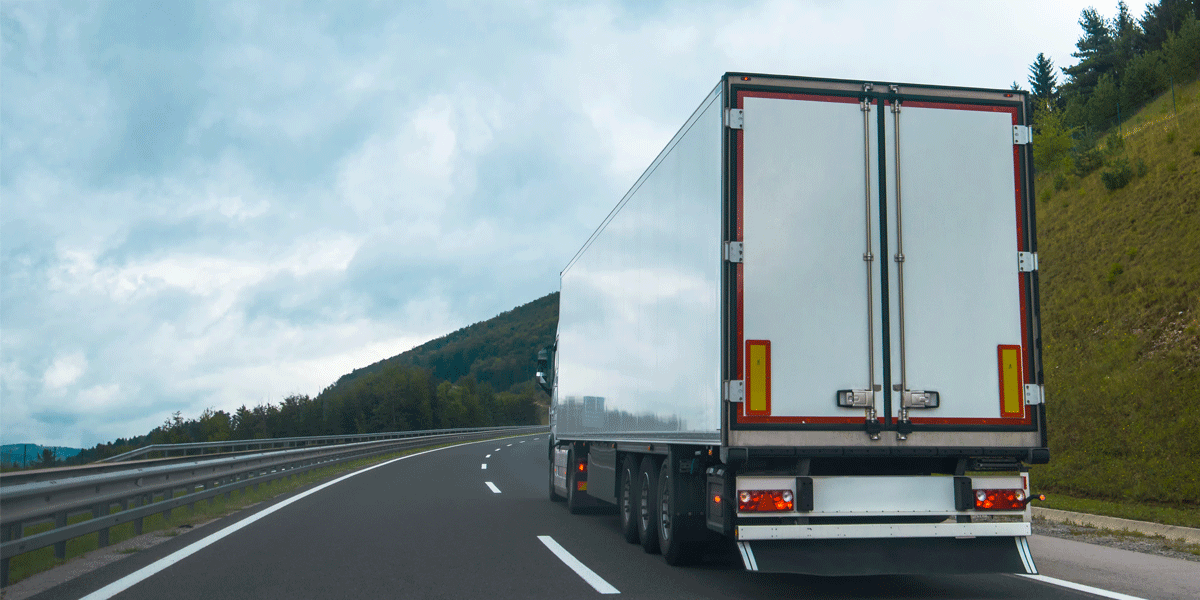 Subscribe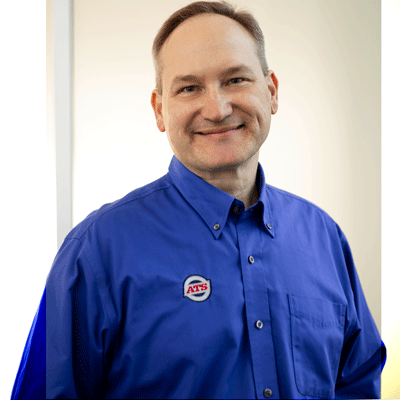 As the director of equipment sales and procurement at ATS, Steve is responsible for purchasing new equipment in order to keep the ATS fleet in line with — and oftentimes ahead of — federal fuel and safety regulations. His team is also responsible for selling equipment that is being retired from the ATS fleet. Steve has been with ATS for three decades.
So, the truck shortage. Let's talk about it.
Since the pandemic began in early 2020, we've seen companies close and industries suffer. The trucking industry hasn't gone untouched. Labor and parts shortages stalled the production of Class 8 trucks and the industry is still struggling to recover.
That means you may be driving an older truck than you're used to, you might be experiencing more breakdowns and you may be seeing longer wait times in the shop.
I'm the director of equipment sales and procurement here at Anderson Trucking Service (ATS), and one of the things I'm responsible for is ordering new trucks and updating our fleet. I have been dealing directly with the truck and trailer shortage throughout the pandemic.
In this article you'll learn about:
The origins of the parts shortage
How the parts shortage affects you
The truck shortage outlook
When you finish reading, you'll understand what caused the truck shortage, what it means for you and when you can expect a change.
What Caused the Part Shortage?
To explain the parts shortage as we see it now in 2022, we have to go back to the root of the problem. The parts shortage has only been aggravated by the pandemic, but we were seeing signs of a problem as early as 2018.
In the last couple of decades, producers have migrated to utilizing just-in-time (JIT) component inventory arrivals and using single-sourced component suppliers to minimize costs and maximize efficiencies.
What this means is truck manufacturers aren't warehousing parts anymore; there's no stockpile of truck parts lying around waiting to be assembled. Instead, parts are assembled on the truck the day they arrive. Essentially, companies are waiting for the part to come in so they can finish assembling the truck. Additionally, they're buying a lot of their parts from a single source to cut down on costs.
You can imagine how that became an issue when the pandemic hit and there were labor shortages everywhere.
Think of how many makes and models of passenger vehicles there are. The list is seemingly endless. You have Chevy, Dodge, Ford, Subaru, Honda, Hyundai, Toyota, etc. As far as companies that make Class 8 commercial motor vehicles (CMVs), there are only seven companies (or assemblers) — several of which share ownership. This includes Kenworth, Peterbilt, Volvo, Freightliner, Mack, International Trucks and Western Star.
So you only have seven companies serving the North American market assembling class 8 CMVs and they're all using the same global suppliers. That means every company is struggling with the same problem.
Before the start of the pandemic, some original equipment manufacturer (OEM) production boards were already sold out for several quarters. This extended optimal supplier/buyer lead times. In some aspects, we entered the COVID quarantine period already strapped for capacity.
Labor shortages became a problem for everyone — OEMs and assemblers alike. Manufacturers have had to rework production lines so that employees can work in socially distanced workstations. And if you've ever seen how a truck is put together (with eight or nine people working on it in synchronicity within 10 feet of each other), you can understand how this significantly slowed production.
As these component delays became more of an issue, each additional variable became more noticeable and added to a severely disrupted supply chain. There was a polar vortex in southern states, a tractor production labor strike and the weeklong blockage of a major canal.
Not only that but there's a delay getting the parts to the assemblers. Once a part finally does arrive, it may need to be placed on a truck that's already assembled and just sitting in a lot waiting for that final part.
Now, not only are OEMs unable to get the parts to the assemblers in a timely fashion (if at all), the assemblers are at such a lowered capacity that no one can catch up. Lead times have stretched significantly.

What Parts Are Affected?
You've probably heard about the microchip shortage, but there are thousands of parts that go onto a Class 8 vehicle and they come from hundreds of suppliers. While we need the microchips for things like collision mitigation, automated manual transmissions and various control modules, other parts are in short supply as well.
The shortages come from nearly all steel, aluminum, rubber and electrical components. Items from all areas of an asset build, from front to back, such as bumpers, windshields, power steering, dash clusters, tires, adhesion glues, actuators, resin, shocks, fifth-wheel assemblies, suspensions, bunk windows and screens have all caused final production delays.
This has caused truck assemblers to rethink what is and isn't necessary to drive a truck, so some trucks are coming off the line with missing components. While some trucks are just sitting in overflow lots waiting for a fundamental part, others are sent to trucking companies without components like bunk mattresses or internal lighting.
The Rising Cost of Equipment and Maintenance
It's generally believed that we need about 230,000 new trucks produced each year to keep up with demand. If companies go from producing 500 trucks per day to 300, we aren't meeting demand.
Now consider that companies may only be producing a few dozen trucks per day. That's a whole new story. Companies get significantly behind and it takes time to build back up that supply.
Because demand is high and supply is so low, the cost of trucks has risen significantly. The build cycle has also gotten much longer. If a trucking company orders a new truck today, whereas they normally would've gotten it in four months, now they might not get it for over a year — if they even get it at all.
A used truck that's several years old that once sold for $35,000 could easily be selling for double that amount — that's how much of an impact the parts and labor shortage is making.
What to Expect From the Truck Shortage as a Driver
As a truck driver, the parts shortage and truck shortage will affect your operating costs. If you're leasing a truck, prices might be higher even though the equipment you're driving might be older. When your lease term is up, you may not be able to move into a new truck with the same company because, just like all truck assemblers, all trucking companies are struggling to get new trucks.
Maintenance costs may rise and downtime might last longer than usual as you wait for parts to come in. A part that might have cost $100 just two or three years ago may be a few hundred dollars now due to supply and demand.
If you decide to buy a truck — whether outright or after your leasing term ends — you may have trouble getting financed by a bank. They may finance you for only a fraction of what you're asking for. This is because, once the truck supply is back to normal, the cost of older trucks will decrease significantly.
Now, more than ever, it's crucial to maintain your truck with good preventative maintenance practices. It's also important to closely vet companies if you're planning to switch trucking carriers anytime soon. Ask about the age of their fleet and find out how well-maintained their trucks are.
Carefully researching companies will help you make the best choice for yourself with the equipment you desire. If you're in the market to buy a truck, shop around for the best deal or consider waiting a couple of years to buy until prices drop.
When Will the Truck Shortage End?
For the majority of 2020, truck production stalled. Factories were closed, people weren't going to work, employees were laid off. We didn't see any relief in 2021 and we aren't likely to see any significant relief in 2022. We are seeing good signs of increased production, however.
We need approximately 230,000 new trucks produced each year to keep up with demand. If companies go from producing 230,000 one year to significantly less, it takes a lot to work back up to demand. Back-to-back years of lowered production have pushed lead times. So while we might see production increasing, we may not see any real, noticeable relief until 2023. A full recovery could happen in 2024.

Is Trucking Worth it in 2022?
Avoiding the effects of the parts shortage might be difficult — if not impossible — but by finding a company with well-maintained equipment and a younger fleet, you may not see your pay and productivity suffer.
While the parts shortage might seem bleak, it's a driver's market right now. The demand for drivers is high, so the pay is higher than ever and is expected to keep increasing. Not only that, but many trucking companies are changing their programs and benefits packages to benefit you, the driver.
To learn more about what's happening in the trucking industry this year, we've put together an article that explains everything from pay increases to the truck shortage to home time increases. It can help you decide on your next career steps.