The 2022 Truck Driver Outlook: Is Truck Driving Worth it in 2022?
Subscribe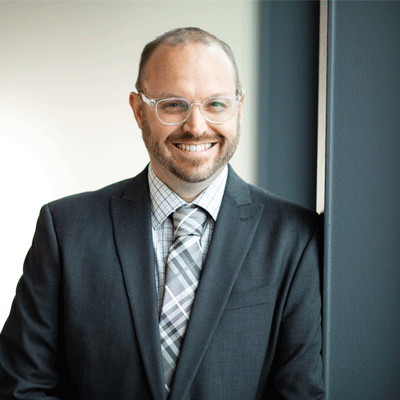 Lars has been in the trucking industry his whole working life. He started working in the shop when he was just 16 years old. Lars spent about 10 years in operations before moving to driver recruiting. He spent five years in recruiting before joining the ATS team as the vice president of driver recruiting. He currently serves as the vice president of van operations. No day is ever the same in the trucking industry and Lars enjoys the challenge that presents.
There's no shortage of drivers with a commercial driver's license (CDL) in 2022, but carriers are struggling to find qualified drivers. That presents an interesting question: Is it worth it to be a truck driver?
Maybe you're trying to decide if this is still a job you love or you've recently gotten your CDL and you're trying to decide if you want to keep pursuing a job in an ever-changing industry.
Ultimately, the decision is yours. But if you don't have all the facts before you make your decision, you may not make the right choice for your future.
I have years of experience in the trucking industry. I've watched it change through the years and as the vice president of driver recruiting here at Anderson Trucking Service (ATS), I keep a close watch on the trends.
Keep reading to learn about the predictions for the truck driver landscape in 2022.
By the time you're finished, you'll know exactly if you should start or keep truck driving in 2022.
Is Trucking Worth it in 2022: 4 Key Considerations
The four factors that will play a huge role in determining whether or not truck driving is worth it for you in 2022 include:
Pay increases
Home time increases
Equipment shortages
COVID-19 restrictions and delays

Pay is Expected to Increase
The demand for qualified drivers will continue to rise in 2022.
The average age of a new driver is 38. The average age of truck drivers in the transportation industry right now is 54.
While there are many drivers out there with their CDL, some have disqualified themselves from top carriers one way or the other. Many drivers quit driving when the pandemic started, and they simply haven't returned to the workforce. With the average age of truck drivers sitting at 54, when that generation of baby boomers decides to retire, there will be even more of a demand for truck drivers.
That's driven the high demand for qualified drivers, and the top trucking companies are willing to pay to get the top drivers on their teams. If you have experience as a truck driver, a good safety record and your background checks are clean, you'll have your pick of carriers in 2022.
In recent years, there's a whole new landscape of pay. Carriers have reviewed their pay packages. Before this, many of these packages had remained largely unchanged for years. The driver shortage caused carriers to rethink their packages and they're becoming more competitive. Carriers are making these changes to help you.
You can easily make $70,000 or $80,000 after a year or two in the industry. There's no college requirement, no two-year certification. You don't need an expensive education to become a truck driver. With just a few years in the trucking industry, drivers that work hard can make well over six figures. A job that maybe wasn't paying enough 10 years ago is now a very lucrative career.
If you're driven by your ability to earn, the market is yours in 2022 as a truck driver. It's a driver's market. Not only are wages through the roof because of the driver shortage, but the spot market is driving earning potential. The spot market refers to the rate that is paid by a shipper to move freight immediately or in the near future
The spot market is comprised of loads without a contracted rate behind them. A customer with a shipment that needs to go across the country will ask several carriers for a quote.

Each carrier will provide a quote and customers are forced to take it or leave it. Because there's a driver shortage, carriers can give out much higher quotes than ever before. Customers just need to find someone with a truck, so they're willing to pay much higher rates than ever before to get their loads hauled.
The spot market has been driven by the driver shortage but has exploded since COVID hit.
More Home Time is Available
With drivers making so much money, many are willing to go home more frequently than ever before. They might be going home significantly more than they were just two or three years ago, but they're pulling in the same amount of money — if not more
The pandemic also opened up a lot more opportunities for drivers looking for local or regional routes. With stores closing or keeping limited hours, mask mandates in place and the threat of the spreading virus, many people stopped shopping in physical stores and switched to online buying.
Amazon's online network exploded, as did other companies. Amazon created more local routes to accommodate this. Other carriers began to evaluate their traditional trucking model and drivers are seeing more and more local options available.
Carriers have been trying to create local jobs for years, but the onset of COVID and the significant rise in online shopping made it explode.
If you're a driver that isn't sure if over-the-road (OTR) driving is right for you, or you've been OTR for years and you're ready to be home more often, local routes may be something you can take advantage of in 2022.

Equipment Shortages Will Continue
Unfortunately, the equipment shortages we saw in 2020 and 2021 are expected to continue into 2022 — though estimates do say they may improve some this year.
Supply chain disruptions — unemployment rates up and workers being out sick — have led to shortages of every single part that builds the truck.
Parts shortages lead to truck shortages. Trucks are being delivered to trucking carriers missing parts and carriers are forced to endure endless wait times for parts to come in.
If you're switching companies, equipment may drive your decision entirely. Many drivers are calling multiple companies and finding out who has the newest truck. That's who they decide to sign with. Because all manufacturers and trucking carriers are dealing with the same problem, you won't be able to be as selective with the truck you're driving in 2022.
Now, consider that your truck breaks down. If you need to have a part replaced, what normally took a couple of days to come in could take weeks.
That doesn't even take into consideration the worker shortage, which has created a huge ripple effect. It may take longer for a tow truck to get to you because there aren't as many out there. You might have to wait a lot longer at the shop too due to staffing shortages.
Your machine is your livelihood. Downtime can have a significant impact on your income. Breakdowns can't all be prevented, but it's more important than ever to take care of maintenance concerns and schedule preventative maintenance appointments in a timely fashion.
This is where choosing the right carrier can make all the difference; carriers have been making changes to their pay packages to help you. Many of them have increased detention pay and layover pay. If you pick the right carrier, your pocketbook might not suffer.
COVID-19 Restrictions and Delays are Still a Factor
The COVID-19 pandemic has led to a number of the situations that we've mentioned above; they're all symptoms of the same beast that keeps feeding itself
COVID restrictions, delays and shortages can make a difficult job increasingly difficult. You might be traveling across states and not know the vaccine policies and mask mandates from state to state. Stores that didn't use to close early might be closed entirely. There may be fewer truck stop attendants or restaurant workers. Your favorite foods might be sold out in stores and you'll be left on the road without the comforts of home.
You have to live with the risk of being infected by the virus and having to take time off work until you're healthy again. You may have family members that get the virus and you may need to go home to take care of them. All of this can potentially lead to a decrease in income.
The staffing shortages caused by COVID may increase your detention time. You might be waiting hours to drop off or pick up because the load is still sitting on a ship somewhere, the load hasn't been packed up yet or there are no workers there to help you. Shippers may have changed hours because of the pandemic and they may not be open when you get there.
If you decide to keep driving in 2022, these will be some of the frustrating issues you will simply have to deal with as the pandemic surges on. Consider that COVID may impact each industry differently, but it impacts every industry; it's not something you can escape right now.

Choosing the Right Carrier in 2022
In 2022, the cons of trucking are feeding the pros. COVID and supply chain issues are driving the rise in truck driver income.
If you continue to drive in 2022, you can expect to make great money, but you'll be dealing with a few potential nuisances — including parts shortages and staffing shortages.
If you want to make great pay and have the chance to drive a local or regional route, keep on driving in 2022. If you don't want to deal with parts shortages and downtime, you may want to hop on a new career path — at least until these issues calm down
Have you decided it's time to keep on trucking in 2022? Here at ATS, we know that finding the right carrier to drive for makes all the difference. When you know you have a great carrier backing you, it's a lot easier to decide to keep on trucking in 2022.
That's why we've put together a list of the top trucking carriers you can drive for this year and how you can decide which one is right for you.