10 Best Trucking Companies to Work For (And How to Choose)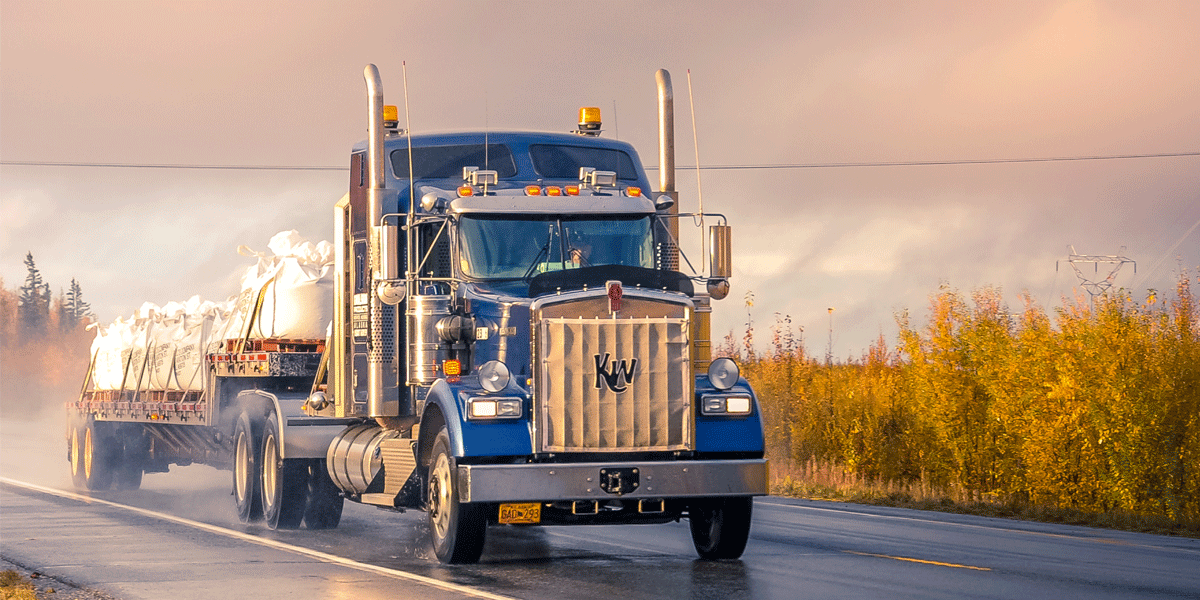 Subscribe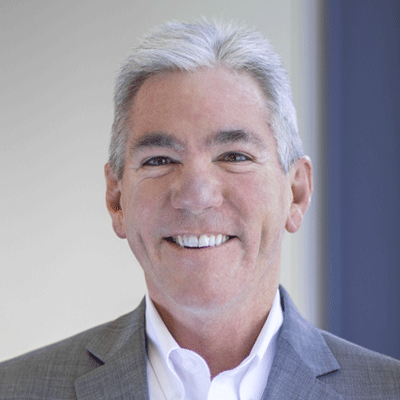 With over 30 years in transportation, Joe has developed an appreciation for the industry and how vital safe, high-quality drivers are to a company's success. As the (former) vice president of driver recruiting, Joe led a team of driver consultants while finding creative ways to attract drivers to ATS. He began his career earning a criminal justice degree while serving in the U.S. Army and joined ATS after being honorably discharged in 1990. During his time at ATS, he's served in various roles, including general manager of ATS International.
Looking for the best trucking company to work for? You and most every truck driver out there!
A lot of drivers are in the same position as you, and everyone's definition of "best trucking company" is different.
It can be difficult to find a trucking carrier that meets all of your requirements. You want a high-paying carrier, but you still want to make sure your home time needs are met. You want a company that respects you and provides stability.
Ultimately, you want to be able to pay the bills — something that most of us want.
Failing to find a good fit in a trucking company is not only frustrating, but it can be a significant detriment to your career. Additionally, switching carriers can significantly impact your income.
While we at Anderson Trucking Service (ATS) specialize in over-the-road (OTR) trucking — with opportunities for company drivers, lease drivers and owner-operators — and we're confident in what we have to offer, we understand that you need options. You need to find the best fit for you.
Our goal is to help you find the best carrier, so we've provided a list of carriers that we consider the all-around best. We define best using seven different indicators:
Pay
Home time
Safety
Retention
Respect
Diversity of options
Equipment
The carriers on this list were chosen because they are among some of the carriers with the highest safety records, highest pay, best home time and a reputation of respect.
They also belong to accredited organizations like the Truckload Carriers Association, the American Trucking Association and the Specialized Carriers and Rigging Association. These organizations are committed to safety, earnings, retention and regulations. They plan for future problems and help drivers prepare rather than react after the fact.
After reading this article, you'll know exactly which carriers you should keep in your sights.
The Best Trucking Carriers to Work for in 2023 Include:

Roehl Transport
Founded: 1962
Headquarters: Marshfield, Wisconsin
Insight: Roehl Transport has several terminals located across the country. As a training company, they work with both individuals looking to go through CDL truck driver training and inexperienced drivers who desire more experience.
They run a successful Safety and Job Skills Program and provide ongoing safety training to their drivers. They don't cut corners and are very thorough when it comes to driver selection and onboarding practices to ensure they maintain a strong culture of safety.
They have a variety of options for drivers, including local, regional and dedicated truck driving positions.
Schneider
Founded: 1935
Headquarters: Green Bay, Wisconsin
Insight: Schneider places a big focus on safety — you can tell by the bright orange color of their fleet that was chosen for its high visibility on the road. Drivers receive ongoing safety training.
Schneider has a commitment to the next generation of truck drivers, which is why they offer individuals pursuing a trucking career paid CDL training. Individuals can choose to pursue CDL apprenticeship training, company-sponsored CDL training or tuition reimbursement.
The company is a top military-friendly employer and actively recruits veterans.
Landstar
Founded: 1968
Headquarters: Jacksonville, Florida
Insight: Landstar is a leader in managing true owner-operators. They do not have company drivers in their fleet, but instead rely on a network of independent contractors and lease owner-operators. Their unique model provides a simplified method of choosing freight on their load board, offering drivers flexibility to work as little or as hard as they want. Drivers also receive fuel discounts.
Landstar has built a safety-first culture by offering safety orientation and ongoing training opportunities. They are strict in their owner-operator hiring qualifications.
---
Related: Comparing ATS and Landstar
---
J.B. Hunt
Founded: 1961
Headquarters: Lowell, Arkansas
Insight: J.B. Hunt boasts a number of driving options, including intermodal, dedicated, truckload, less-than-truckload, flatbed, home delivery, temp-controlled and international.
J.B. Hunt follows strict hiring standards and drivers need to meet various background checks. Their commitment to safety extends as far as installing forward collision warning systems in nearly all of their Class 8 tractors.
---
Related: Comparing ATS and J.B. Hunt
---
Melton Truck Lines
Founded: 1954
Headquarters: Tulsa, Oklahoma
Insight: Melton Truck Lines is one of the largest international flatbed carriers in North America. Their focus on prioritizing driver well-being has led to good rates of retention and drivers that are committed to the company for the long run.
Melton hires both experienced and entry-level truck drivers and they follow strict hiring practices.
They have unique and competitive pay and home time programs.

Maverick
Founded: 1980
Headquarters: North Little Rock, Arkansas
Insight: Maverick puts a big focus on home time. They have local and dedicated jobs to keep drivers in consistent lanes that allow them to go home frequently, if not daily. Both their pay and benefits are competitive. Drivers that are inexperienced have student driving opportunities in flatbed, glass and marine, and Maverick also offers a CDL training program.
They are known for having excellent team culture. They recognize their drivers with different awards of excellence.
Heartland Express
Founded: 1978
Headquarters: North Liberty, Iowa
Insight: Heartland Express has a great reputation and fantastic retention rates. They value driver experience and pay drivers accordingly.
Their commitment to safety can be seen by their high CSA score. They pride themselves on their commitment to meeting home time requests and providing drivers with new equipment.

Crete Carrier Corporation
Founded: 1966
Headquarters: Lincoln, Nebraska
Insight: Crete started as a family-owned company and acquired Shaffer trucking and Hunt Transportation. Shaffer is considered one of the nation's premier providers of temp-controlled service. Crete has twenty terminals spread across the country.
They follow seven main principles, with safety at the forefront of everything they do. Crete is also an industry leader in pay.
There are options for both company drivers and owner-operators. They also have a driver mentor program, where new drivers can talk to experienced drivers about policies and driving techniques.
Prime, Inc.
Founded: 1970
Headquarters: Springfield, Missouri
Insight: Prime offers great culture for both drivers and corporate employees. They pride themselves on providing drivers with new equipment, with the average age of their tractors being one and a half years.
Prime works with both experienced drivers and individuals who want to pursue CDL training. They employ strict hiring standards to hire only the safest drivers. With options for company drivers and independent contractors, drivers may haul refrigerated equipment, flatbeds or tankers.

Bison Transport
Founded: 1969
Headquarters: Winnipeg, Manitoba, Canada
Insight: Bison Transport is an award-winning Canadian transportation company that offers security and stability for drivers. Their retention rates are phenomenal; when a driver starts at Bison, they typically don't move around because the company culture, equipment, amenities and relationships are so great.
They have a large fleet of drivers that are known for their focus on safety. They have driving options for new drivers or owner-operators. They place special attention on tailoring their facilities to women drivers to encourage more women to enter the industry.
Which Company Will You Choose?
Now that you've learned about the best companies in the industry, what's next for you?
Only you can make the best decision for yourself.
Perhaps home time is your top priority, or maybe you'd rather work at a top-paying carrier that keeps you on the road a little longer. Maybe you just want a carrier that you feel will respect you and the rest doesn't matter as much. Some of you may be new to the trucking industry and you're looking for a carrier that will either take on a new driver or one who will provide training.
The carriers we listed are great in a variety of ways, which is why we classified them as best in show. But it's up to you to continue your research.
Take the time to read reviews on third-party sites like Glassdoor and Google. Read what drivers are saying about their experience with that carrier. Ask them questions when you see them at the truck stops and make sure what driver recruiters are saying aligns with what drivers are saying.
Be sure you take the time it requires to fully research each carrier and talk to them. Bring a list of negotiables and nonnegotiables with you to every conversation and be honest in your expectations. Don't just pick the carrier that offers you the most money; be reasonable in your earning expectations and ask for everything in writing.
At ATS, we send our company drivers home every two weeks. We're a Top Pay Certified Carrier and our focus is on giving our drivers the respect they deserve. ATS company drivers have access to an industry-exclusive, unique pay program. It automatically pays whatever earns you more — cents per mile (CPM) or percentage pay.
As a stable company that offers you peace of mind, you won't have to worry about your job or your paycheck as you advance in your career at ATS.
If that's something you're looking for, check out our hiring areas to see if you're qualified to drive for us. You can fill out a quick app or the full application and a driver consultant will reach out to you.