The Best Paying Trucking Companies in 2022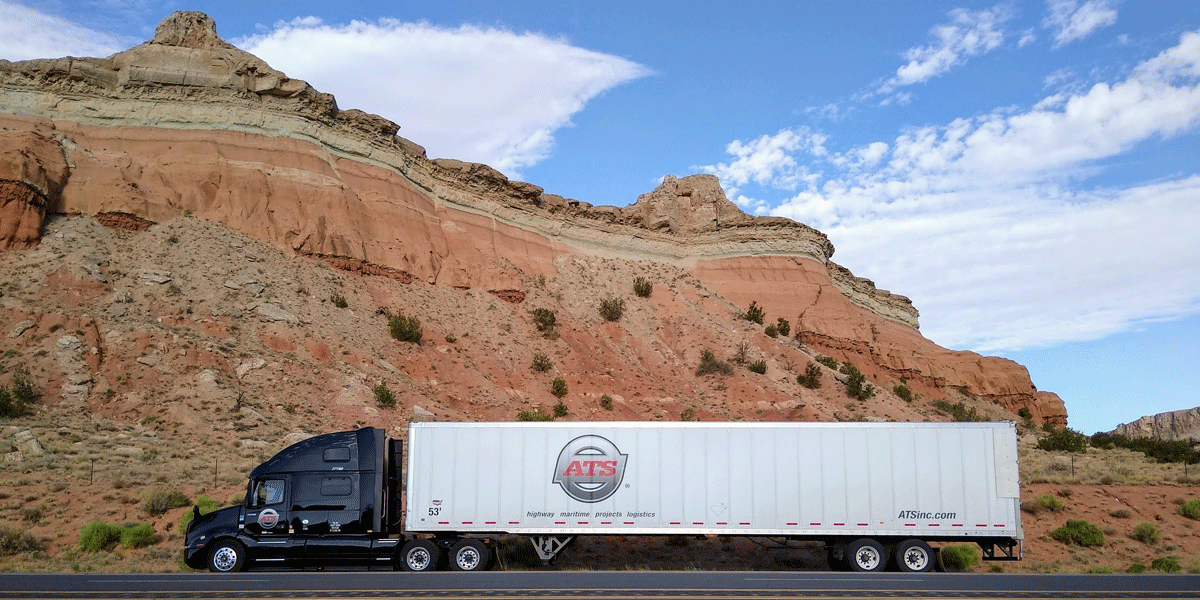 Subscribe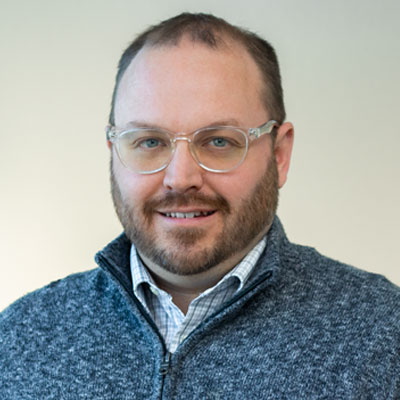 Lars has been in the trucking industry his whole working life. He started working in the shop when he was just 16 years old. After attending Chippewa Valley Technical College in Eau Claire, Wisconsin and earning his marketing degree, he started working in operations. Lars spent about 10 years in operations before moving to driver recruiting. He spent five years in recruiting before joining the ATS team as the vice president of driver recruiting. He loves the challenge driver recruiting presents; no day is ever the same. Changing a driver's life by offering them a great opportunity is what keeps him going.
Show me the money!
If you're like most drivers out there, one of the things you care most about when switching trucking jobs is your income. And no one can blame you for that. You have yourself and your family to provide for. You have bills to pay not only at home, but you may also have to make truck payments and insurance payments.
You want to be sure you find a job that pays you more than enough to cover your bills and pays you adequately for the work you do.
As a driver, there are few things worse than finding a company you loved only to be paid very little. Or, to go to a company where the pay you were promised isn't what you're taking home each month. Being unable to provide for your family and having to switch companies is a nightmare at best; we don't want you to ever have to do that. We want you to be confident about your decision the first time.
I've spent over 15 years in the trucking industry working at both large and small carriers and companies that specialize in hauling different types of freight.
Although Anderson Trucking Service (ATS) is a top pay certified carrier, putting ourselves on this list would only make us a biased source of information. That being said, you won't see our name on this list even though we're proud of what we pay our drivers and think you'd be happy with it too.
In this article, I'll use my definition of "best paying" to help you learn more about some of the highest-paying trucking companies in the industry right now. I'll also explain why I've placed them on this list.
The 10 Best Paying Trucking Companies
Not only were these companies chosen because they pay well, but they've also been chosen because you won't need to run yourself ragged at these companies to make a great salary.
I've put together a varied list, meaning that this isn't just a list of the best paying flatbed companies or heavy haul companies. You'll find companies that provide the best pay for flatbed drivers, reefer drivers and more so that there's an option for every type of driver.
I've also arranged this list not necessarily according to who pays the most, but which carrier pays the most for the amount of work you have to do (meaning you won't have to work as hard and burn yourself out to make a great living). You can be certain that every company on this list will pay you well.
Each is worth giving a call to find out how much they'll pay you based on your experience. The pay estimates given in this article are just that — estimates — and are subject to change.

Bennett Motor Express
Founded: 1974
Headquarters: McDonough, Georgia
Insight: Bennett Motor Express is ranked among the top specialized carriers in the industry. They haul a lot of specialty loads, oversized loads and heavy haul loads. They also haul freight for the Department of Defense (DOD). DOD pays very well, but drivers are required to go through an extensive background check process first to gain security clearance.
There is a tough barrier to entry at Bennett, but once drivers get hired here, they tend to stay. That has driven Bennett's retention rate up.
Bennett isn't transparent about how much they pay their drivers, but they're a respected company with competitive wages.
Drivers report an average weekly salary of $5,000 at Bennett.
Mercer Transportation
Founded: 1977
Headquarters: Louisville, Kentucky
Insight: Like Bennett, Mercer Transportation also hauls a lot of specialized freight. They also haul freight for the DOD. Both of these types of freight drive truck drivers' salaries up.
Mercer, however, only works with owner-operators. They don't publish their pay online, but most drivers report making well over six figures there.
Drivers are settled within hours of Mercer receiving the paperwork on finalized loads.
Drivers reportedly make an average of $64,00 per year.
Sysco Foods
Founded: 1969
Headquarters: Houston, Texas
Insight: Sysco Foods is a private fleet. Private fleets often tend to pay their drivers very well because they're only hauling their products and their overhead costs aren't as high as other trucking companies. They set up their own freight lanes and distribution channels. Their primary focus is getting their goods to the final location, and then they focus on profit.
Because they pay so well, trucking jobs in private fleets are among the most coveted in the industry. They have local routes available from coast to coast.
A typical driver at Sysco will make around $80,000 per year.
Walmart
Founded: 1962
Headquarters: Bentonville, Arkansas
Insight: Walmart drivers are part of one of the largest and safest fleets in the world. They have strict hiring standards which help them maintain their prominent safety record.
As a private fleet, they're well-known for paying their drivers well and for paying them for all of their time. For instance, if you have to spend your night in the truck for your Department of Transportation (DOT) 10-hour break, you'll be compensated for it. They also pay quarterly safe driving bonuses.
They have a large variety of driving options, like hourly driving positions, regional routes and over-the-road (OTR) jobs.
Tenure is heavily rewarded at Walmart; in fact, their turnover rates are among the lowest in the industry. The top reason drivers leave is retirement.
The longer drivers stay, the more they're rewarded with pay and great hours. For example, a driver who's been at the company for 20 years could be making as much as $150,000 while only working nine-to-five Monday through Friday. Because of this, it can be difficult as a new driver, but sticking around is typically worth your while.
Drivers can make up to $110,000 in their first year with Walmart.
UPS
Founded: 1907
Headquarters: Atlanta, GA
Insight: Like Walmart, UPS rewards its drivers for their tenure. They also have a variety of driving positions. Truck drivers with their CDL can move freight in a tractor-trailer, but UPS also has well-paying positions for package delivery drivers and personal vehicle drivers.
UPS is known for having a safe fleet of drivers and for providing a variety of freight options.
It can take drivers a while to reach a high-paying position, but once you've got a few years under your belt there, you'll more likely than not make more than most truck drivers across the country. Like many companies on this list, the longer you've been there the more money you make and the easier the job gets.
Pay for tractor-trailer drivers begins at $35 per hour.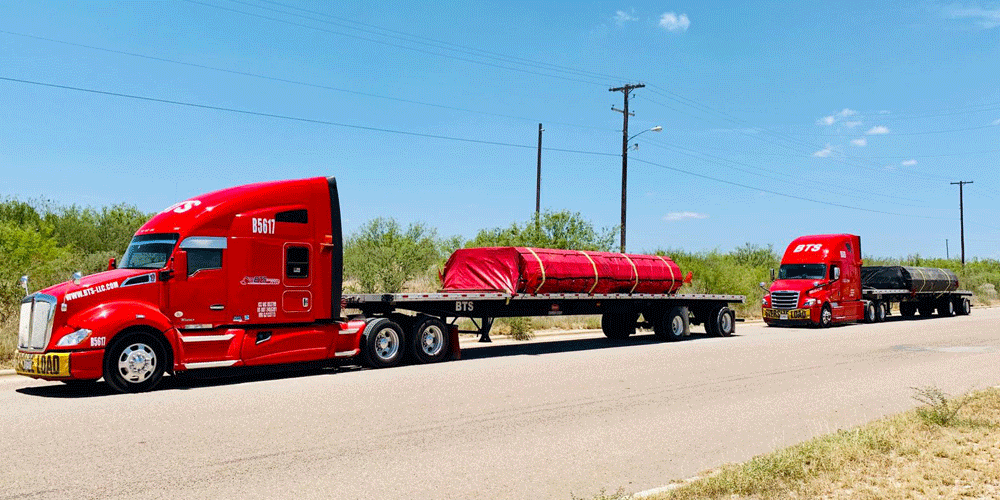 GP Transco
Founded: 2006
Headquarters: Joliet, Illinois
Insight: GP Transco is the newest company on this list. Despite being a newer company in the industry, they're consistently known for competitive pay. They have positions available for owner-operators, company drivers and team company drivers; all are paid well.
GP Transco is a technology-driven company, which helps them maximize their drivers' earnings.
In their first year, company drivers make between $80,000 to $90,000 with the opportunity for a raise after six months.
Marten Transport
Founded: 1946
Headquarters: Mondovi, Wisconsin
Insight: Marten Transport is a reefer carrier. Not only are they a top pay certified carrier, but they were also one of the first carriers to introduce guaranteed pay. And their guaranteed pay doesn't just last for a month or two; it lasts for the duration of your time there.
They offer various positions for drivers, including regional, dedicated and OTR routes. Their great pay and options for drivers means that they have one of the lowest turnover rates in the industry. Drivers typically stay with the company until retirement.
Drivers can expect a guaranteed minimum weekly paycheck that amounts to at least $70,000 per year for new drivers. The rate they pay per mile is lower than some of the other companies on this list, but their exceptionally high accessorial pay makes up for it.
ABF Freight System
Founded: 1923
Headquarters: Fort Smith, Arkansas
Insight: ABF Freight System is a less-than-truckload (LTL) freight carrier. It's a subsidiary of ArcBest Corporation.
ABF has both local routes and OTR routes. Because they're an LTL carrier, they have high-touch, high-stop freight. However, drivers are compensated very well for it.
ABF drivers average $70,000 and higher each year.
Barr-Nunn Transportation
Founded: 1982
Headquarters: Granger, Iowa
Insight: Barr-Nunn Transportation is a dry-van truckload carrier. They've been top pay certified for 17 years. They're also known for having great pay raises.
They have options for solo or team company drivers and team owner-operators. Barr-Nunn is also known for having newer equipment and for being a good all-around company, which makes for satisfied drivers.
A company driver at Barr-Nunn can make on average $100,000 per year.
Dupre Logistics
Founded: 1980
Headquarters: Lafayette, Louisiana
Insight: Dupre Logistics is a leader in the industry for pay. They primarily haul hazardous materials in tankers and dominate the industry.
Chemical tanker hauling is one of the highest-paying job fields you can get into as a truck driver. Positions for chemical tank drivers can range in starting pay from $93,000 to well over six figures. They also have generous sign-on bonuses upwards of $10,000. Being a chemical tanker driver is hard work and requires special certifications, so the pay is hard-earned.
They have local and regional routes so drivers get home regularly.
On average, truck drivers report earning $96,000 at Dupre Logistics.

Choose the Best Company
All of the companies on this list not only pay well but have great retention rates. When drivers leave these companies, it's usually not because of pay, but rather some other issue like culture or not living in the right area to allow for regular home time.
Pay is always changing, so talk to recruiters at each of these companies to get a good understanding of what you can expect to make with them.
Discuss the driving options at each company and ensure they align with your wants and needs. Make sure you're choosing a company not just for the pay, but because they're also offering what you're looking for.
Apply at ATS
ATS is a top-pay carrier with options for solo drivers and teams, whether you want to move dry vans or flatbeds. We're known for our freight variety, with drivers especially charmed by our specialized, over-dimensional freight. With a stake in the wind industry, you can work your way up to heavy haul and haul wind turbine blades.
We also have options for DOD team freight.
If you have more than six months of OTR experience and are interested in the rewarding truck driving career ATS has to offer, fill out an application today.
You can also check out how much we pay our drivers.