Buying a Semi-Truck or Leasing a Semi-Truck: What's Best for Me?

Subscribe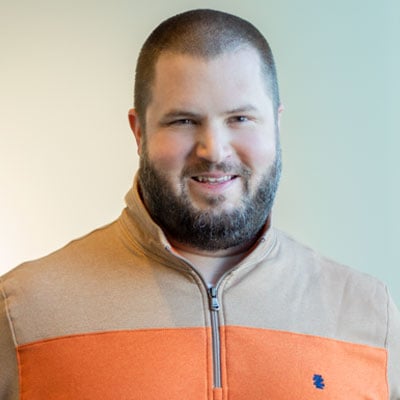 Brent received his bachelor's degree in accounting from St. Cloud State University. He spent nine years in the retail industry before joining the ATS Team in 2012. Brent worked in the driver recruiting department for 2.5 years before transitioning to the Competitive Equipment Sales (CES) Team. He manages the leases of independent contractors from ATS and its affiliates.
As a truck driver, you have a seemingly endless list of career options.
Do you want to haul oversized freight?
Do you want to haul important refrigerated goods in a reefer or do you want to haul hazardous materials in a tanker?
Do you want to be a company driver or an independent contractor?
Do you want to lease your semi-truck or buy your semi-truck?
This last question is the one we'll be addressing in this article. There are benefits to both buying or leasing your Class 8 truck, making it a tough decision for truck drivers.
If you aren't in good financial standing, buying a truck and breaking down can make you go broke — and maybe even have to file for bankruptcy. On the other hand, leasing might not give you the independence you desire.
I've been helping drivers get into their own leased trucks for nine years. I want to ensure you have all the information you need to make the best decision for yourself.
After reading this article, you will understand both the pros and cons of leasing a truck versus buying a truck so that you can make an informed decision.
What's the Difference Between Independent Contractors and Owner-Operators?
Before we really dive in, let's briefly talk about what an independent contractor is compared to an owner-operator.
An independent contractor is a driver that typically leases a truck from a leasing company. An independent contractor may already own their truck, but for the purpose of this article, we'll be talking about independent contractors who have chosen to lease their trucks.
An owner-operator is a driver who owns their truck. While they may haul freight for a specific carrier by leasing their truck to that carrier, they can also have their own authority and arrange their freight lanes and the loads they haul.
4 Considerations Before Buying or Leasing a Semi-Truck
Before you decide to lease or buy a semi-truck, you must consider these four key factors:
Financial Obligation
Risk
Career Path/independence
Truck Modifications

Financial Obligations
Financial obligation is probably the top factor you'll want to consider when deciding whether to lease or buy a semi-truck.
Credit
When you choose to lease a tractor, you will have a weekly fixed expense to cover the cost of the truck. Depending on the leasing company, you may be able to enter into a lease agreement fairly easily. There is no credit check and you often don't have to put any money down on the lease. Lease payments are typically offered at a lower cost than traditional financing.
Keep in mind that lease expenses are tax-deductible and some companies even provide a completion bonus if you withstand the duration of the lease.
Should you fall behind on your lease payment due to breakdowns, health, family or other issues, you may be granted some leeway by your leasing company but you will ultimately still need to make that payment eventually.
In emergency situations, drivers may need to terminate their lease. This should not impact your credit score.
As an owner-operator, you will either need to buy your truck outright — which requires a huge chunk of cash — or you'll need to pursue financing. Financing usually requires substantial money down and a good credit score. Without both of these things, buying a truck simply may not be an option for you at this point in your career. Leasing may be a great first step on your path to becoming an owner-operator.
If for some reason the loan on the truck goes into default because you can no longer make payments — maybe a breakdown set you back or you aren't making enough money to cover the loan — your credit score can take a dive.
Maintenance Costs
As an independent contractor leasing your truck from the carrier you're working with, there's a contractual obligation to have money deducted from each of your checks to funnel into a maintenance account. Usually, you must follow some sort of maintenance plan to keep the lease contract in good standing.
While you will be responsible for maintenance costs when you're leasing a truck, the money you funnel into your maintenance account should pay for repairs. If the account goes negative, you can set up a payment plan. As part of your lease, you may need to have repairs done at a specific shop. If you own your truck, that isn't something you have to worry about.
The truck you're leasing may or may not still have a warranty on it. It depends on the fleet availability at the company you're leasing from. Keep this in mind when you're looking at trucking carriers. The age of their equipment may be a major deciding factor for you.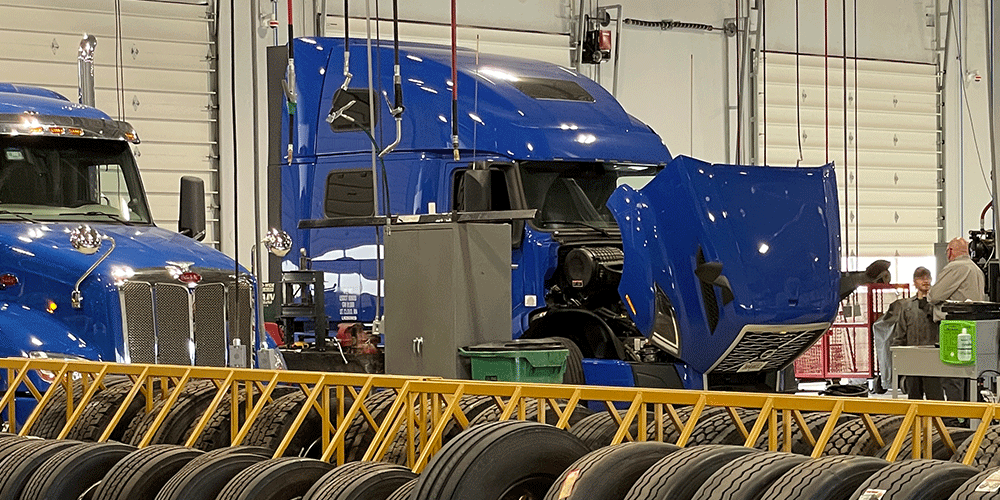 Owner-operators are 100 percent responsible for the maintenance and financial obligations related to owning a truck. If no money is available to pay for repairs, as the owner-operator you will need to find the funds on your own in order to repair the unit to be operable.
If you've purchased a newer truck, you may not have to do a lot of repairs. Any repairs that pop up may be covered by your warranty in the first couple of years. However, if the cost of a brand-new tractor is too expensive, you may need to purchase an older tractor that is no longer under warranty. The older the truck and the more miles under its hood, the more likely it will need regular repairs.
You'll also need to account for lost income while you're waiting on truck repairs.
I've seen it happen countless times: an owner-operator doesn't have the money to fix their truck so they're left with no truck.
While a lessee may have rental options when they're broken down, it's a lot more difficult to find a rental truck as an owner-operator. You might not be able to find a rental option while you're down, and on the off chance that you do find one, the costs are usually astronomical.
Whether you're leasing or buying, it's critical to set aside money for maintenance costs, but it's even more critical that you do this as an owner-operator.
Salary
Typically, an owner-operator makes more money than a lease driver because they can earn a higher percent-of-load rate or per-mile rate. If you operate under your own authority, you take home 100 percent of the revenue from each load you haul.
If your truck is already paid off, the money that a lessee is spending on their truck payment each week is money that you will be saving. Your fixed expenses may be much lower than theirs.
However, keep in mind that there are also numerous expenses you will need to pay as an owner-operator that a lease driver may not have to worry about, including insurance, taxes and equipment expenses. While you can write off your business expenses on your taxes each year, you'll need to run regularly to make enough money to not only cover your expenses but to make a living.
Risk and Responsibility
While being an independent contractor or an owner-operator both come with a number of risks and major responsibilities, you will be taking on a lot more risk and responsibility as an owner-operator. Owner-operators are often on their own without the support of a trucking carrier.
As a lease driver, you have the backing of your company. You can call your company for warranty work or road assistance. They'll give you freight options to choose from.
Unless you've partnered with a carrier and leased your truck to them, you have only yourself to rely on as an owner-operator. You are responsible for finding loads and making your schedule. It's a lot of responsibility to take on; you'll focus not just on driving, but on the business aspect of trucking.
While both leasing or buying a truck is a huge financial obligation, buying a truck comes with a greater risk if you no longer have the funds to make the payments or fix it.
For some drivers, the major responsibility that comes with being an owner-operator is desirable. As a driver leasing a truck, you're putting money into a truck that you don't own. Those weekly payments aren't going toward the balance on a loan like they are when you buy a truck. That can feel both frustrating and disappointing, especially if you have to pay for repairs. While you may be able to purchase the tractor at the end of your leasing period, it's not always an option.
Career Path
Before you decide whether you should buy or lease a truck, you should consider your desired career path. If you don't want to be in the trucking industry for a long time, you should probably not buy a truck; the investment may not be worth it. Leasing would be a better option for you. But if you want to drive a truck until the day you retire, owning your own truck might satisfy your need and give you the freedom to carve your own path.
If you're new to truck driving, you should probably spend some time as a company driver or a lease driver. Spending a few years learning more about the industry, including the cost of freight, will give you the experience you need to be an owner-operator that owns their own vehicle.
Without this experience, you may struggle immensely as an owner-operator. Leasing a truck will give you a more stable career while you learn and improve your skills.

Truck Modifications
If you want to modify your truck, owning is probably the best option for you. Because you don't own the truck as a lessee, you'll need to return your truck back to the carrier or leasing company in good condition. You will pay for any repairs required to get the truck ready for a new driver to take over the lease.
If you leave your truck in poor working order with holes drilled into the dash and garbage left everywhere, you can expect to see your reserve accounts take a major hit.
On the other hand, when you buy your truck, you own it. You are free to make any modifications you like. Do you want to paint your tractor? Go ahead! Do you want to add chrome rims? Do it! Do you want to add LED strip lights to the outside of your vehicle? LIGHT IT UP!
Keep in mind that if you want to make modifications — especially to your engine — you will still need to meet regulations, so keep it legal.
Should I Buy or Lease a Semi-Truck?
The decision to buy or lease a semi-truck is entirely dependent on your lifestyle and your financial standing.
You should buy a truck and run as an owner-operator if:
You have a great credit score

You have the funds to purchase a semi-truck
You have extensive knowledge of the trucking industry
You desire to be your own boss
You should lease a truck and run as an independent contractor if:
You don't have a lot of cash in the bank
You feel like you still have a lot to learn about the trucking industry
You don't have a lot of truck driving experience
You want to choose your freight but still have the support of a carrier to provide freight options
Keep On Trucking!
Are you still left wondering what's next? The more information you have, the more prepared you will feel to make a smart decision with your long-term career options in mind.
Research trucking carriers to see who you may want to work with in the future.
Top Pay Carriers like Anderson Trucking Service have high-paying career opportunities for both lease drivers and owner-operators that choose to work with a carrier.
Fill out our contact form and let's talk more about your options with Anderson Trucking Service.