How to Get Your Class A CDL [Truck Driving School Expectations]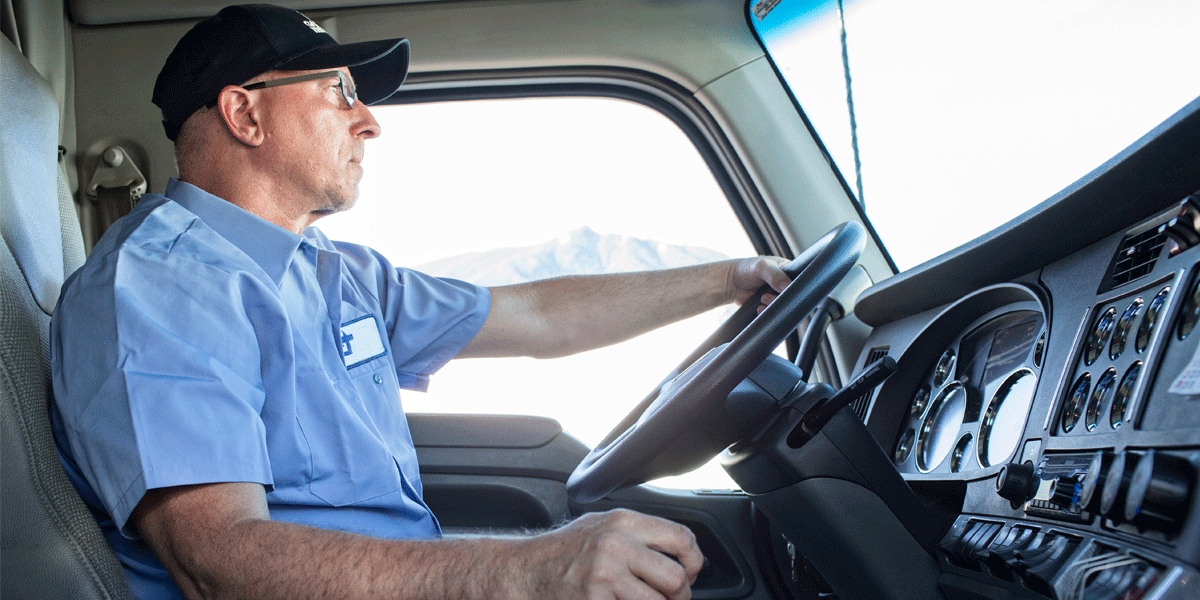 Subscribe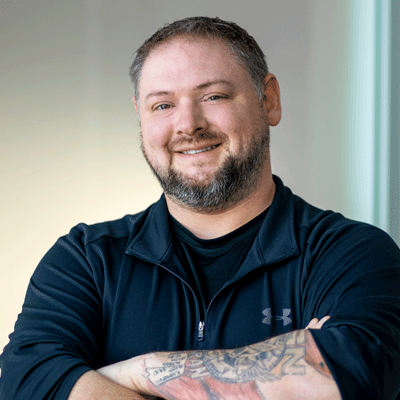 Paul has been in the trucking industry for twelve years. He worked as an over-the-road driver, a local driver and acted as a CDL instructor. He started at ATS as a flatbed specialized driver before moving into a driver consultant role.
So you've decided you want to be a truck driver: What's the next step?
How do you earn your Class A commercial driver's license (CDL)? What trucking school should you go to? How much does trucking school cost and how long does it last? How are you going to pass the test? How will you learn the material and learn how to maneuver the large equipment?
There are probably a lot of questions running through your head right now. Who do you turn to for honest answers?
I spent 10 years in the trucking industry before becoming a driver consultant at Anderson Trucking Service (ATS). In my time in the trucking industry, I used to work at trucking schools across the country training drivers. I used to teach drivers like you driving skills and important maneuvers, so I can help you understand exactly what you need to do to earn your CDL.
In this article, I'll explain every step of the process, including:
Paperwork you need to fill out
How to find a trucking school
What happens during trucking school
The CDL test
When you're finished reading, you'll know exactly what you need to do next to earn your CDL.
How to Earn Your CDL: An Overview
To get your CDL, you must be at least 18 years old. However, you won't be able to drive interstate (across state lines) until you're 21. That's a federal law. Many companies won't hire you if you're under 21. Every state is different though, so look at your state's regulations.
You must also have a driver's license. Your driving record for the last 10 years will be reviewed.
To apply for your CDL, you'll have to provide your social security number, proof of your identity and your address. The list of documents you can use to show proof of identity varies state by state.
You'll need to prove that you're medically stable to drive. The Federal Motor Carrier Safety Administration (FMCSA) requires drivers to maintain a Medical Examiner's Certificate at all times. Keep in mind that you'll have to fill out your medical history on the Medical Examination Report.
For a Class A CDL, you'll need a Department of Transportation (DOT) medical card, which you can get after undergoing a DOT physical.
After you provide the paperwork needed and you're deemed medically fit, you have to pass a knowledge exam. Once you pass the knowledge exam, you'll get your commercial learner's permit (CLP).
According to the Code of Federal Regulations, you have to have your CLP for at least 14 days before you can take your road skills test to earn your CDL.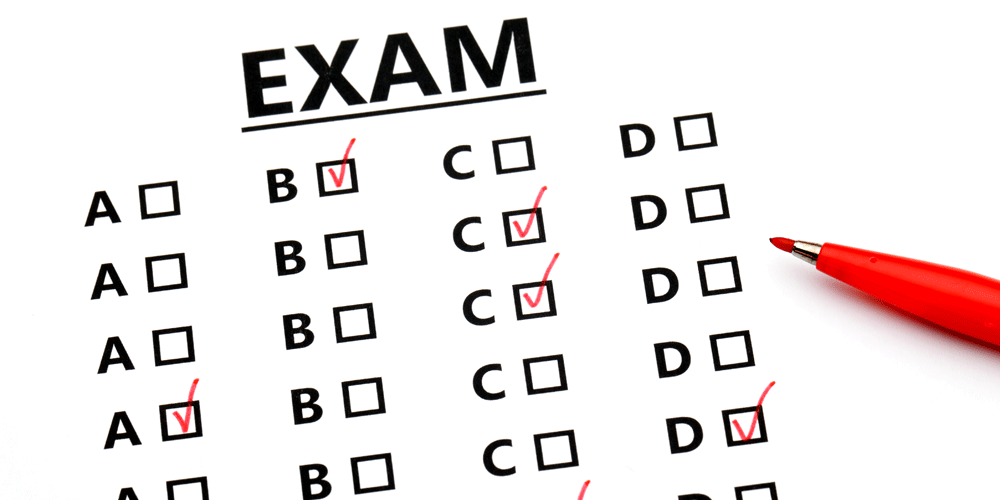 How to Get your Class A CDL: An Overview
Earning your Class A CDL requires a few extra steps in addition to all the steps mentioned above to earn your CDL. You'll also need to complete driver training from an FMCSA training program and pass both a general CDL knowledge test and a combination vehicles written test. Depending on the company you choose to work for, you may also need to earn endorsements.
As of February 7, 2022, drivers who've just earned their CLP for the first time have to go through entry-level driver training (ELDT) with a registered training provider before they can test for their CDL. However, they don't need to complete this training before they earn their CDL.
Please note: Some states may have additional requirements. Check with your state's guidelines to see what they require.
ELDT provides a baseline for training requirements for entry-level drivers. You can search the FMCSA Training Provider Registry to find a training provider that offers the courses you need nearby. After you complete your course, the training provider will submit your certification to the FMCSA.
There are in-person and online ELDT courses across the country. They vary in price depending upon location.
Many drivers elect to go to a trucking school sponsored by a trucking company. Depending upon the trucking company, they may cover all or some of your trucking school fees in exchange for your commitment to work for them. For instance, they may cover half your tuition if you sign a one-year contract with them.
Once you pass your CDL test, you'll go to that trucking company and work with a trainer to go through real-world behind-the-wheel training.
Attending Trucking School: What to Expect
When you attend trucking school, you can expect to go through each of the following steps.
Apply to a Program
Start researching trucking schools and trucking companies in your area. Talk to recruiters at each of the trucking companies you're interested in. They may be sponsoring a nearby school and if you want to work for them, you'll have to go to that particular school.
Ideally, you want to find a company that is nearby and will cover some, if not all, of your tuition and will offer you a job after you earn your CDL.
Trucking school can typically cost around $4,000 to $9,000 depending on where you go.
You can also check out this list of the best trucking companies for new drivers. These companies have training programs and some of them will cover your tuition.
You'll have to speak with a recruiter and apply to their program. Once you're accepted, you'll head off to trucking school.
Week 1: Classroom Work and Earning your CLP
Your first week at trucking school will consist of classroom training. You'll learn all the laws and regulations of the road.
Most people come in knowing absolutely nothing about truck driving — they just know they want to become a truck driver.
Some schools require you to have your CLP before you come to school, but some don't. If you don't have your CLP yet, which you need in order to legally drive under a CDL instructor, you'll have to take and pass the test before moving on to further training.
The length of the CLP test depends upon the state you're testing in, but it's usually somewhere between 100 and 150 questions. The test covers general knowledge, air brakes and combination vehicles. You must get 80 percent of the questions correct in order to pass. You can also take tests to obtain endorsements, like the tanker endorsement and the HazMat endorsement.
There are a number of CLP practice tests you can take to prepare yourself.
Keep in mind that before you progress to week two and behind-the-wheel training, you'll need to pass a pre-employment DOT drug screen. If you receive a "positive" on the drug screen and illegal substances are found in your system, you won't be able to progress with your CDL training program. Your results will be reported to the Drug and Alcohol Clearinghouse. You won't be able to complete a CDL training program until you go through a Substance Abuse Professional (SAP) program.
Week 2 and Week 3: Skills Training
The second and third weeks of truck driver school consist of physically learning to drive the truck. You learn about every part of the truck, what it is and what function it serves. You have to know exactly how every part works and how they work together. You must know how each part operates so you understand how they can break down.
You'll walk around the truck, touch the parts and go through the truck and trailer top to bottom.
At the same time, you'll be learning driving skills like backing maneuvers. These four backing maneuvers will prepare you for your road test:
Straight Line Back Maneuver: This consists of backing up a trailer straight between several sets of cones.
Parallel Parking: This consists of parallel parking your truck and trailer. You'll learn how to do this sight side (driver's side) and blindside (passenger side).
Alley Dock: This simulates backing into a dock at a delivery location. You'll have to maneuver at a 90-degree angle sight side and back up between a set of cones. (Not all states require this maneuver.)
Offsets: This consists of backing up at a 45-degree angle and then backing straight between sets of cones. You'll have to do this either sight side or blindside.
In your road test to get your CDL, you'll have to do three skills. You'll always have to do the straight line back and one of the offsets (sight side or blindside). Then you'll have to do either the alley dock maneuver or parallel parking. A computer randomly generates which maneuvers you'll need to complete during your test.
In your last two weeks of trucking school, you'll also get some time behind the wheel learning how to drive a semi-truck.
Take the CDL Skills Test
Once you've gone through your training at trucking school and it's been 14 days since you've earned your CLP, you can test to earn your CDL.
The skills test is three parts: the vehicle inspection test, the basic controls test and the road test.
The vehicle inspection and basic controls tests will really test your knowledge of the parts of the truck and trailer and how they operate. During the road test, you'll draw three random backing maneuvers (as mentioned above) that you have to pass.
There are various sites that provide free CDL practice tests so that you can feel confident you'll pass the first time.
Head to a Trucking Company
Once you pass the CDL test, you'll need to find a training company to drive for, unless you've already signed a contract to drive for a trucking company.
If you've signed a contract, you'll head to that company to undergo more training. You'll drive with a trainer first to truly learn the rules of the road before driving on your own.

Find the Best Training Companies
When you're working on getting your CDL, one of the best things you can do for yourself is to find a trucking company that is also a training company. They'll help you get your CDL and/or get the experience you need to drive with any trucking company you'd like.
This list outlines the top trucking companies for new drivers and will help you narrow your search when it comes to finding the best company to start your truck career.