Do I Have to Do a Post-Trip Inspection? [The Importance of Post-Trip Inspections]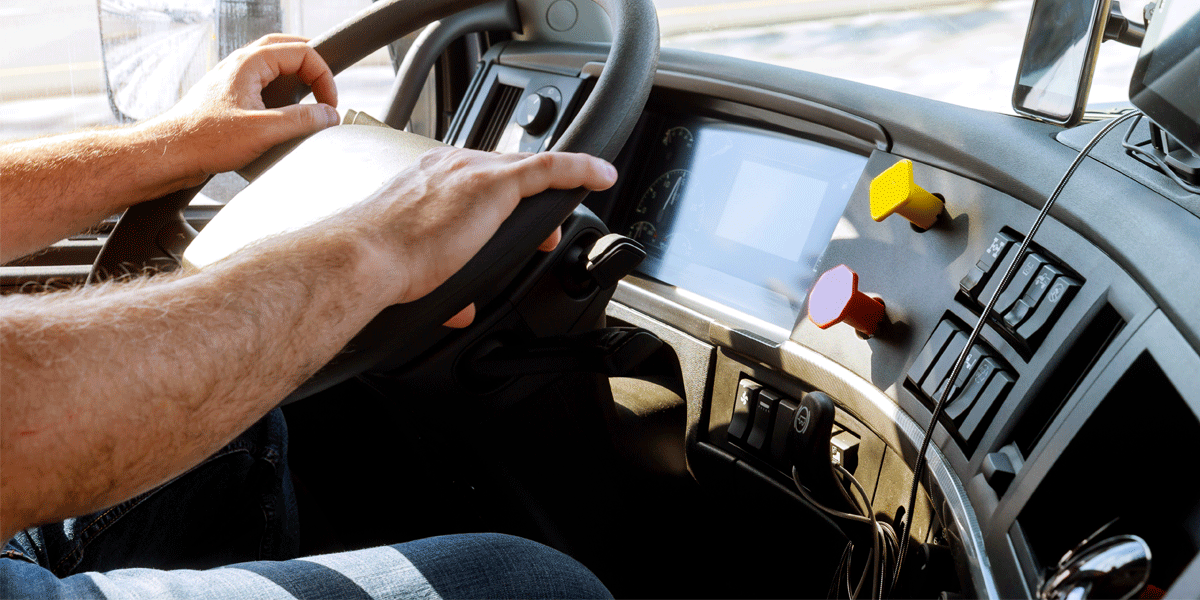 Subscribe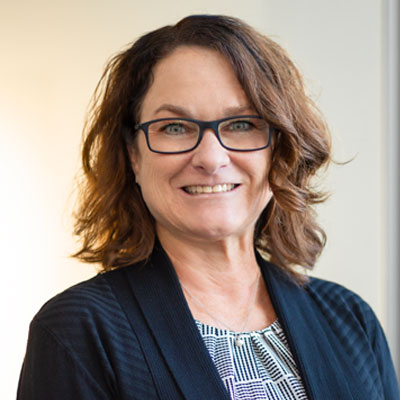 Kelli has been in the trucking industry since 2003. She got her start working in compliance for a trucking carrier that specialized in government freight. She has been the compliance manager with ATS since 2017.
Is there anything worse than waking up to a flat tire on your tractor or trailer? It puts a wrench in your entire plan for the day. By now you should understand a pre-trip is essential, but do you know why a post-trip inspection is also important?
Post-trip inspections are often overlooked. They work hand-in-hand with pre-trips to ensure your tractor and trailer are in good working order every time you get on the road. When you catch something in a post-trip inspection, you have extra time to get it fixed.
Failing to do a pre-trip and post-trip inspection every day you're out on the road can result in dire consequences or a violation on your driving record.
Here at ATS, we're safety driven. We have several safety programs in place to keep our drivers and the motoring public safe. That's why, in this article, we'll explore the reasons why post-trip inspections are so important and we'll provide some tips for how you can conduct a thorough and effective inspection.
You'll have a better understanding of why post-trip inspections matter and how they can help keep you and others on the road safe.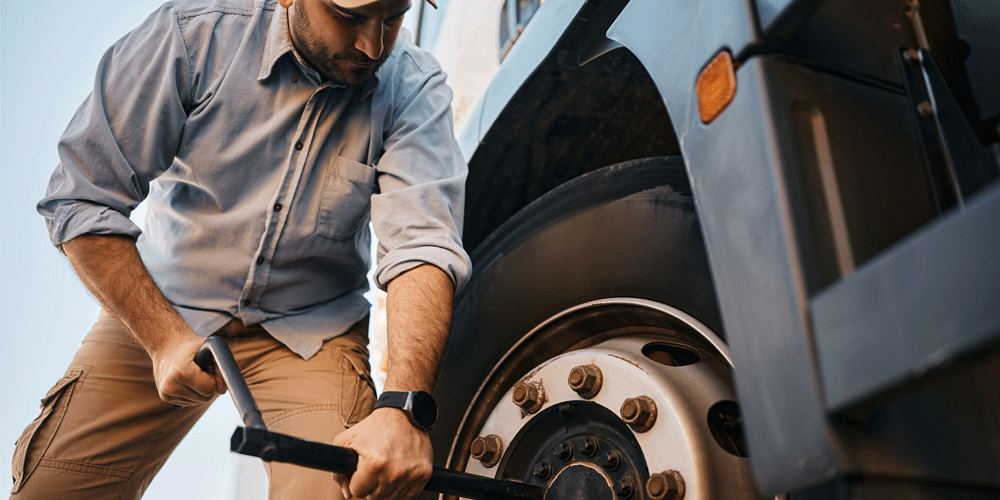 Why is a Post-Trip Inspection Important?
This safety check is essential to ensure your truck is safe to drive when you start it up again for your next trip. Your truck and trailer undergo some wear and tear when you drive. Issues that weren't there when you did your pre-trip may arise.
While a pre-trip helps you ensure your truck is roadworthy and nothing was stolen or damaged overnight, a post-trip helps you identify issues after you drive. This allows you to have them addressed before you drive again.
During a post-trip inspection, you should examine various parts of the vehicle, including the tires, brakes, steering and suspension, lights, mirrors and other safety features.
In addition to safety, post-trip inspections are important for maintenance and repair purposes. By identifying issues early on and reporting them to the appropriate department, you can take care of repairs quickly.
Call your driver manager or the maintenance team. Don't let the issue go unfixed for you or another driver to deal with later. Taking care of issues right away, rather than letting them lie, can help reduce the likelihood of more extensive repairs being required down the line.
Post-trip inspections are also often required by your trucking company, as they're considered a best practice. You'll stay in compliance with your company's rules and regulations by doing a daily post-trip.
---
Related: How to Prevent Costly Breakdowns
---
When Should I Do a Post-Trip Inspection?
It's best practice to do a post-trip inspection once you're done driving for the day. Really, you should be taking a good look at your truck every time you stop — when you fuel, when you take a break, when you stop at a customer's site, etc.
If you notice something is wrong, catching it during a post-trip is ideal. Many drivers would rather not catch anything wrong with their truck at all, sure, but when you catch an issue during your post-trip, you have more time to get it fixed.
If you catch it during a pre-trip, you're ready to start your day. Now, you have to make an entirely new plan. You might be waiting hours for someone to come and assist you or hours for a shop appointment. It can lead to a domino effect where you then miss a delivery or pickup window. You'll also probably be using up a lot of your valuable drive-time hours.
But if you catch it during a post-trip, you can call your company to help you get a shop appointment immediately in the morning. You can grab the part to fix it after you've taken your legal 10-hour break (if you're allowed to fix the truck).
---
Related: Can Drivers Do Their Own Truck Repairs?
---
Or, while you're on your 10-hour break, you can wait for someone to arrive with the part and tools to fix it for you. You're utilizing your rest time, rather than the time you'd be using to drive if you catch it during a pre-trip.
Remember: If you're helping to fix the truck in any way, you should be tracking your Hours of Service.
Let's put it this way: If I notice I have a flat tire when I get to work, do you think I'm going to get it fixed during the day? Or do you think I'm going to wait until I have to leave for the night to get someone out to fix it? I'm going to make sure it's taken care of during the day so I can drive home right away after my shift.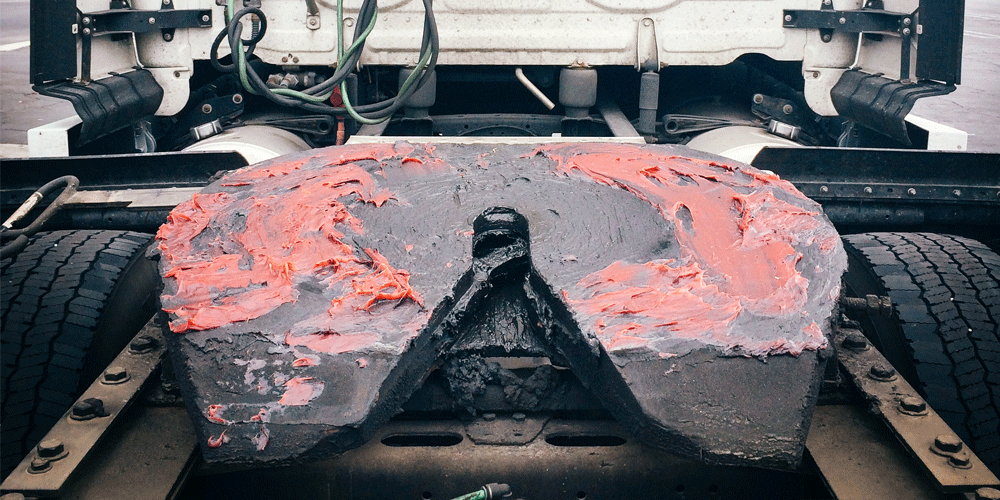 What to Check During a Post-Trip Inspection
During a post-trip inspection, be thorough. It may take you around 10 to 15 minutes to do a complete post-trip inspection. Essentially, you want to make sure nothing is leaking, everything is bolted on properly and securely and everything is in good working order.
Here's a list of the parts and components you should be looking at on each section of the tractor and trailer:
Front of Vehicle
Lights
Potential leaks
Vehicle levelness
Engine
Engine Compartment
Fluid levels
Air and water hoses
Alternator belt/wires
Steering linkage/components
Steer axle
Wheel assembly
Driver Side/Fuel Area
Door and mirror
Fuel tank
Catwalk/steps
Lights
Driveshaft
Exhaust
Frame
Drive axles
Rear of Vehicle
Coupling System
Air/electrical lines
Fifth wheel
Trailer
Headboard
Front lights/reflectors
Landing gear
Cross members
Side lights/reflectors
Tandem slide/release arm
Trailer axle
Back of trailer.
In-Cab
Seat belt
Safety equipment
Heater/defroster
Wipers
Turn signal indicators
ABS light
Gauges
Horn
Glass (windshield, mirrors, windows)
For a thorough list of what you should look for when examining each of these parts, and to learn how to do a three-step air brake test, visit our pre-trip inspection checklist.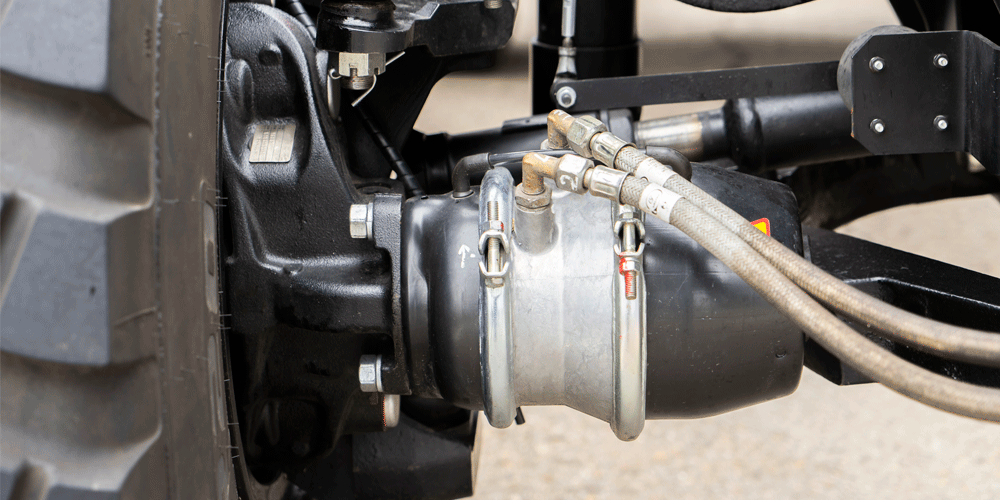 Extend the Life of Your Truck and Prevent Violations
Post-trip inspections are a crucial component of safe and effective vehicle operation. By taking the time to conduct a thorough inspection after every trip, you can help ensure the safety of everyone on the road and help keep your tractor and trailer in good working order.
If you notice something, say something. Drivers often let things go when they catch them in their pre- or post-trip inspections. You can get caught for the simplest issues, like having an in-cab light out or a burned-out trailer light. When you get a violation, there are consequences.
Learn more about CSA scores and ISS scores and how they negatively impact you.
Remember: If you have a breakdown as an ATS driver, call Road Service and then your driver manager.