2022 Quarter 4 Trucking Industry Forecast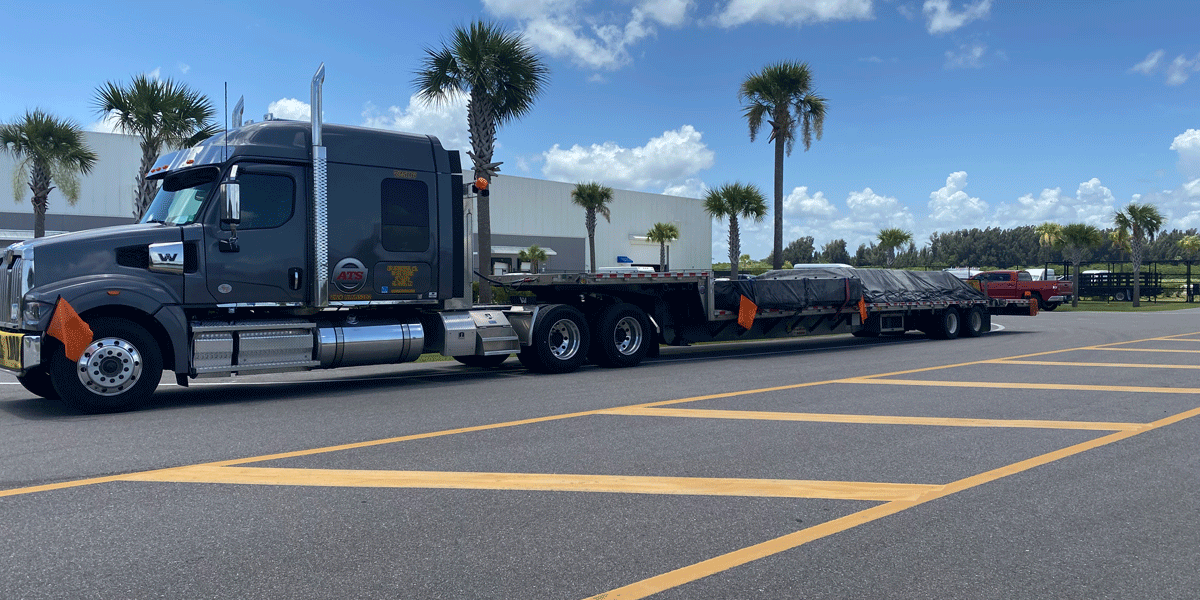 Subscribe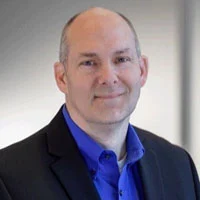 Paul has spent nearly two decades in the transportation industry with roles in finance, operations, business transformation and risk management for companies with offerings in specialized flatbed, vans, brokerage, less-than-truckload (LTL), bulk, leasing, international and intermodal operations. He joined ATS in 2014 and serves as the chief financial officer.
It's hard to believe we're already approaching the last quarter of the year. College students have been dropped off at their dorms, children's backpacks are stuffed with fresh #2 pencils and Crayola crayons and everyone is back in the office after a summer of beach vacations and trips to the cabin.
As we navigate the start of fall and the fourth quarter of 2022, it's important to reflect on where we've been thus far. It's been a rollercoaster year for truck drivers. While the market looked good at the start of the year, predictions were on the nose and in Q3 we saw a slide in spot rates. Fuel hit record-breaking highs in June and drivers became obsessed with fuel efficiency and finding the best fuel prices across the country.
Inflation also rose, changing spending habits around the country. In turn, there's not as much freight availability per truck.
On top of that, despite original equipment manufacturers (OEM) gearing back up, they're still dealing with two years' worth of backlogged demand. Therefore, we're still left with truck and parts shortages.
All of this has left us in a down market and on messy terrain for truck drivers to navigate.
After more than 65 years in business, Anderson Trucking Service (ATS) has learned a thing or two about the ever-changing transportation industry. We have strategies to help you navigate the current market you're driving through.
In this article, I'll explain how inflation, the truck shortage and rising fuel costs have impacted the trucking industry and how you as truck drivers can still excel in these difficult times.
After you finish reading this article, you'll know how to navigate the final quarter of the year.
What Challenges Are Truck Drivers Facing Right Now?
Truck drivers have been tested in a myriad of ways this year and their challenges aren't over. Here are some of the primary factors affecting your business right now.
Inflation
Truck and parts shortages
Fuel costs
Inflation
We're experiencing skyrocketing inflation that we haven't seen in over 40 years. As a result, consumer behavior has changed. Individuals are buying differently or not at all, which has slowed supply and demand and therefore freight rates.
Prior to the pandemic, people were taking multiple vacations each year and spending money on restaurants, hotels and cruises. When everything shut down due to the pandemic, spending shifted away from services and to durable goods.
People were building new houses. They were purchasing durable goods like furniture and washing machine and refrigerators. These big, bulky items have to be transported on a truck. But now the price of those goods has increased, interest rates have increased and the housing market has slowed. Naturally, the buying habits shifted. Again, spending habits are going back toward services and less toward those goods that are transported on a truck.
How Drivers Can Adapt: Drivers need to adapt their running style and drive more miles to earn the same pay they were a year ago.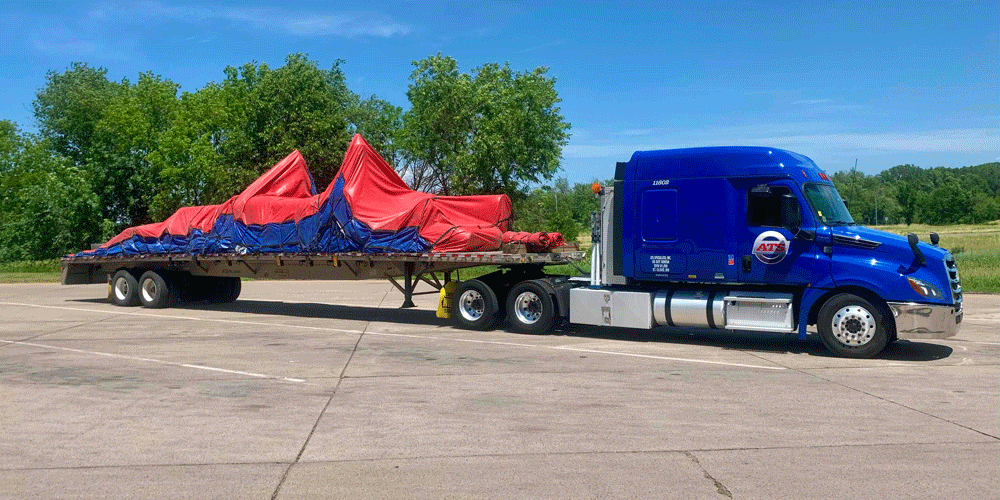 Truck and Parts Shortages
The class eight truck original equipment manufacturers, or OEMs, are still, unfortunately, dealing with labor constraints and some parts supply issues. That's preventing them from being able to produce the same level of trucks that are demanded in the industry.
It's generally believed by some experts in the industry that OEMs need to produce about 225,000 to 250,000 trucks per year to match replacement levels and retire older trucks. The current estimate for production this year is approximately 250,000 units, which is great news.
However, OEMs are facing two years of backlog in which they weren't able to meet the replacement levels required. The backlog of trucks is currently estimated to be somewhere between 250,000 trucks.
While we're ultimately in a better position in this area than we were a year ago, fleets are still dealing with the lingering effects. That means drivers and carrier fleets are likely running slightly older equipment. With older equipment comes higher maintenance costs and a greater risk of breakdown. The older a truck gets, the more expensive it typically is to fix.
How Drivers Can Adapt: Drivers need to ensure they're keeping up with scheduled maintenance intervals and setting additional money aside for maintenance.
Fuel Costs
Fuel costs are nearly always a concern for owner-operators and independent contractors, but it's been especially concerning in 2022 as diesel prices skyrocketed earlier in the year.
Some drivers have struggled to turn a good profit after spending thousands of dollars at the pump. Others resorted to uncomfortable fuel-saving practices, like rolling the windows down at night in the scorching heat rather than using air conditioning. Some owner-operators building small fleets had to close up shop.
On top of astronomical costs — in which some drivers are spending thousands each day on fuel — fraudulent behaviors like fuel skimming increased.
How Drivers Can Adapt: Drivers can cut down on idle time, especially during mild temperature months.
---
Related: Check out these tips to save money on fuel.
---
How to Adapt In the Current Trucking Market
Inflation, truck shortages and increasing fuel costs have all led to higher operating costs and a lower rate per mile.
The trucking industry might be challenging right now, but it's not impossible to succeed. With a few practices in place, drivers can still make a great living.
Tip #1: Find a Stable Carrier
While these problems are industry-wide, it's still important to make sure you're working with a stable carrier that can keep you running and provide you with the right type of freight to make you profitable.
Finding a carrier with a wide variety of customer-based freight versus a carrier that relies entirely on spot market freight can provide you with some stability in this downturn market.
Generally speaking, older, more well-established carriers are a better indication of stability.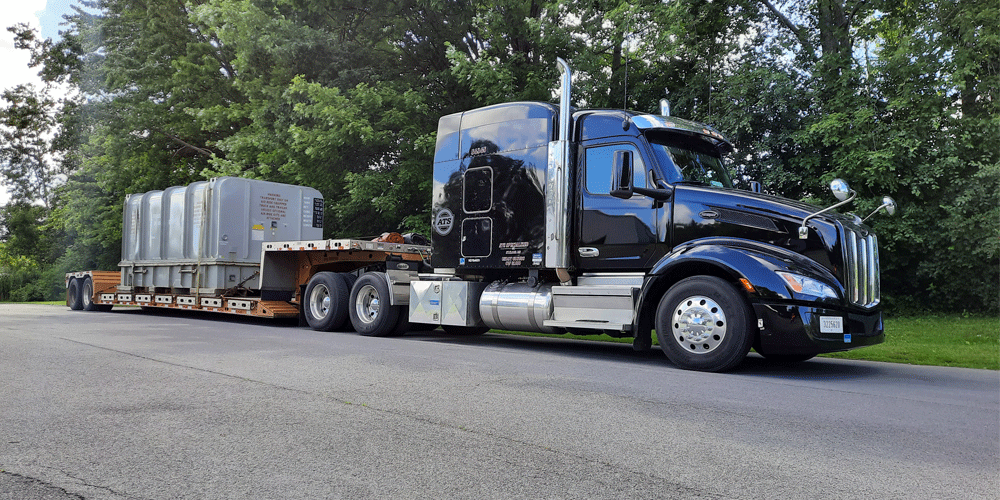 Tip #2: Don't Jump From Carrier to Carrier
Don't jump carriers thinking that they're going to give you better rates; this is happening industry-wide. It's tempting to think the grass is greener on the other side, and maybe sometimes it is, but jumping carriers repeatedly will only do you harm.
Every time you switch carriers, you ultimately lose money. If you do leave carriers, leave only for a more financially stable one with a large customer base and a lot of different freight options.
Tip #3: Follow Fuel Efficient Practices
Minding your fuel costs and boosting your fuel efficiency should be top of mind right now — especially as it's recommended to run more miles. While you can definitely limit your idle time in your truck during the fall months, you can also adopt additional fuel-efficient practices like controlling your speed, using cruise control, limiting aggressive driving maneuvers and trip planning.
Tip #4: Schedule Regular Maintenance
Because we're seeing older fleets, it's important, maybe now more than ever, to ensure you're keeping up with regular maintenance intervals. Preventative maintenance helps prevent costly breakdowns, prevents extended downtime and saves you money in the long run.
Pay close attention to how your truck is running and take note of anything that seems off. Then make sure you do your due diligence and schedule that shop appointment.
This is also the time to make sure you're funneling extra money into your maintenance account.
Tip #5: Keep a Pulse on the Market
The freight flows are pretty unpredictable right now. With less freight availability, we don't foresee huge bumps in rates during the fall and holiday seasons as we have before. There should still be a jump in rates, but maybe not what drivers are used to expecting.
Part of the reason we're seeing this is because rates typically jump in quarter four and drop into quarter one, but rates stayed high at the beginning of quarter one this year. Stores over-ordering products coupled with customers buying less due to inflation means some stores are overstocked. They won't need to order as much during the holiday as they usually do.
Due to the unpredictability of the market, it's good to keep an eye on the Market Demand Index (MDI) from Truckstop.com. It'll provide insight into the number of loads available to haul per available truck. The ratio should give you an idea of what's happening in the industry.

Be Profitable in the Downturn Market
It's a tough time to be in the trucking industry right now. We're seeing a different market than we've seen before, but it's not unlike the difficulties the trucking industry has experienced in the past.
We haven't seen this kind of dynamic in a freight cycle before, so it's hard to predict what might happen. Inflation, the truck shortage and fuel costs are all playing a role in the dropping freight rates and increased operating costs.
However, as a driver, there are ways you can adapt. Many drivers are running more miles to earn the same amount of pay. Or, because less freight is available, they're being less selective about the loads they'll haul. Drivers should also adopt fuel-efficient practices, schedule regular maintenance and keep an eye on the MDI.
You might be looking for additional success tips. In this article, you'll learn how to be profitable when spot market freight rates are low.