Truck Driver Pay in 2023: 4 Factors Influencing Pay Today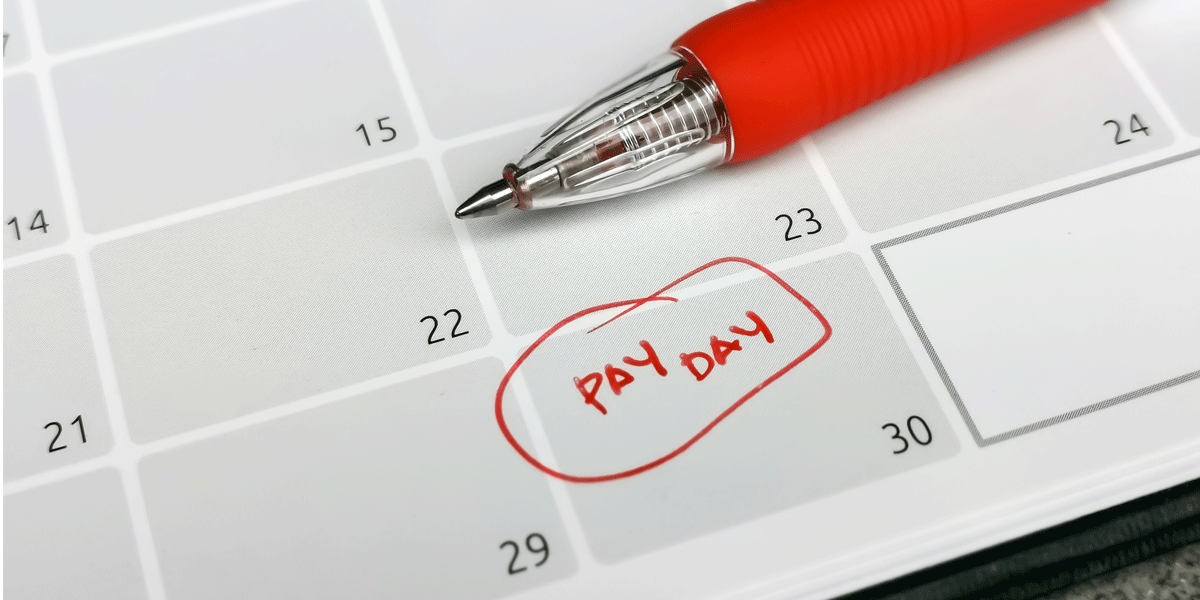 Subscribe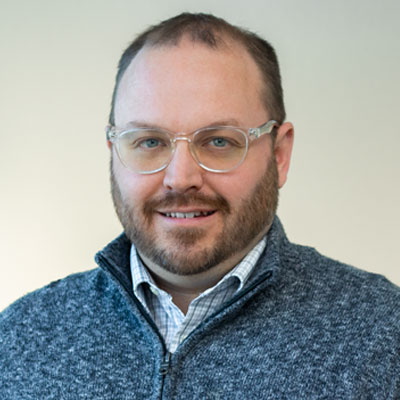 Lars has been in the trucking industry his whole working life. He started working in the shop when he was just 16 years old. After attending Chippewa Valley Technical College in Eau Claire, Wisconsin and earning his marketing degree, he started working in operations. Lars spent about 10 years in operations before moving to driver recruiting. He spent five years in recruiting before joining the ATS team as the vice president of driver recruiting. He loves the challenge driver recruiting presents; no day is ever the same. Changing a driver's life by offering them a great opportunity is what keeps him going.
Saying truck driver pay has changed over the last few decades is a gross understatement. Truck driver pay has changed significantly. Just like the trucking industry itself, it ebbs and flows.
Just like a rollercoaster, it goes up and down.
Just like a swing, it goes back and forth.
Just like a — okay, enough with the similes. I think you get the point. Pay has changed.
If you're a driver who joined the trucking industry during the pandemic, you may be thinking rates have tanked (they kind of have) and it's not worth driving anymore.
However, if you've been in the industry for a while, you understand the current changes in the market are just another rise and fall in the trucking industry — nothing different than what we've seen before.
As someone who has worked in transportation for decades, I've watched from the sidelines as the trucking industry has changed and drivers have adapted. I've also helped drivers successfully navigate these changes.
In this article, you'll learn exactly what's affecting how much money you'll take home in 2023 — including supply and demand, rising costs and more — so you can get a leg up on the competition.
A Look at Driver Pay From 2008 to Today
To understand what's influencing driver pay today, it's a good idea to look back first. Let's talk a little about pay in the past ten years or so.
Following the 2008 recession that left hundreds of trucking companies out of business and tens of thousands of truck drivers out of a job, freight rates have mostly drifted upwards. There were some usual ups and downs in the last decade, but nothing major to write home about.
However, truck driving was becoming a more lucrative career path and was vastly different than trucking just decades prior. In 2018, rates had dipped a bit, but again, it was nothing major to write home about.
Then, we were met with 2020 and the pandemic hit — putting a halt to global supply chains. Rates took a sharp dip as demand dropped off. No one could go anywhere or do anything, so freight was at a standstill. Of course, essential goods — like toilet paper — were still in high demand and drivers were getting paid great rates to haul it. But aside from that, people stopped going places so there were no stores to stock.
This continued for several months as we waited to see if the virus would die down or continue to ramp up. Then, in the summer of 2020, freight rates skyrocketed. People got sick of being stuck in the house. Some restrictions were lifted and businesses adapted, allowing them to bring customers back in-store.
While many people struggled significantly during the pandemic and countless businesses closed, there were a lot of people whose spending ramped up with the extra money they received from the government. They began ordering things like crazy. Some of them also had extra spending money they otherwise would have spent on traveling and services.
At the same time, manufacturing had to adapt to social distancing and restructure their factories. Add in supply shortages, and manufacturers were dealing with paused or significantly slowed production. Demand for products increased as it became harder to get parts.
This perfect storm drove freight rates up. It paid off for drivers who were looking to make a buck and were still willing to drive during this tumultuous time. Driver pay was at an all-time high and so was the demand for drivers, so new drivers flooded the industry.
By mid-2022, as the pandemic finally began to die down, rates had peaked. Spot market rates had peaked at the start of the year and contract rates were close behind. Small carriers left and closed up shop as dwindling rates couldn't keep them afloat.
At the same time, inflation skyrocketed. The price of diesel increased exponentially, as did the cost of trucking overall. Even though the pandemic had reached its apex, the industry was still seeing the impact, especially when it came to truck and parts shortages. Stalled manufacturing meant trucking companies were running older fleets. In turn, drivers were facing a lot more breakdowns and the cost of parts was a lot higher (and still is).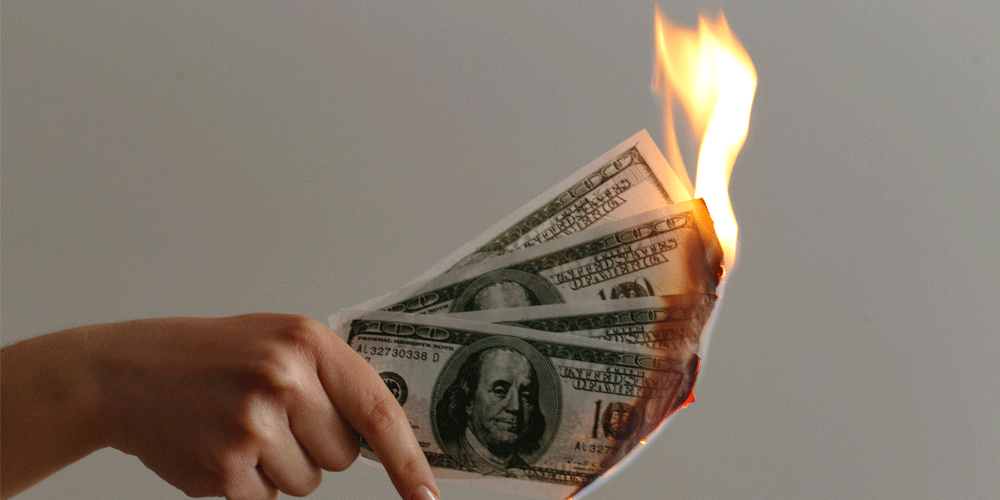 4 Factors Affecting Driver Pay in 2023
Flash forward to 2023. While the spot market is still falling, it's not nearly as drastic as it was a year ago. Contract rates are still falling a bit.
However, despite freight rates being lower than they were during the pandemic, they're still higher than they were pre-pandemic.
When rates are great — like during the height of the pandemic — carriers lift pay aggressively. When rates are low, carriers have to cut back. Depending on how a driver is paid, they may or may not feel a big change. For instance, drivers who are paid mileage won't be as impacted as those being paid a percentage.
Let's take a closer look at what exactly is driving pay in 2023 and how it can influence how much you take home this year.
1. Increasing Costs and Inflation
Increasing costs and inflation are the biggest factors affecting driver pay in 2023. Just as rates started falling in 2022, inflation started to rise. So, as your costs as a driver have been rising, your pay has been decreasing.
Inflation hits trucking companies as well. For some companies, this means drivers won't get pay increases. For others, it means there could be pay cuts.
In 2023, everything is more expensive than it was last year and the year before — from the cost of diesel and your truck payment to maintenance costs and the price of food at truck stops. To be successful, drivers have to set a strict budget and stick to it.
Related: Navigating the freight recession
2. Driver Supply
The next biggest factor in driver pay is driver supply. Drivers can affect driver pay by not driving. And I don't mean something like a roadside strike. Instead, I mean when a lot of drivers decide to leave the industry.
When driver pay hits a certain point, a percentage of drivers will decide truck driving is no longer worth it. Instead, they'll go into a different field, like plumbing, construction or road work. If the supply of drivers dwindles and capacity is tighter, pay can increase.
This is something we saw happen in 2017. Many people said there was a shortage of drivers when instead it was a shortage of drivers willing to drive. When pay increased, they reentered the market.
Now that there's a lot of turnover, drivers are doing two things. Some are bouncing around from carrier to carrier to find the best rate. Others are starting to leave the trucking industry altogether. Pay is holding steady right now, but in the long term, we may see rates driven down to a point where even more drivers leave — causing tides to change and rates to increase.
3. Parts Shortages
The parts shortage doesn't look like it did a year or two ago, but its impact is still being felt. Trucking companies are still running older fleets than they were pre-pandemic.
For you, that means you're likely facing more breakdowns and you're probably down for longer than normal. Additionally, breakdowns are costlier because parts are more expensive. That can have a huge impact on your wallet and how much you take home this year.
Thankfully, companies have started to get new trucks and they're realigning the age of the fleet.

4. Unemployment Rates
Unemployment rates will also have an effect on driver pay. When the job market gets tight, meaning there are more jobs than workers, carriers compete for drivers. This means they'll pay big bucks to recruit drivers.
When the job market isn't tight — like it is now — companies don't have to fight to recruit drivers.
In other words, because there are a lot of drivers in the industry right now — and the supply of drivers is outweighing freight demand — you won't see carriers increasing their rates to recruit drivers.
Forecasting the Market in 2023
So there you have it: the top factors influencing how much money you'll take home this year: increasing inflation and costs, driver supply, parts shortages and unemployment rates.
Pay might seem like it's taken a huge dive recently. But, historically, rates are still higher than they were before we faced the unprecedented pandemic and the shake-up it caused to the supply chain.
Navigating the freight recession is easier with the tips linked.