Navigating the Freight Recession and Market Ups and Downs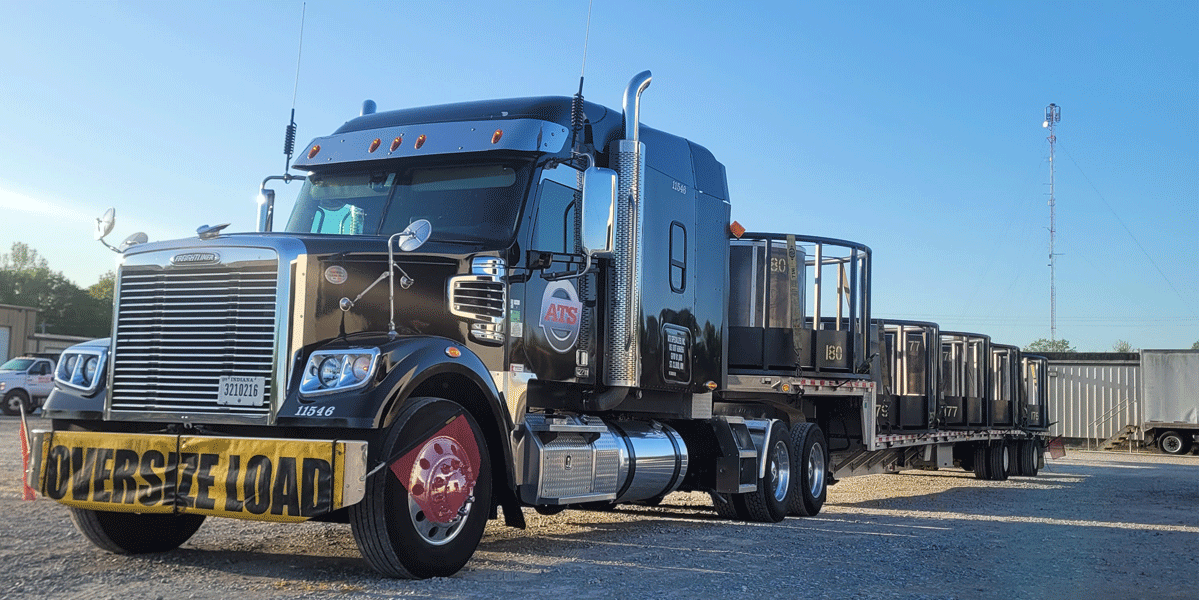 Subscribe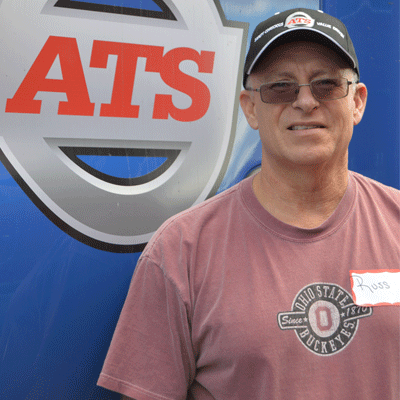 Russell has been driving for nearly 40 years. He began driving for ATS in 2001. He started with ATS as an over-the-road driver, but he currently runs as a Midwest Regional driver in the vans division.
The trucking industry is tough, and as someone who's been in the industry for nearly 40 years, I can say that with confidence.
It's felt especially volatile in the last few years. As drivers, we've had to deal with supply chain disruptions, economic uncertainty and government regulations. All of that has led to less freight availability and lower freight rates. That directly affects how much money we're taking home.
A lot of drivers are working just as hard as they were during the height of the pandemic but they're making less. As a driver myself, it's incredibly frustrating.
However, while some drivers would take this as a sign to quit, I haven't gone anywhere and I don't plan to.
There are a lot of ways we can navigate freight recessions and the ups and downs of the market; in fact, I've been through similar markets a few times. I even switched companies for a couple of months in the early 2000s (but came right back to ATS).
However, if this is a market you've never been through before — for instance if you started trucking during the pandemic — you might not know how to work through the ups and downs of trucking.
I've been navigating the market for nearly 40 years and have seen the market rise and fall, freight be great and then not-so-great.
I have a few tips for any drivers who are struggling to navigate the trucking industry right now.
Cut Overhead Costs
When freight rates are low, trucking companies may have to accept lower payment for their services, which can reduce the amount they can pay their drivers.
As a result, we as drivers have to find a way to pivot. Because you're making less money, the only way to adapt is to find a way to save money and cut costs in other ways.
Try to implement strategies that can increase your efficiency (safely) and cut down on costs. For instance, I'll sometimes try to avoid toll roads if I can; as long as it doesn't require me to drive significant additional miles, it's cheaper for me.
A few of the primary ways you can cut costs are on fuel and food.
Save on Fuel
Fuel is one of your biggest costs on the road — other than a truck payment if you have one.
You might hate me for saying this, but driving slower will help you consume less fuel, so I drive slower. It'll also help you become a safer driver. Studies show that running over 60 miles per hour (mph) significantly lowers your fuel efficiency. So try to keep it in that range.
One of the things I also do is use the ATS Driver App to find the cheapest fuel prices in the area. There are other apps you can use to find the best prices nearby, too.
You can also save on fuel by making sure your truck is running efficiently. That's another good reason to keep up with your preventative maintenance.
---
Related: Learn more tips and tricks to lower your fuel costs
---

Prep Your Food
I rarely eat at the truck stop because it takes both extra time and money. You're spending at least $8 per meal and it can be difficult to find a healthy meal.
Instead, I spend $60 or so on groceries for a week and cook in my truck. If you have a cooler or a refrigerator, you can keep plenty of ingredients on hand for an easy, healthy, nourishing meal. A few of my go-tos include a big salad, oatmeal and yogurt. If you have a hot burner, you can get your water hot for coffee and instant oatmeal.
---
Related: Check out these tips to cook in your truck and save money.
---
Take Advantage of Points and Discounts
Take advantage of discounts on the road whenever you can. Most truck stops have rewards programs that give you rewards on your purchases. You're going to be visiting repeatedly to fuel up and go to the restroom, so you may as well get a few benefits from it.
You might get money off the cost of fuel or discounts on other purchases.
I like going to Love's and after 50 gallons of fuel, you get a free coffee, which means I rarely have to buy coffee. I always end up getting it for free with my fuel. I fill up my thermos and it lasts me all day.
All these little tricks will add up to more money in your pocket.
Run Smart — Make Informed Load Decisions
I've run all over the U.S. — all 48 states to be exact — chasing freight. Wherever freight was good, that's where I went! I never cared if I had to run in Canada and all the provinces, all the way out west to California or through busy cities.
Wherever the freight is good, I go — especially when I'm navigating challenging markets. That's something you'd do well to practice as well — unless you're a company driver who doesn't choose your loads; then, you can trust your driver manager is making these good decisions for you.
Don't choose load by load; plan out your weeks and look a few loads ahead. Make an informed decision. Check out these tips to help you get better at choosing loads.
Sometimes you have to take a crappy load to get into a better area. But taking a crappy load rather than waiting for the perfect load still puts money in your pocket.
If you're a newer driver, you might not know where you can get good freight. And, good freight areas are changing all the time. Stay on top of the market by viewing helpful websites like DAT and Truckstop.com. And talk to your driver manager for help.
Take extra loads if you can. Don't say no because it's in an area you don't like. Be sure you utilize your Hours of Service efficiently.

Drive Safely and Take Care of Your Truck
Taking care of your truck saves you money. Getting it into the shop for preventative maintenance will save you money in the long run. And when you drive safely, you avoid accidents and violations — which both cost a ton of extra money.
Part of being a safe driver is always making sure your truck is safe to drive. Doing pre-trip and post-trip inspections will help you catch issues with your truck before they become bigger issues. Bigger issues equal more money spent on repairs.
Always make sure to keep up with your preventative maintenance. Again, failing to get your truck into the shop regularly and taking care of minor fixes will increase the likelihood of problems getting worse and costing much more.
Additionally, breaking down while you're on the road often costs double to fix; it can add up quickly. Some local mom-and-pop shops charge well over $150 an hour for repairs. That doesn't even take into account the fees for a tow to get you to that shop. No driver wants to put all their money into their truck — especially in this market when money is tight to begin with.
If you can catch something in your pre- or post-trip before it becomes an issue on the road and causes you to break down, you'll save yourself a chunk of change.
Save Your Money — Don't Dip Into Your Funds
It's a good idea to save your money at all times in trucking. Now is the time to keep cutting back and save as much as possible. However, I also hope you saved a ton of money when the market was great and you had a lot of money to spare.
I always put money in my reserve account so that when I don't have a great week, I have money to fall back on. On the weeks that I don't earn as much, the money in my reserve can supplement my income.
However, I don't recommend taking money out of your savings unless you absolutely need to. For instance, you might want to keep that money in the bank for taxes, a breakdown or when something goes wrong at home. It's also helpful to have that extra money available when you want to go home for a while.
If you instead took that money out to stay in hotels every night on the road or buy the latest gadget, you'll be kicking yourself when the money's gone and you really need it. You shouldn't be using your extra money for frivolous expenses. The market doesn't allow for that.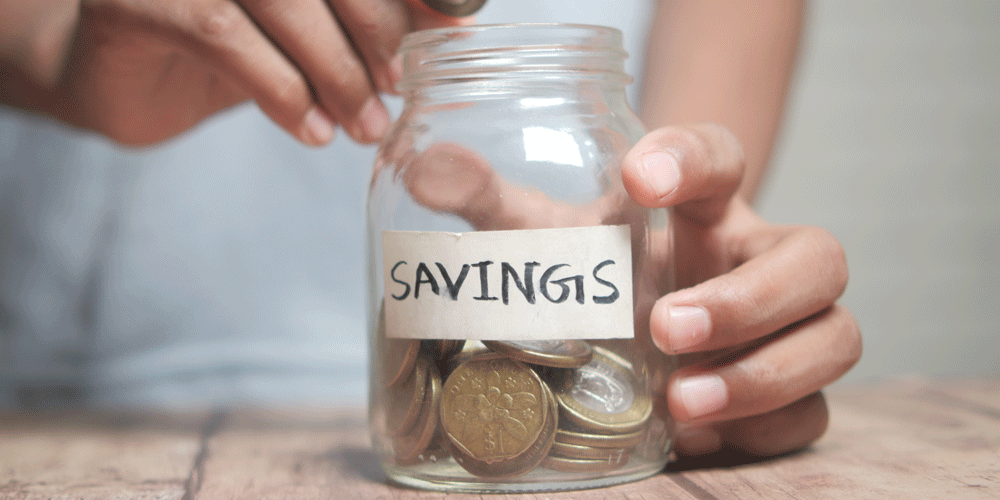 Successfully Navigate Any Market
This market is tough for drivers. Many argue that we're in a freight recession right now. Lower freight rates can hurt truck drivers by reducing pay and making it harder to earn a living. As a result, drivers are either jumping around from company to company or they're leaving the industry entirely. Both of these decisions will lead to a shortage of qualified drivers in the long term.
The market, at least how I see it, isn't as slow as it was in 2008. Freight rates are still paying higher now than they were then (and higher than they were pre-pandemic too), but fuel prices are higher, so there are a few things to consider.
Overall, drivers can still find success in trucking if they cut costs, run smart, drive safely and save money. These strategies will help you navigate any market you find yourself in through the years.
If you're questioning whether or not you should keep driving, ask yourself these questions to determine if truck driving is right for you in this market.