Preparing for DOT Blitz Week 2023 as a Driver [3 Tips]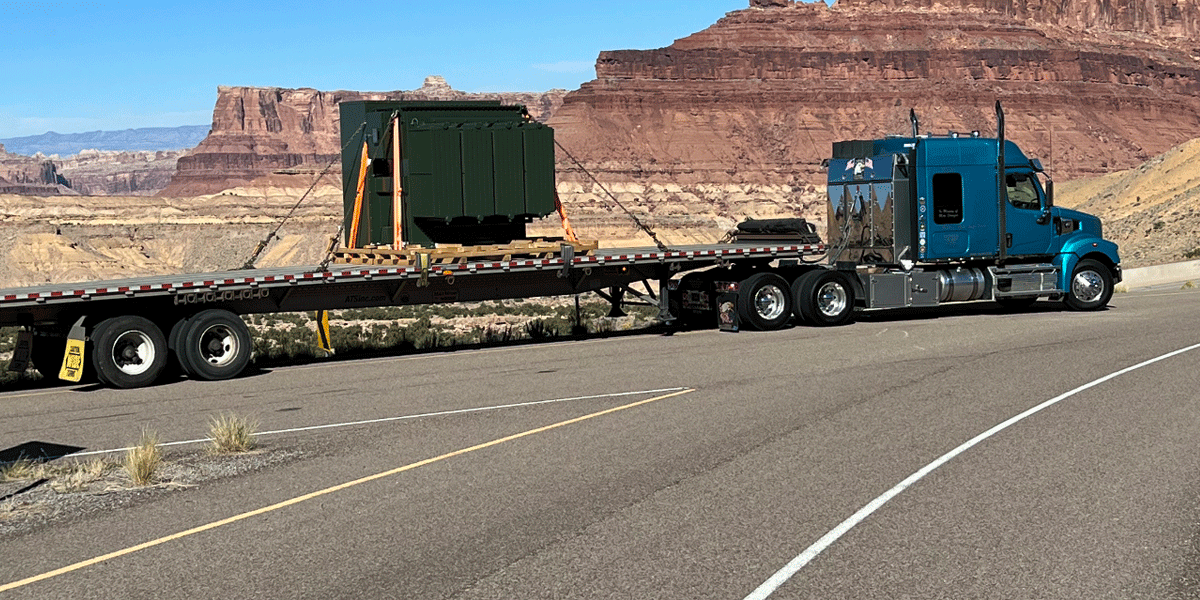 Subscribe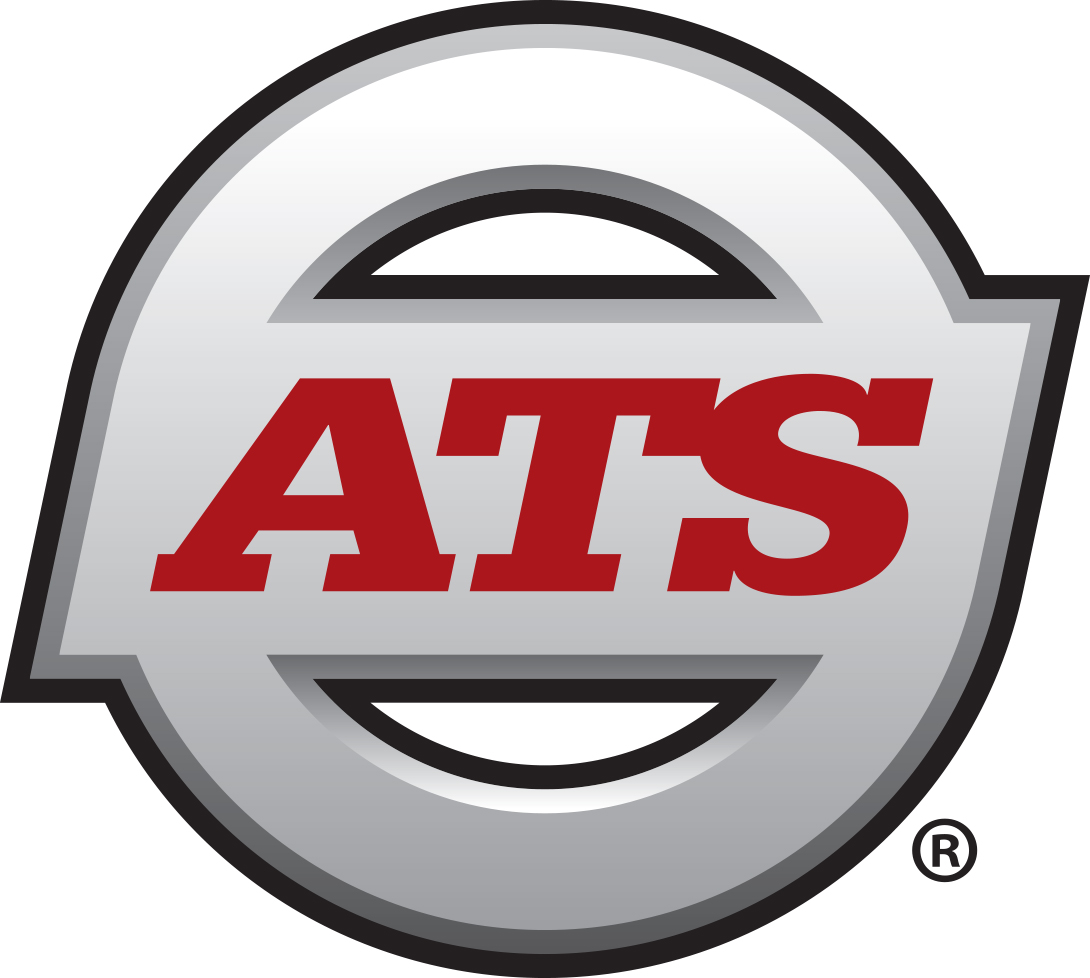 Michael Carlson is a safety manager with ATS. He assists drivers, as well as the operations team, adhere to safety protocols. Before coming to ATS, he had years of hands-on safety experience. He worked for the railroad for a while before starting a career driving, where he hauled hazmat freight for eight years. Michael loves working for safety at ATS because he believes in the program. ATS has a great safety team and it takes each and every person to make the roads and the company safer.
Each year, the Commercial Vehicle Safety Alliance (CVSA) announces several blitzes. A blitz is a concentrated effort by the CVSA to ensure trucks and drivers are safe on the road. Each blitz has a different focus.
There's the Human Trafficking Awareness Initiative in January, Operation Safe Driver Week in July and Brake Safety Week in August. There's also an unannounced brake safety enforcement program that randomly occurs once during the year — and only lasts one day.
But the biggest blitz of the year by far is the CVSA International Roadcheck that occurs every May. It's also referred to as DOT Blitz or Blitz Week. The tractor, trailer and driver are inspected as a whole, but officers hone in on a specific part of the tractor each year.
As a former truck driver, I understand the nerves you may be feeling as we quickly approach blitz week. It may even be tempting to take some time off to avoid the extra enforcement, but with some extra attention given to your truck, the blitz is nothing to stress about. In this article, you'll get answers to the following questions:
What is DOT Blitz Week?
When is blitz week this year?
What are inspectors focusing on this year?
How can I prepare as a driver to pass the inspection?
When you know what to expect from blitz week — and how you can sail through the week unscathed and without a violation — you'll be a lot more prepared.
What is Blitz Week?
Blitz week is the largest enforcement program in the world on commercial motor vehicles. In fact, since its implementation in 1988, nearly 2 million inspections have occurred. An estimated 15 trucks are inspected every minute during the 72-hour blitz in May.
For 72 hours, motor vehicle inspectors and highway patrol officers conduct inspections on commercial motor vehicles at weigh stations, inspection stations and temporary inspection checkpoints. The International Roadchecks are performed throughout the U.S., Canada and Mexico to ensure the safety of truck drivers and pedestrians on our roads.
Officers may conduct a level one, level two or level three inspection. During blitz week, however, the most common inspection is a level one inspection — the most thorough type of inspection that includes the officer going under the truck.
A few of the main areas officers will be looking at include:
Brake system
Tires
Lights
Engine compartment
Driver paperwork (CDL, medical card, insurance, etc.)
Hours of Service (HOS) adherence
Officers also hone in on one or two different parts of the tractor or trailer each year during blitz week.
Related: Learn about the six different levels of DOT inspections

When is Blitz Week 2023?
This year, blitz week is from May 16 through May 18. It begins in the morning on May 16 and ends the night of May 18.
However, because drivers often take home time during blitz week, they've begun putting out extra law enforcement the week prior to blitz week.
Prime example: In the eight years I drove, I was most often inspected the week prior to the blitz.
What Components Will Be Inspected During Blitz Week 2023?
This year, the focus of the International Roadchecks will be:
ABS
Cargo securement
Keep in mind: Some inspectors may just simply inspect these two areas of your tractor and trailer, but you're still subject to having your entire tractor and trailer inspected along with your driver credentials.
Primarily, inspectors will be looking to see that the ABS system works properly and the lights on the dashboard and trailer operate as they should.
As far as cargo securement goes, they'll make sure that you're following cargo securement regulations as set by the Federal Motor Carrier Safety Administration (FMCSA). They'll look for defective securement, the appropriate number of securements and the proper anchor points. They'll also ensure you're following commodity-specific cargo securement regulations.
Now might be a good time to brush up on some securement rules found in the FMCSR Pocketbook (393.100). Or, if you're an ATS driver, check out the flatbed section found in the Driver App under Safety and Training!
If you're a driver in the van division, don't think you're exempt from securement checks. Van drivers can also accrue violations for unsecured loads.
The International Roadcheck 2023 flyer states the following about the ABS inspection:
During inspection of ABS on a commercial motor vehicle, inspectors will:
Determine whether ABS is required on the vehicle(s).
Ensure the ABS lamp cycles on and off for all ABS required vehicles during the diagnostic check.
Check for indications of an ABS malfunction, such as lamps remaining on during transit.
The International Roadcheck 2023 flyer states the following about the cargo securement inspection:
During inspection of cargo securement on a commercial motor vehicle, inspectors will:
Ensure spare tires, loads, cargo and dunnage are secured and prevented from falling, blowing, spilling or leaking from the vehicle, or rolling or shifting in transit.
Confirm there are enough tie-downs for the weight and length of the items being transported.
Check for defective securement devices (e.g., loose, torn, damaged, bent, knotted tie-downs).
Inspect anchor points and structures for damage.
Verify commodity-specific cargo is secured in accordance with the regulations.

What to Expect If It's Your First Blitz Week
If this is your first blitz week, you might not know what to expect. As you approach a weigh station, it's safe to assume it will be open. Also, keep your eyes open for "pop-up" inspection sites at pullovers.
However, just because a weigh station is open doesn't necessarily mean you'll be inspected. Keeping your truck clean and orderly is always a great way to avoid inspections. If a truck appears to be in rough shape, it's more likely to get inspected.
If you happen to get a clean inspection either during blitz week, or before it like I often was, you'll be fortunate enough to receive a sticker on your windshield. This communicates the clean inspection to the next weigh station you pull into, helping you avoid yet another inspection (unless something is obviously wrong with the truck or weight).
Because of this, some drivers will request a level one inspection if they're pulled over just before blitz week. That way, they have the sticker and a "free pass." (Best to be certain your truck is a-okay!)
If, however, the officer finds something wrong, not only will you (possibly) receive a fine, but, you can be pulled over the next day, risking more fines and potential slowdowns.
If you are selected for an inspection, relax, leave your seatbelt on and listen to the officer. They will walk you through each step.
If they find a violation, they'll walk you through the next steps. If the violation is severe enough you may be placed Out of Service (OOS). In that case, you'll be unable to move the truck until repairs are made.
Regardless of the violation, the points will go on your record and will carry over to your carrier's Compliance, Safety and Accountability (CSA) score. Having too many violations on your record can significantly impact your hireability. As for your carrier, it can directly impact the customers and freight rates they can secure.
Related: What is a CSA score?
How to Prepare for CVSA International Roadcheck
There's a reason some drivers take blitz week off. It can be stressful and even a clean inspection will add time to your day. When you're a truck driver, time is money. However, with a little preparation, you can survive blitz week!
Follow these tips to prepare for blitz week:
Plan for Downtime
When you're trip planning during blitz week, add some wiggle room to your day. You can expect a roadside inspection to take an hour or so — longer if you have a lot of violations.
Not only that, but you may have to wait to get inspected. It's not uncommon to wait in line for an inspection during blitz week.
As long as you factor some time at the scale into your trip plan, you don't have to worry about rushing to your next destination. You'll have already planned for it. You can expect a delay at least one day during the blitz.
Don't set yourself up to fail. The only thing worse than missing a drop-off or pickup because you didn't plan ahead is making the unsafe decision to rush.
Do Your Pre-Trip Inspections
Pre- and post-trip inspections are a crucial part of your job as a truck driver. They're also the best thing you can do to prepare for blitz week.
Everything you're checking during a pre-trip inspection is what officers are checking during a level one inspection.
A good pre-trip inspection should take you about 15 minutes or longer. You should never cut them short, but during blitz week, you really want to take your time with them. Give everything on your tractor and trailer a closer look. Give yourself time to be thorough and find potential violations (and get them fixed) before an officer finds them.
Schedule Your Shop Appointment Now
Try to get in for preventative maintenance now, well before blitz week. If you've been holding off on a repair or routine maintenance, schedule it now.
Knowing you have a clean truck going into blitz week will be a weight off your shoulders.

Prepare for Brake Safety Week
Blitz week is just around the corner this year, happening May 16-18, so do your pre-trip inspections and get your truck into the shop now for any pesky little repairs. If you notice something, say something and get it fixed.
Extra law enforcement officers will be on the road before blitz week, so you can expect to be pulled over at any time. As long as you mind your p's and q's and follow the tips I provided above, you'll get through blitz week without any trouble. There's no need to take the week off.
Coming up shortly after DOT Blitz Week is Brake Safety Week, which you can start preparing for now!