How to Save Money on Fuel by Fueling for the Load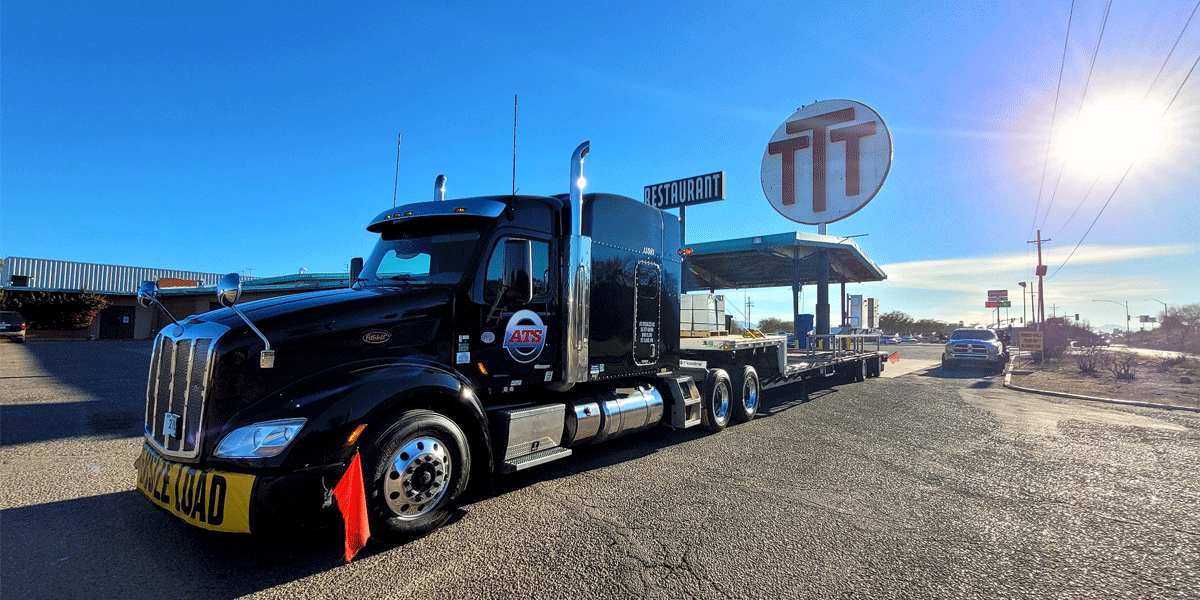 Subscribe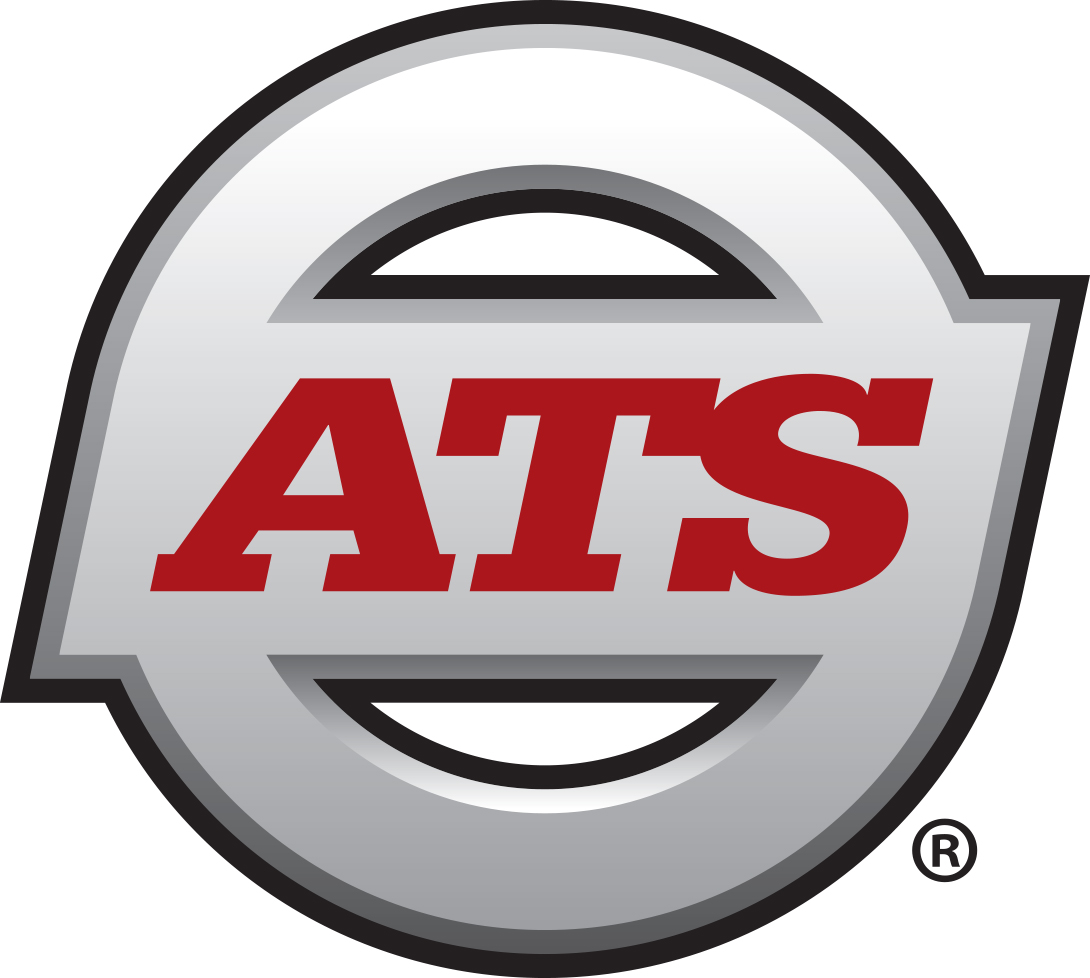 Andrea began working at ATS in 2021. As a driver manager in the vans division, she spends her days overseeing her board of 30 drivers and ensuring everyone is making it to their pickup and delivery times safely. After confirming her drivers are able move through their pickups and deliveries fluidly, she then starts searching for the best load opportunities for her drivers that need to get moving. She likes the variety of different personalities that she works with, as well as working with drivers to help them in their time of need. Whether that means helping to support them with questions regarding pay or where the current market stands, she enjoys being innovative and making a positive difference in other peoples' lives. Before she came to ATS, she dispatched specialized drivers. She also worked with intermodal rail yards and built customer relationships in the US and overseas. Her entire family actively works in the transportation industry and she's found her passion for it as well.
Feel like you're always putting all your money into your fuel tanks?
Well, you could be — especially if you're an independent contractor or owner-operator. Freight rates are going down and the price of diesel is going up. If you're filling your tanks full every time you go to the pumps, you're putting your whole settlement check in your tank instead of your bank account. When you do this, you don't leave yourself money for other expenses on the road.
Instead, a better strategy would be to only put in the amount of fuel you need for the next load.
As a driver manager at Anderson Trucking Service (ATS), some of the most successful independent contractors in my fleet are using this strategy to get ahead and make their checks last longer.
However, some drivers have some debates against this method.
In this article, I'll explain:
How fueling for the load works
How to calculate how much fuel you need per load
Arguments against fueling for the load
How to Fuel for the Load
Fueling for the load is all about budgeting — much like you or I would budget to pay our monthly bills at home.
As an independent contractor, you'll pay for fuel one way or the other, sure, but when you spread out how you pay for it, you'll end up making your dollar last longer.
Fueling for the load consists of putting in just enough fuel to cover the load you've just been dispatched on, rather than filling up your tanks every time you're at the truck stop.
How much fuel you put in depends on your average miles per gallon (mpg) and the number of miles you'll drive for the load.
Here's an example: Let's say you've just been dispatched on a 600-mile load. Your truck averages 7 mpg. That means you'll need about 86 gallons of fuel to get you from point A to B, where you'll deliver the load. (I divided the number of miles you'll run by your truck's average mpg to get that number.)
You search nearby truck stops for the cheapest fuel prices and find it for $4.69. Multiply this by how many gallons of fuel you need. Fuel for the load will cost you a total of $403.34 then.
Let's say the fuel surcharge pays out $387. If you only fuel for the load, you'll pay less than $20 for fuel out-of-pocket. If you'd filled your tanks full, you'd have spent double that at the pumps.
Keep in mind: Fuel surcharges certainly help cover the cost of fuel, but they don't always cover the full cost of fuel for the load. However, if you fuel strategically, you can sometimes make money off the fuel surcharge.
---
Related: Confused about how fuel surcharges work? Learn more here.
---
Most tractors have one or two fuel tanks and can hold upwards of 300 gallons of fuel. If you're on empty, you can spend as much as $1,400 on fuel in just one go.
Will you use that fuel eventually? Sure, of course, you will. But if the load is only paying $1,000 plus the fuel surcharge, you're not making any money. If you keep up this practice, you won't see a lot of money on your settlements.
Think of it like how you budget to pay your bills. Let's say it's the beginning of the month and I owe $500 on my credit card bill. It's due at the end of the month and I want to pay it off, but I don't get paid for another five days and I still need to pick up groceries and fill up my gas tank.
I'll pay $250 on my credit card today to ensure I don't spend that money on something else. That leaves me enough money for groceries and fuel. I'll pay the remaining $250 after I receive my next paycheck.
Spreading out the credit card payments — before and after I got paid — helped make my dollar last longer. I was able to pick up groceries and fill up my car on top of paying off my credit card bill.
Did I ultimately still earn the same amount of money? Yes. But I spent strategically to keep my money in my bank account, therefore freeing up my funds for other expenses.
By utilizing the same strategy, you won't be putting your entire settlement into your fuel tanks. You'll be putting it into your bank account.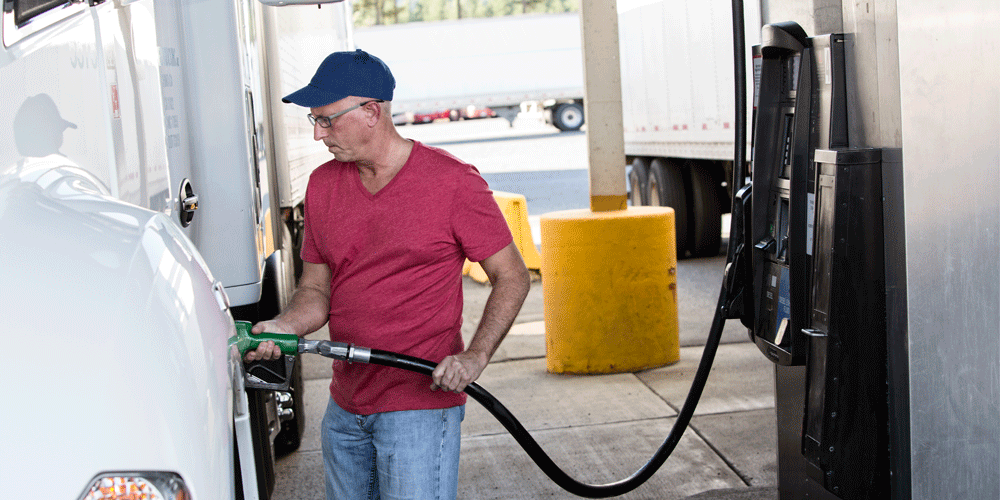 Arguments Against Fueling for the Load
Some drivers argue that fueling for the load isn't the best strategy. Some of the most common arguments include the following.
You'll Spend the Money on Fuel Anyway
You'll eventually spend money filling up your tanks, sure. But with freight rates dropping and fuel prices rising, you need to gatekeep your money. Spreading out your expenses and being strategic about how you spend can free up your funds — keeping more money in your pocket when you need it.
For instance, if you don't have thousands of dollars tied up in your fuel tank — fuel that you won't even need for the next few days on the load you're running — you can afford your meals and other expenses on the road easier.
You Might Run Out of Fuel
There are times when you want a full tank, like when you're driving in below-freezing temperatures. You don't want your tanks to get low at the risk of them freezing up.
Having a full tank is important, too, in case you end up in a detour that adds miles to your trip or you have to idle excessively because traffic is backed up due to an accident. The last thing you'd want in one of those situations is to run out of fuel.
When you fuel for the load, we recommend starting with a quarter or half a tank before you add more fuel for the load. We never want you to be running on empty (or close to it). Even after you fuel for the load, you should still always have at least a quarter tank or half a tank for safety purposes.
Another closely related argument is that your mpg can fluctuate depending on how heavy your load is and the types of roads you're driving on (straight, open plains vs. mountainous terrain).
Again, the way you can avoid this is by ensuring you already have at least a quarter tank when you fuel for the load. It allows for some fluctuations with your mpg and extra miles you might have to run.
Related: To avoid running extra miles, trip planning is key.

Adopt These Fuel-Efficient Practices
There's some truth to the phrase, "Work smarter, not harder." When you fuel for the load, rather than always filling up your tanks every time you're at the pump, you'll keep more money in your pocket for the things you need on the road.
It's a simple calculation. When you do your trip plan, figure out how many miles you'll need to run for the load. Divide your total miles by your truck's average mpg. This will tell you how many gallons you need. Multiply this number by fuel prices in your area and you'll figure out how much you need to spend and how much will be covered by the fuel surcharge.
Try implementing this practice, if you aren't already, to see how it stretches your dollar. Some of the most successful budgeters on the road are applying this strategy.
It's also important — as fuel prices stay at these higher prices — to implement fuel-efficient practices. This includes everything from your driving style to taking your truck in for regular preventative maintenance and minor truck adjustments.